EGR Power 50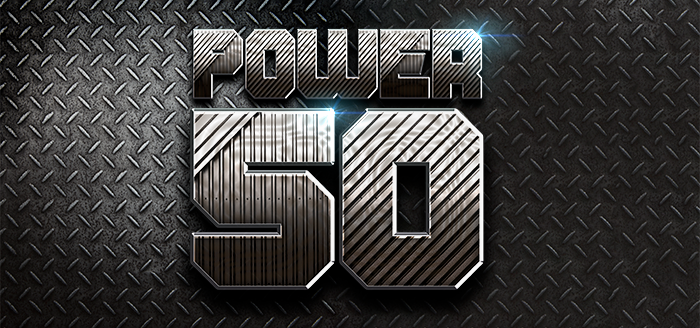 The wait is finally over – the EGR Power 50 2021 is officially here. For more than 18 years, EGR has released its annual snapshot of the global online gambling market, providing a rundown of the key industry power players and how they are performing against their competitors.
Click HERE to read this year's EGR Power 50.
Here we are, at the end of yet another eventful and notable year to announce the 18th edition of the EGR Power 50, the annual and most comprehensive rundown of the most influential companies in the global online gambling industry.
Although there have been significant advancements to combat the impact of Covid-19, the past 12 months still came with its unique challenges. The prominence of M&A and safer gambling has stood firm throughout 2021. In March, we saw the monumental collapse of Football Index, which sparked an ongoing conversation around the UK Gambling Commission's (UKGC) conduct. The fallout may have helped to spur conversations around related topics such as the announcement by the Information Commissioner's Office that a single customer view was considered workable under existing data protection laws, which no doubt will have reverberations in the form of changes in the Gambling Act 2005 review.
This time last year, the Swedish market was a particular pain point for operators with some of the toughest restrictions on deposits and bonuses still in place. These temporary restrictions have since been lifted on 14 November, allowing licensed operators to breathe a sigh of relief, for now anyway.
However, moving south to Germany, the market finally transitioned from grey to white on 1 July, but the outcome for operators was disappointing to say the least. German authorities introduced what has now become the highest igaming tax rate in Europe, with a 5.3% turnover tax on slots and the €1,000-a-month deposit limits across all products. This development, combined with the Netherlands only approving 10 licensees from 1 October, has no doubt had an impact far and wide, Power 50 ranking placement included.
Building on last year's trend, the US market is expanding at full tilt. The American Gaming Association said combined sports betting and igaming revenue for the first nine months of 2021 more than doubled year-on-year to $5.4bn. And with numerous new states joining the legalised sports betting party this year, it's no surprise that this has had a dramatic impact, driving US-facing operators up the 2021 rankings.
As with every year, EGR has retained its established formula of judging each company by its international reach, strategy and impact, market influence and leadership, and financial prowess. So, to put your curiosity at ease, read on to find out which industry movers and shakers ranked where in this year's EGR Power 50.
EGR would like to thank EveryMatrix for sponsoring this year's Power 50, and BDO for helping us compile the rankings by crunching the most crucial numbers. BDO is one of the world's largest accountancy and business advisory firms and is a leading service provider to the online gaming sector.
Proudly sponsored by

Every year with new entrants, challengers and established operators, mergers and acquisitions, EGR Power 50 is the most prestigious ranking in the industry. EveryMatrix is honoured to present the list once more. We'll be cheering for our clients on this year's rankings and looking forward to engaging with even more, eager to show how we can grow revenue and decrease operational overhead even for the best operators in igaming. And with the US market opening up, we are here to support operators in seizing market share and establishing their brands across the regulated states. Power to you all! Ebbe Groes, group CEO, EveryMatrix
The EGR Power 50 rankings are compiled in partnership with BDO, one of the world's leading accountancy firms.

All companies which feature in the annual rankings receive an invitation to attend EGR's exclusive Power 50 Summit. More information about the event will be announced soon.