A ruthless streak: Hero Gaming CEO on not being afraid to axe failing products
Tomas Bäckman discusses his three-year tenure to date, the operator's product strategy and opportunities in Japan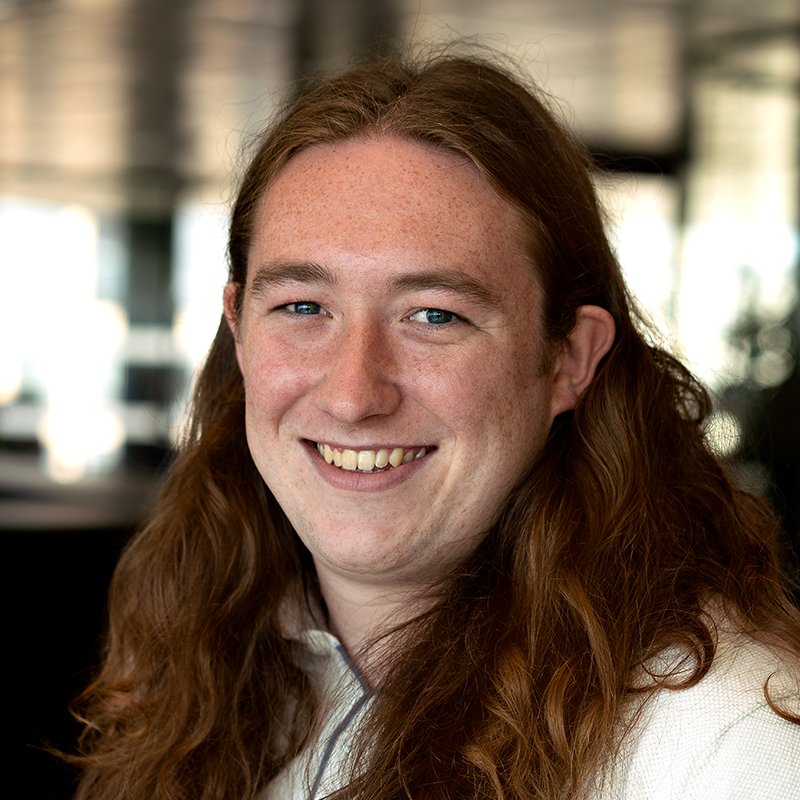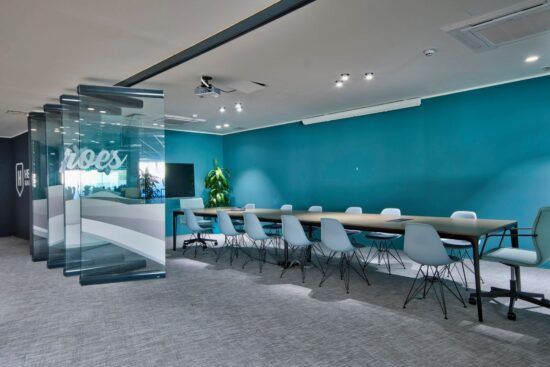 Hero Gaming CEO Tomas Bäckman looks to downplay his role in the Nordic operator's growing success since his arrival from Gaming Innovation Group in April 2018. The 40-year-old is modest and instead wants to champion his employees, known affectionately as 'Heroes', for the achievements so far.
"Everyone who works at Hero should be extremely proud of these results since it's them who have delivered it, not me," he says. "I'm really happy with what the team has achieved. The foundation in terms of technology was already there when I joined Hero Gaming, so my immediate focus was building on the strong foundations that were in place and to ensure we had the right organisation in place to execute on it."
And, of course, while no king is a king without its people, Bäckman must take a hefty dollop of praise for his role over the last 36 months. The launch of the group's flagship brand Boom Casino in Q1 2020, a product Bäckman tells EGR reflects "what Hero Gaming is all about", is perhaps the pinnacle of his reign so far. He has also navigated the ship through the testing waters of the Covid-19 pandemic and is looking to innovate via a hybrid working model in the future.
On Covid-19, Bäckman says the pandemic acted as an accelerant for the industry, jolting a somewhat stagnant obelisk into a nimble online operation, while also bolstering revenue for the operator. He notes: "All operators throughout online gaming saw the same kind of effect, meaning increased activity and increased revenue. I think, what happened was more of a fast forward in the shift from land-based to digital."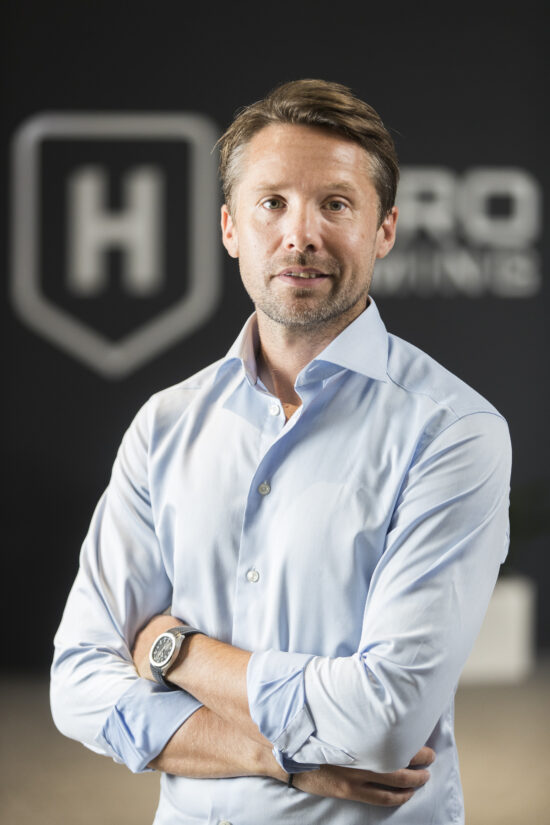 Sonic boom
Bäckman also said Hero Gaming's online casino focus, spearheaded by the aforementioned Boom Casino, helped mitigate some of the financial impact in the early stages of the pandemic that was dealt out to its sportsbook-first rivals.
Launched in February 2020 across mobile and desktop, Boom Casino was developed using player interviews and feedback to create user-friendly features and widgets to improve customer experience. Such UI includes a loyalty programme displaying a player's progress, a dashboard that allows players to configure slots titles they like to play the most, and a detailed search and filter function to allow players to find slots based on key game features.
Speaking to EGR in December 2020, Hero Gaming chief technology officer David Drottson said Boom Casino would become the blueprint model for the operator using its technology stack. Drottson said: "The technology stack is pretty much based around modularity, so we are able to reuse the same kind of code, same functionality in multiple products and then skin them differently and extend them in different ways.
"Boom was the first project we did that had that as a central focus. Boom was written from scratch but with this modular approach in mind. Everything we made for Boom could be reused for other products," he concluded.
Bäckman explains how Boom Casino's growth after its initial launch, while helped by the impending Covid-19 lockdowns, was based on the core strength of the product. He says: "I've been in the gaming industry for 10 years now and I don't think I can recall such a strong development for any brand that I've seen, so that's obviously impressive.
"You can say the timing of the launch was good, but the product is strong and the retention numbers we see are amazing. From what I considered being good previously, it is another level," he adds.
While Boom Casino has posted impressive figures as Hero Gaming's flagship brand, according to Bäckman, albeit undisclosed, there is a growing cutthroat attitude from the group regarding its other brands. With its stable now standing at 13 brands, up from just three in 2018, including the likes of Speedy Casino and Simplecasino, Bäckman plainly states that if the cog isn't whirring, he won't stand on ceremony. "If a product doesn't perform over time, we close it down. You can't get emotional with regards to your products and must be ready to kill your darlings."
Hybrid habitat
Of course, good companies can't operate without good employees, and when faced with Covid-19 Bäckman moved quickly to ensure staff felt safe and comfortable so they would deliver the results he can boast about today. He tells EGR: "We proactively went out and informed everyone that we had their back, meaning if someone had to work less hours all of a sudden due to a situation they couldn't control, it wouldn't affect their paycheck or put their job at risk."
The Hero Gaming chief exec says the dramatic shift in the group's working patterns has led to "an even stronger and tighter organisation" as each branch of Hero Gaming assimilated to its new day-to-day operations, and confirmed a hybrid working solution would be offered post-pandemic.
Bäckman also confirmed the hybrid model would inform the group's office space strategy moving forward, with Hero Gaming currently holding two bases in Malta and Sweden. He says: "We're not terminating any office spaces or planning any massive changes, it's more that we give people the opportunity to either work remotely or come into the office. If it ends up with only 20% coming into the office, then we will probably cut down on space, but that would be an effect of how people were acting in the hybrid model."
If a product doesn't perform over time, we close it down. You can't get emotional with regards to your products and must be ready to kill your darlings
Shock factor
Staying in the vein of hybridity, Bäckman reveals that Hero Gaming has secured a 65% stake in B2B game supplier Shock. The roots of the investment go back two years when Hero Gaming founder Georg Westin was initially looking for potential new board members and he encountered Shock founder Joel Larsson. Conversations continued when Larsson told Westin he was looking to launch a company boasting its own proprietary RGS and was looking for an investor.
Bäckman recalls the moment for EGR: "I flew up to Malmö, [where] Georg and I met him and we hit it off. We had a similar view on how to do business, with trust and relationships being extremely important. We ended up saying we would make an investment into the venture, with Joel moving to the Hero Gaming office in Malmö to start building the organisation."
After finalising the RGS platform, Larsson began to develop games where players swipe characters instead of pushing a spin button, with three titles developed. He then began to build slots games, and "that's where the immediate success happened", Bäckman reveals.
Now with eight games live, Shock delivered more than €500,000 in gross gaming revenue for March 2021 for Hero Gaming and its B2B partner, and is firmly a top-10 supplier for the group, with Bäckman confirming Shock is performing beyond his wildest expectations.
He says: "We have never seen another game supplier even being close to that kind of performance from launch. It has taken off in an astonishing way and growth rates are just crazy."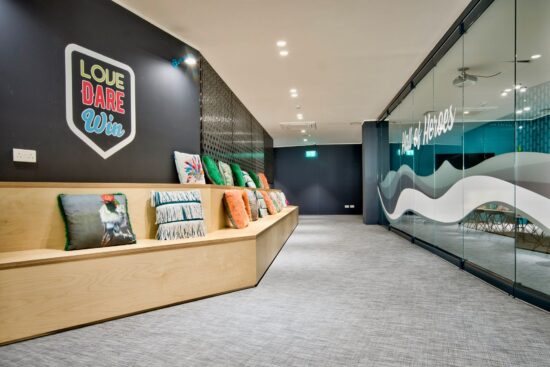 When pressed on whether the 65% stake is an initial investment, with a potential full takeover in the offing, Bäckman is quick to quash any notion of the idea. Similarly, to the espousing of his team's efforts, Bäckman wants to ensure Larsson's creative control and prominent presence in his own creation. "We don't want to [invest further] and dilute Joel because it is important that Joel feels committed and that he still has a good chunk of the business because without him, Shock is not Shock.
"It's key that this is being built as a fully separated business already from the start, not dependent on Hero resources to not lose focus on core business either from Hero's or Shock's side," he adds.
And has this first bite of the investment cherry sparked an insatiable appetite for M&A moving forwards for Hero Gaming? Bäckman's response suggests that Shock is the core focus for the operator as it stands, adopting a toe-dipping rather than belly-flopping approach to expanding its ecosystem.
"I think that's part of the strategic discussions we are having from a Hero Gaming point of view where we are not going to rush into anything. I'm convinced Shock will grow and become a very successful game supplier, and if it needs funds in the short term, Hero Gaming is there as a strong shareholder to be able to back them up and be part of that growth journey. Shock is a standalone organisation and the companies are fully separated, with Joel having his own team.
"This is also important for future customers to Shock, that they see it for what it is, a separate company such as NetEnt was when owned by Betsson or Kambi when owned by Kindred," he adds.
Asian adventure
Japan is already home to Hero Gaming's B2B partner, with the group recently advertising to expand its Japanese operations team with two new hires, across customer support and graphic design.
Asia has been flagged as a potential goldmine for the igaming industry, with tier-one operator Gamesys posting a 78% year-on-year surge in 2020 revenue derived from the continent to more than £218m. The majority of that Asia-facing revenue comes from Japan, something Bäckman is looking to replicate.
"Our B2B partner is already operating in Japan and is showing good growth, so we need more people to support that growth for the services we provide. The aim is to make it big in Japan. We benefit as a strategic partner to that, delivering the technology and services that we do."
But it is not just the Land of the Rising Sun Hero Gaming has its eyes set on. Bäckman reveals there is another Asia-facing joint venture (JV) in the pipeline, focused on a regulated market on the continent. Under the JV, Hero Gaming would hold an ownership of 50% in tandem with a local partner that would not be casino- or sportsbook-orientated.
The Swede says: "We will try and benefit from the technology that we sit on and the knowledge that we sit on when it comes to building products, what players want, because if you play casino or something similar, the drivers behind it are very much alike. We have been in touch with these local partners for quite some time and now we have agreed on a way forward. I can give more details within the coming months because now we just signed a consultant who will be with the project for the first three months to help set up the office and start building the organisation. Part of his role is also to run the recruitment process for a new CEO for that joint venture."
Home comforts
Back in its Nordic heartlands, Hero Gaming has had to face up to the deposit and bonus limits implemented by the Swedish government as it looked to supress gambling-related harm fears during the pandemic.
While Bäckman notes he agrees with the notion of the regulation, and that it has been "commercially" positive for Hero Gaming, the lack of channelisation and migration into grey and black markets concerns him. "The main problem is there isn't a strong regulation in place that has the legal tools it needs to close down grey and black operators to increase the channelisation.
"When imposing restrictions on licensed operators while you can search 'casino with no licence' to find alternatives, the customers will leave the licensed market and play unlicensed," he claims.
Whatever the future holds for Bäckman and Hero Gaming, from Sweden to Japan, he will surely continue as the self-effacing senior with his band of Heroes by his side.