Promoted feature: Bursting onto the scene
Games Global CEO Walter Bugno shares insight into the newly launched Games Global and gives his forecast for the supplier in 2022

Last week, Games Global officially launched with the announcement of a forthcoming acquisition of Microgaming's Quickfire distribution channel, game IP and its progressive jackpot network. Alongside this, the supplier has also reached an agreement to acquire interest in numerous games studios across multiple jurisdictions. These acquisitions are subject to Games Global receiving certain regulatory approvals which are expected to be complete in Q2 2022.
EGR Intel (EGR): Congratulations on the launch of Games Global and on the acquisition agreement with Microgaming. Can you share with us what this will involve?
Walter Bugno (WB): Thank you very much. We are incredibly excited about the reception Games Global has received and its warm welcome to the industry.
Games Global has agreed in principle to the purchase of Microgaming's Quickfire distribution business, their award-winning portfolio of games content and record-breaking progressive jackpot network including the Mega Moolah and WowPot jackpots. We've also agreed to acquire substantial interest in a number of game design studios around the globe with plans to focus on content development and innovation, which will bring our current studio network to 34, located across five continents. These agreements are, of course, subject to us gaining the necessary regulatory approvals – which are planned to be obtained in Q2 this coming year. These acquisitions help position Games Global as a leading player right out of the gate, with distribution across over 980 gaming brands and a portfolio of 3,000+ game titles.
I'm really proud of the leadership team we are assembling. We're bringing together some of the biggest and brightest minds in the industry with over 200 years of combined experience in gaming.
EGR: Can you tell us what attracted you to Microgaming's Quickfire distribution business?
WB: Microgaming has been a prolific name in the industry with a legacy of being a pioneer, first-to-market products, captivating titles and established relationships. The Quickfire distribution channel connects us to a large network of existing customers, with the opportunity of continuing to provide them access to our growing portfolio of exclusive and partner titles. This acquisition puts us in a unique position to create a new large-scale independent supply chain, the likes of which hasn't been witnessed for many years.
Games Global plans to build on this legacy through modernisation and innovation. With the acquired game IP, we have access to some legendary casino games such as Immortal Romance, Thunderstruck® Wild Lightning, Mega Moolah and more. To imagine where our passionate and creative teams can take these brands is really exhilarating – i­­t's definitely an exciting time for all of us at Games Global!
EGR: Games Global is a new player to the market. What do you think your niche will be?
WB: This question is a bit of a misnomer – we may be a new entity but we are starting our journey with hundreds of years of combined industry expertise within our teams, not to mention the history and performance of our diverse games portfolio and the strength of distribution within our existing customer base.
That said, we do not plan to rest on those laurels. Our commitment and drive is what I hope will set us apart from the market. Our approach and philosophy will be grounded on innovation and the consistent challenge of 'what could be'. We will work tirelessly to change the game and then rewrite the rulebook – with the goal of setting a new standard for igaming completely.
Quite simply, we are committed to being the best – that is our promise, our niche and our commitment.
EGR: What details can you share on the agreements also reached with other games studios?
WB: Alongside the acquisition agreement for the distribution business, game IP and progressive jackpot network, we have also agreed to acquire interest in a number of games studios. This acquisition is hugely important for our commitment to innovate as these studios are set to produce the future's 'must-play' games.
We will focus a lot on studio development, giving each studio freedom and space to flame the sparks of their creativity. We want these ideas and concepts to be thoroughly nourished so they can come to market fully fleshed out. Our studios will be the superheroes of Games Global, each contributing unique content that the market and players want.
With this investment, we will acquire interest in a number of studios and we are committed to continue building that network with both proximity to the market and to our customers being significant drivers.
EGR: How will the acquisition of the distribution business shape the future of Games Global?
WB: The distribution business is great and allows us to build on its existing diverse content portfolio and distribution network of over 980 gaming brands – so we are already starting from a very strong place.
EGR: What markets will be your primary area of focus?
WB: The online gaming market is very vibrant and growing globally. Our focus will continue to be on established and mature regulated markets as well as newly regulating ones. We're constantly horizon scanning for new developments and opportunities, with a view to provide new and existing companies first-to-market products and content.
As with everyone in the industry, we are positively excited about the prospects a regulating North American market gives us, but we will also remain strongly committed to the expanding regulated market opportunities in Europe and Latin America.
EGR: What types of innovative technology do you think will set you apart from your competitors?
WB: 'Innovation' is a core tenet of Games Global. I trust in the expertise of our people, and in doing that, give them the freedom to explore and push past perceived bounds. Whatever discipline our people are passionate about, from game creators and mathematicians to marketeers and data analysts, they all strive to innovate to make their specialist area and the wider industry, better, stronger and more exciting.
While I do not intend to share specific initiatives in advance of any release, I will say that an advantage brought by the vast studio network we are building is that we can dedicate a number of studios purely to the tasks of innovation, and then complement that with input from all of our other studios.
We are standing at the start line of our journey and our motors are revving up. There is a lot of energy to come from Games Global!
EGR: When do you expect the deal to be finalised?
WB: The agreements are subject to Games Global receiving applicable regulatory approvals, which we expect to complete in Q2 2022.
EGR: What will be the next steps for Games Global?
WB: We will be taking the positive response and momentum of this past week from our brand launch into what I suppose can be deemed our 'event debut' at ICE 2022. I'm really looking forward to the upcoming ICE to fully introduce ourselves to the industry and allow people to get their first looks at our new games, our people, how we intend to approach the market and what we stand for.
But, ICE 2022 will only be our opening act. After receiving regulatory approvals, we're eager to get up and operational. We are ready to unearth some of the best innovative new games and products over the coming year. We believe in nurturing creativity and innovation, working with all to ensure that the best ideas get crafted and set out into the industry. We want to not only play the game better but also to change the rules entirely, to make way for bigger and better content, innovative solutions and to create real advancement in the industry.
We have more than 1,100 employees around the globe and very much plan to build on that by developing studios worldwide and expand into new markets. From inception, Games Global's commitments are to innovate, to provide best-of-breed services to new and existing customers and to consistently be at the forefront of industry – providing must-play, must-have content and world class products and services to our customers.
There is a lot of experience and expertise that Games Global brings and I'm confident we will write a new narrative for igaming. This is going to be a very exciting time and we can't wait to show you what's next! A new era is about begin.
To find out more, contact us at pressoffice@gamesglobal.com.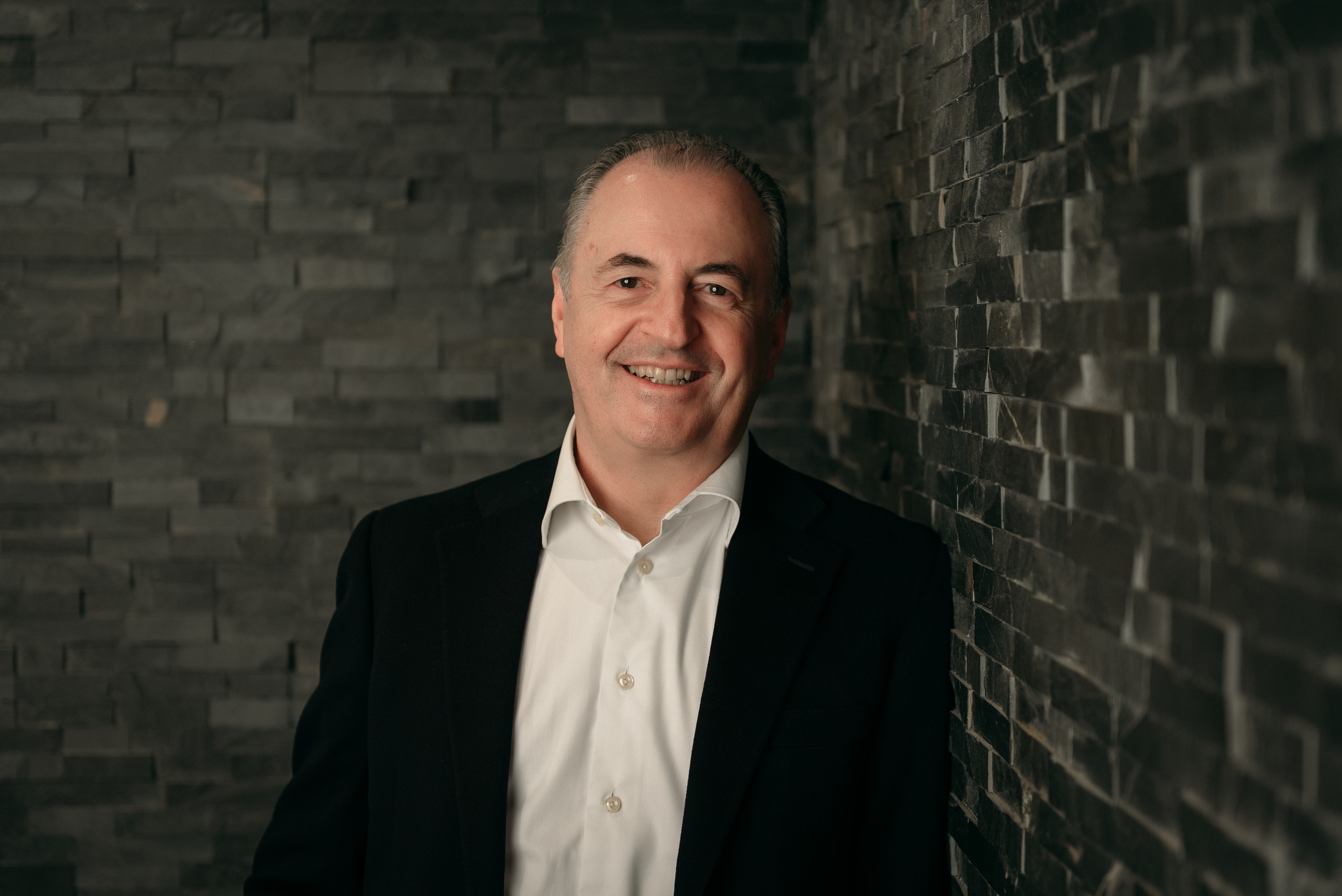 Walter Bugno is a prominent figure in the igaming industry, bringing together expertise and strategic vision to power innovation. Recognised as one of gaming's highest profile executives, he has previously held posts as CEO of IGT's international operations and executive vice-president of new business and strategic initiatives. Before that he was chief executive of Tabcorp's casino business in Australia. In 2021, Bugno took the helm as CEO of Games Global Limited – a new player in the online gaming industry, which plans to bring together some of the biggest and brightest industry entities to deliver next-level innovation.