Promoted feature: Finding the right marketing mix
Soft2Bet's CMO Magdalena Frankowska reflects on the ups and downs of her first year with the casino and platform provider and shares her insights into the latest marketing trends

Soft2Bet is a rapidly growing and dynamic casino and sportsbook platform provider and operator group offering exclusive games and the best titles from the world's top gambling suppliers, including jackpot slots, branded video slots, tournaments, live casino and sports betting.
With MGA, SGA, DGA and Irish licences, Soft2bet supports more than 10 projects, including CampoBet, YoyoCasino, LightCasino and ZulaBet as well as gamification-heavy instalments like Cadabrus and Betinia.
The company has developed and deployed over 40 successful websites with 6,000+ casino games, seamlessly integrated into its high-performing platforms. It is one of the fastest-growing online casino groups in Europe, boasting 85 game providers and 100 payment providers.
EGR Intel (EGR): What would you consider to be your most significant achievement during your first year at Soft2Bet?
Magdalena Frankowska (MF): Soft2Bet has made many significant strides in the industry in terms of marketing. One example is the launch of a large promotional campaign in Sweden for one of our top brands, Betinia.
In the Betinia campaign we made use of a full marketing mix, with above- and below-the-line marketing across multiple channels. We collaborated with the country's largest TV network to run the Betinia TV commercial. We also made use of other marketing channels such as out-of-home billboards and banners on Sweden's popular news sites. Social media has also played an important role in our channel mix, with our focus mainly on Facebook but we are also starting to embrace Snapchat too.
We have also removed our dependencies on external marketing agencies and brought our digital marketing efforts in-house. In doing so, our team has become far more data-driven and responsive to ever-changing daily challenges. Each team focuses on reaching its targets and key performance indicator's (KPIs) in order to maintain profit margins.
We have also been focused on defining our brands' approaches for our key markets. We are continuously developing our flagship strategies and support it with future plans by even heavier above-the-line (ATL) investments. In fact, next year we plan to invest largely in sponsorships across all the regulated European markets to help our brands become even more established flagship brands.
EGR: What is the most challenging part of your job as CMO at the company?
MF: I would say being able to dedicate enough time and personal touch to numerous teams in different locations. Soft2Bet has grown substantially over the last few years and we have welcomed many talented people into the company. Our offices are located in Cyprus, Bulgaria and Malta but many of our staff work remotely all over the world.
Although, the Covid-19 pandemic taught us how to work online in more effective ways, it can still be challenging to connect with everyone in the same way and to dedicate the same amount of attention to each team. Saying that, I try to engage with as many people as I can and make personal relationships my priority. When I'm not on frequent online calls with my different teams, I often travel to our different offices and take time to really connect with my team members.
EGR: What are the latest marketing trends that are happening in the igaming industry?
MF: I wouldn't say in igaming only but generally online. We have a constantly changing landscape where we compete for the attention of customers; so PlayStation, TikTok or Netflix are now our direct competitors where we compete for share of time.
It doesn't help that these platforms, which we also heavily rely on for advertising, compete with each other. For example, Apple blocking Facebook cookies or Twitch stopping igaming streaming.
EGR: What are the most important channels (online or traditional) that Soft2Bet chooses to focus its marketing on?
MF: Soft2Bet prides itself on its ability to create new technology in-house to bring more exposure to our products via word of mouth and PR.
The company also places an emphasis on our affiliate partners, investing in them heavily, both in marketing spend and relationship wise. Affiliate marketing brings us vital exposure and traffic to our brands, enabling Soft2Bet to achieve growth, especially in new markets.
Search engine optimisation (SEO) is particularly important for markets that are not as developed as, for example, the Nordics, and it is easier to build keyword rankings.
Social media is a key channel that our marketing department focuses on. It serves as a great way to communicate thoroughly and frequently with our customers, keeping them up to date with our latest offers and news.
EGR: What makes Soft2Bet's company stand out from its competitors?
MF: Since its formation, Soft2Bet has worked to establish itself as a leading innovator in the field of igaming and our product truly reflects that. We have hired amazing teams that consist of the top people in the industry, people who are committed to providing players and our partners with the best tailor-made online gaming solutions the sector has seen.
Soft2Bet's emphasis on innovation continues to be seen in its brands, through the creation of custom gamification features from scratch. We then approach the advertising of its brands in accordance with each market's requirements. At the same time, we know that our main aim is to connect with our customers, so we go above and beyond to establish this connection in a fun and personal way.
We also have an outstanding PR team that perpetuates Soft2Bet's public image and shares the company's message and vision for the future of the industry. Soft2Bet's stands at the many events we attend (like ICE, SBC, ASEAN Gaming Summit and others) are also a terrific representation of the operator group's passion for gaming and our efforts to collaborate with the leading figures in the industry.
EGR: How can marketing help in building trust in target audiences?
MF: In the last six years, Soft2Bet has presented itself as a legitimate and trustworthy figure in the sector, through its use of the right marketing strategies.
The company has made it its mission to build trust with its audience through educating them about its various products and their unique selling points. As mentioned previously, our brand Betinia is a great example of this.
Customer relationship management (CRM) is also pivotal for our brands. Our CRM team creates personalised omni-channel campaigns in order to increase customer loyalty and engagement. Their VIP-oriented CRM activities pay special attention to the most active and loyal clients, with geo-targeted and special ad hoc promotions designed to fit players' preferences and boost their experience.
Establishing trust with one's partners is also vital in the industry we operate in. We are known for throwing networking events to show our appreciation for our partners' continued support. After all, they have helped us become the force we are today.
EGR: What are your marketing plans in 2023?
MF: The company continues to look to the future and plans on increasing its market share through its expansion into promising markets. In fact, the current increase in regulated markets provides the perfect opportunity for Soft2Bet to expand, targeting new audiences and increasing its player base. In this case, entering into new strategic partnerships with partners in the industry is a vital component.
Soft2Bet is also intent on building even better marketing technology that is highly data-driven and centres around user-predictive modelling. We marketers need to be ready for a cookie-less world and have the technology to target customers based on their preferences as well as be able to provide best experiences to existing customers based on data.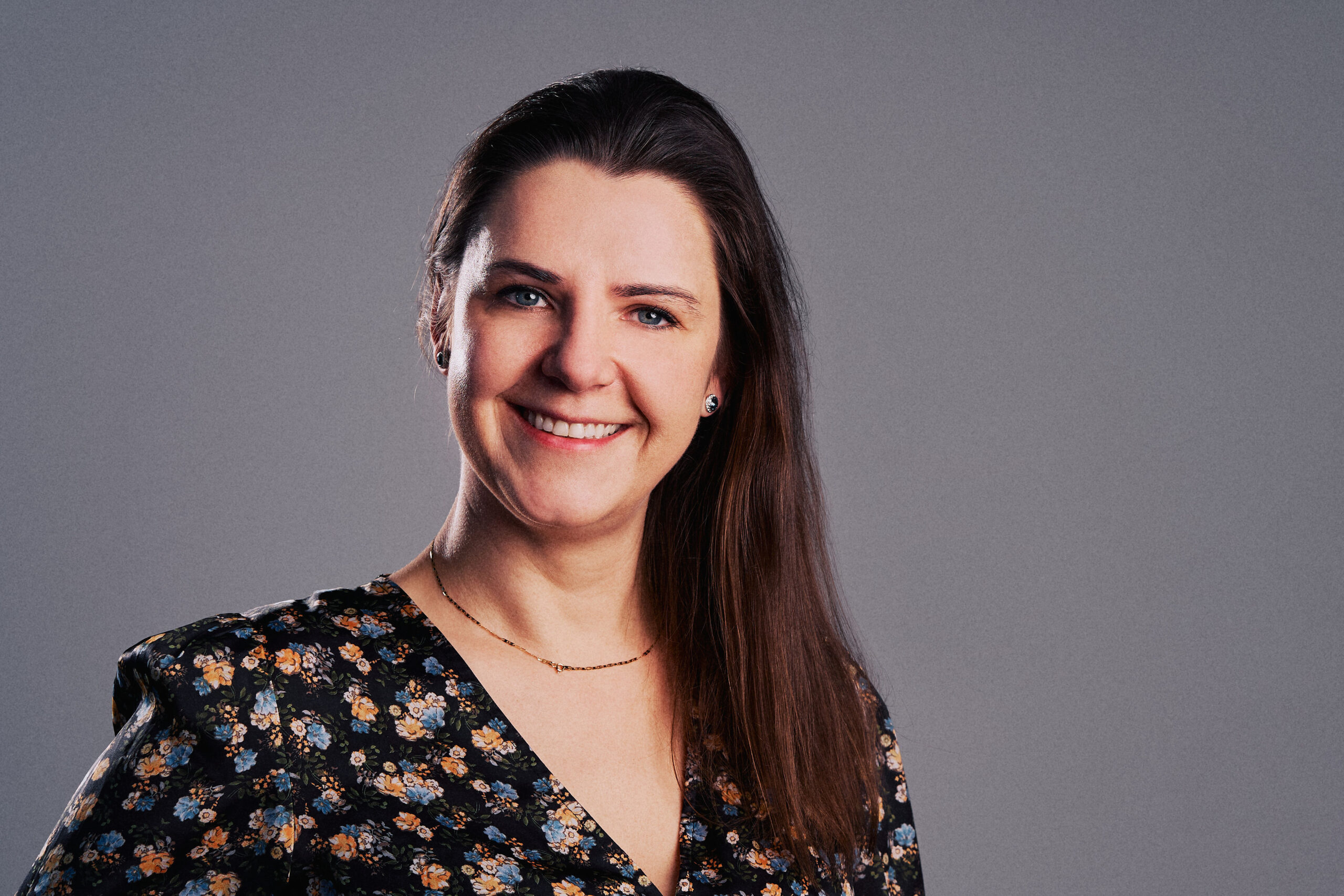 Magdalena Frankowska is a seasoned expert in igaming, with over 10 years of experience in the world of marketing and analytics. Having held senior positions in numerous well-regarded companies in the industry, Frankowska has refined her innate ability to further each company's goals by aligning them with the appropriate marketing strategies, based on the data-driven facts. Her capacity to adapt to the ever-changing technological landscape in this sector truly sets her apart, as a leader in this growing industry.