Putting on a spread: How Sporting Index shook up sports betting 30 years ago
Three decades ago to the very day, Sporting Index burst onto the scene fusing stock market trading with sports betting and with an unflinching willingness to take on any punter. For those who worked there in the heyday of the 1990s, Sporting Index really was at the vanguard of this industry niche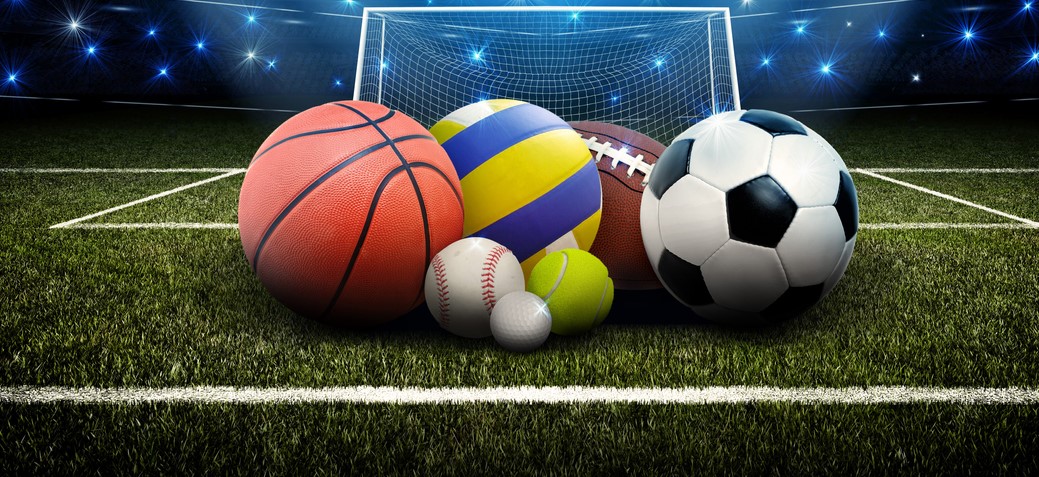 A 'buy' of the number of seats the Conservatives would win at the 1992 General Election was the first ever spread bet struck with Sporting Index, on April Fool's Day that year. As it happened, Sporting Index was primarily looking to disrupt sports betting rather than political betting with its product adapted from the world of finance, but a bet is still a bet. Based out of an office in Kennington, South London, the new business was headed up by chairman Compton Hellyer – a well-spoken ex-City futures trader and sports fan – who assembled a team of former financial traders to create, price up and manage markets.
On what resembled a computerised trading floor, traders in shirts and ties laid bets from clients over the telephone, only instead of it being bets on whether the price of gold or shares in BT would go up or down, this could be total goals in the Merseyside derby on Sunday. David Garbacz was one of the firm's founder members after he was persuaded to switch from his job as an options trader to become trading director at Sporting Index and go up against City Index, a financial spread betting firm dabbling in sports spread betting in 1992. "We were definitely the most fearless, shall we say, around at the time," he says, referring to the willingness of Sporting Index to put its neck on the line.
"A few months after we launched, we took on Alistair Hunter who was quite a legendary punter in his own right, especially with rugby, but the initial few years in that office was a fantastic buzz. I wouldn't say our price-making was based on any fantastic algorithms that are used today in all the bookmaking operations, but we were willing to take big views. If we fancied a team, we'd price it up accordingly and have a bit of a go and the clients would take us on. It was real fun, and we had some big positions because we were able to – that's how we attracted the client base in the first place and how we gained our reputation."
A large chunk of Sporting Index's clientele from the get-go were those who work in the City. They had the money and the inherent appetite for risk to stomach the wild swings, particularly with high-scoring sports like cricket, rugby or NFL. Spread betting could be a volatile, white-knuckle ride and the shot of adrenalin that a fixed-odd flutter struggled to match. This was also a period when Sky was screening wall-to-wall sport and in August 1992 began broadcasting Premier League matches. Yet appealing to those who weren't stockbrokers or options traders and explaining the concept of how all the markets functioned was the "biggest problem", Hellyer acknowledged in an interview in 1994, by which point Sporting Index had amassed around 2,000 clients.
1994 Sporting Index Chairman Mr Compton Hellyer pic.twitter.com/pWVKSJmpEa

— History of Horse Racing (@horsevault) March 28, 2021
How it all worked was Sporting Index might, for example, make the spread for when the first goal in a World Cup qualifier is scored at 41-44 minutes. If you anticipate an early goal, you 'sell' at 41. In this scenario a goal after a quarter of an hour means you win (41-15) x your unit stake. So, a £5 stake would return £130. However, if either team doesn't find the back of the net until, say, the 78th minute, you lose (78-41) x £5 = -£170. The more you are right, the more you win. The more you are wrong, the more you lose.
Other factors that made spread betting a novel product when it was introduced was if you sold the favourite at 31-34 in the two o'clock at Kempton on the 50-25-10 index (50 points for first, 25 for second and 10 for third), you were effectively acting like a bookmaker and laying the 'Jolly'. What's more, you could cash out positions in-play with most sports and take a profit or cut your losses if the action on the field was going against you. Indeed, spread betting led the way with in-play betting and was one of its USPs long before the traditional bookies offered it. And unlike gambling with a regular bookie at the time, there was no tax to pay with spread betting.
The activity was regulated by the Securities and Futures Authority (today it's the FCA), which means debts were enforceable. In other words, the punter could take legal action against a spread betting firm, and vice versa. "Spread betting caught people's imagination," says Wally Pyrah who joined Sporting Index in 1993 as PR and communications director following two decades as the mouthpiece for Coral. "Instead of the traditional, boring odds that the bookmakers were offering, you had this little niche. And we were a niche company, very much like the little tobacconist or small shop against the supermarkets. But it gave people another way of gambling…for about eight years spread betting was a very big phenomenon."
Daniel Schreiber entered Sporting Index as a junior trader in 1997 and, as was customary with any new starter at that level, his role was to update the firm's Teletext page with the latest markets and prices. For him, Sporting Index was "light years ahead of the industry" at the time due to its breadth of markets offered, the pricing and the size of the bets taken. "We were happy to take pretty much any punter on. No one was restricted because we had faith in the prices we offered. There was no using Excel, no models or algos back then. It was pretty much pen and paper and working out the prices. There was no Opta. Your data sources were what you recorded yourself because there were no third parties providing statistics that traders use these days."
A buyer's market
Spread betting firms found that the majority of their clients would tend to buy rather than sell on most markets, particularly in the early days. This was partly because ever-optimistic punters want to see exciting, high-scoring action and partly because your worst-case scenario when you buy is zero. There is theoretically no ceiling on your potential losses if you sell and there is a freak result. One client over at City Index learned this the hard way in 1996 when he sold 'the field' of rank outsiders for £250 a point at 0.5 points on the 50-25-10 index for the Monaco Grand Prix.
He was looking to collect what he thought was an easy £125, providing none of the drivers starting towards the back of the grid finished on the podium at a tight and twisty track where overtaking is tricky. As it transpired, the race was mayhem in the rain as nearly all the cars crashed out. Frenchman Olivier Panis, a 300/1-outsider, took the chequered flag and Johnny Herbert, who started 13th, finished third. The punter lost just shy of £15,000 with the 60-point make-up.
"A large percentage of the clients would buy everything," recalls Garbacz, who oversaw football and cricket markets. "Buy goals, buy supremacy, buy corners, buy everything. Any low-scoring football or rugby matches we would usually clean up." He continues: "I remember in the early days we used to price up corners on a football match at 13-14 and we would still see buyers. Initially, we didn't attract hugely savvy clientele and in the early days there wasn't all the stats available. It was all very much 'feel' price-making."
We've had a dig through the archives to find one of our promo videos from the early 90s – cutting edge at the time! #Sporting25 pic.twitter.com/6ZNAW8zkqo

— Sporting Index (@sportingindex) April 7, 2017
Hit for six
Spread betting 30 years ago was very much punter versus bookmaker as opposed to punter versus AI, which meant the few sharp players could pick off the ricks, or simply profit handsomely from the beautiful unpredictability of sport. One of Sporting Index's most publicised losses came in 1994 when Brian Lara spent almost 13 hours at the crease in Antigua as he hit a then world-record score of 375 against England in the fifth Test match. It was a bloodbath on the Sporting Index trading floor as Lara piled on the runs; his 45 boundaries cost the business £1,500 each. The following year, the firm lost £200,000 when New Zealand annihilated Japan 145-17 at the 1995 Rugby World Cup. The market makers had anticipated a winning margin of 70-75 points. When it was 84-3 at half-time the writing was on the wall.
A few years later, in 1999, occurred such a disastrous mistake when pricing up a market that it went down in betting folklore. For the Cricket World Cup that year, Sporting Index predicted the number of wides bowled throughout the tournament would be somewhere between 245 and 265. Yet what the market makers had failed to factor into their judgement, based on historical data which suggested an average of five to seven wides per match, was that this World Cup would feature a white ball for the first time. Cricket's traditional red ball was out.
With the light-coloured version prone to swing more than the red ball (approximately 12 inches versus six inches due to the extra shininess of the white ball's surface), and with umpires more strictly enforcing the accuracy of a bowler's delivery, clued-up punters spied an opportunity. A buy of the wides total was tipped up by the Racing Post's deputy sports editor, Paul Kealy, and soon the phones were ringing off the hook at Sporting Index HQ. Anxious staff later revised the initial spread significantly upwards when they began to ponder the potential liabilities.
In the first match between England and Sri Lanka, there were 21 wides bowled. India versus Kenya saw the most with 52. By the time the curtain came down on the 42-game tournament five weeks later, 979 wides had been recorded. Anyone who went long at 265 won more than 700 times their unit stake. "We got absolutely obliterated," says Pyrah. Sporting Index was staring down the barrel at a loss that ran to over half a million pounds on this one market. "That was one of the biggest ricks we ever made," Garbacz reflects. "It obviously didn't go down too well with our shareholders and management. Everybody remembers me as the one who made the rick on the wides, which is true, but I did get 98% of all the prices correct where we cleaned up," he laughs.
The PR machine
The obvious way to claw some of those losses back was to shout it from the rooftops and encourage the public to chance their arm next weekend. "It was always great publicity whenever we did our brains," says Garbacz. That was when Pyrah, who admits he "had no idea what spread betting was all about" when he first arrived from Coral "but soon learned", would swing into action as the face and voice of the company on TV, radio and in print. To further capture people's attention, the company was renowned for pushing quirky spreads with witty titles.
Pyrah says: "We came out with very unusual but entertaining fun markets of which the media loved. Some of the markets we would never get away with now." One that stood out was 'Jerry Springer', which was a spread on the number of times the German players headed the ball during their 5-1 defeat to England in 2001. "In the early days we did a market called 'Sing with Pride', how many of the players would be singing their national anthem," he says. "Or how many times the stretcher would come out when the footballers were rolling around."
Sporting Index was also a pioneer of the derivative markets. Suddenly punters could go high or low on the total shirt numbers of the goal scorers, or how many seconds after kick-off there would be the first throw-in. Garbacz says fixed-odds betting was "very basic" in the early 90s, consisting of 1X2 markets and correct scores and first goal scorer odds. "We invented bookings, we invented corners," he comments. "Nobody had ever bet on those markets in any shape or form before we came along." Indeed, Pyrah was drinking in a bar in London one day when a loud cheer went up among a group of drinkers watching a World Cup match. "Someone who I was with said 'what are they cheering at? It's only a corner'. But it was a big bunch of traders in there who had bought the corners."
Besides sport, political betting was a big opportunity for Sporting Index. Political lobbyist Albert Tapper was hired in 1996 as a politics trader. "We absolutely hacked up on the 1997 General Election," he states. Sporting Index's spreads on the number of seats parties were anticipated to win at that General Election garnered plenty of press coverage, as did its more esoteric political betting markets. Tapper says: "We bet on how many sips of whisky the Chancellors would take at the dispatch box making their budget speeches and we got absolutely caned when Gordon Brown, who we didn't realise was a teetotaller, only had a few sips of water." More broadly, Tapper says Sporting Index was what he describes as a "proper bookmaker". "Some weekends the company would be winning a quarter of a million [pounds], and many times we lost a quarter of a million."
2000 @angusstatto & @wallypyrah pic.twitter.com/CAwNegyfLp

— History of Horse Racing (@horsevault) July 21, 2021
Spread it thin
As well as City Index, the other main rival to Sporting Index was IG Index, founded by financier and Tory donor Stuart Wheeler. Later came SpreadEx which, unlike City Index and IG Index, still offers sports spread betting today and is Sporting Index's main rival. Even a couple of the UK bookies branched out into spread betting for a short spell. "There were great rivalries between every company because you always wanted to be right," explains Schreiber, who is now co-founder of Betconnect. Yet, one by one, most of the half-dozen firms gradually left the market. For many ordinary punters, spread betting was just too risky a product, even though you could close a losing position in-running, as well as set stop losses.
Stories, albeit much later, of a Sporting Index client losing five figures selling at 145 on winning distance x the SP of the winner when 100/1-shot Mon Mome won the Grand National by 12 lengths in 2009 reinforced the view that spread betting was far dicier than its fixed-odds brethren. "Quite a few punters wouldn't have anything to do with it because they were worried about how much they could lose," says Pyrah. He adds: "We didn't want clients to get bloody noses…you want them to bet for a year, have a great time and it probably cost them £1,000. They probably don't know they've lost a grand, but they've had entertainment."
Sporting Index later introduced Bethilo for the web. This was simplified version for the mass market that avoided the jargon and offered spread bets from just 1p. It failed to take off, though. Fixed-odds betting, Sportingodds, was rolled out in 2000 but sold to Sportingbet for £6m in 2003. However, Betfair arguably had the biggest impact on spread betting. Suddenly you could lay selections, ask for odds and trade your way to achieving a green book. "The opportunity to be a layer, we lost our monopoly on that," Tapper acknowledges. What's more, 9% betting tax on fixed-odds bets was abolished in 2001 around the time that internet betting and being able to bet on a vast array of markets in-play exploded.
The halcyon days
Now owned by French gambling giant FDJ, Sporting Index is still going strong today and remains the clear market leader in the UK. Yet most agree the 1990s – an era with no internet and a dearth of data to help price up markets – was the heyday for spread betting. Ex-employees at Sporting Index equally look back with nostalgia for this period in time. Garbacz says: "I have to say that the eight or nine years I worked for Sporting Index were probably the most enjoyable of my working life. It was absolutely fantastic.
"It was a buzz building up this company from nothing to what it became, and I had a very significant part in doing that along with Alistair as the two senior market-makers. Also, we were able to take some views, the directors trusted us. It was absolutely great in those early years."
Tapper concurs: "Anyone who was anyone in terms of punters in the UK had an account with Sporting Index…the atmosphere [among staff] was work hard, play hard, gamble huge amounts. It was the glory days."
Meanwhile, Pyrah, who left in 2007 after 14 years in the role, says when Sporting Index first arrived it "moved betting up another notch" and "changed the perception of how you watched sport". He is also still in admiration of those who worked on the trading floor in the 1990s. "The market-makers weren't always right, but by God there were good. Anything you needed to know, they knew. I learnt so much from them because of their expertise and how to trade markets." Moreover, Pyrah insists that working at a fledgling company like Sporting Index in those early days of spread betting was highly entertaining. "It was huge, huge fun," he smiles.