Any given Monday: What follows the Supreme Court's PASPA decision?
Washington attorney Rachel Hirsch examines which states will move first on sports betting and what the decision means for online gaming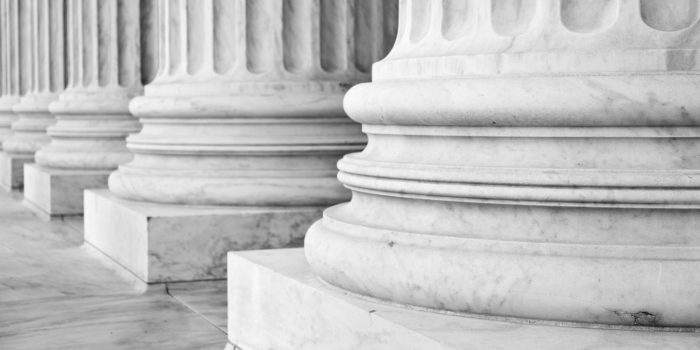 In one of the most anticipated rulings to be issued by the Supreme Court this term, the highest court in the United States issued a decision on Monday overturning the Professional and Amateur Sports Protection Act (PASPA). Murphy v. National Collegiate Athletic Association (NCAA) was a legal battle originally waged by America's major sports leagues in an effort to prevent the state of New Jersey from legalizing of sports gambling within the state at its casinos and racetracks. In a 7-2 decision, the Supreme Court overruled the Third Circuit Court of Appeals, finding that PASPA violates the state's Tenth Amendment rights, clearing the way for states like New Jersey to chart their own path forward when it comes to legalizing sports betting within their borders.
Delivering the opinion of the Court, Justice Samuel Alito found that, "The legalization of sports gambling requires an important policy choice, but the choice is not ours to make." He went on to write, "Congress can be allowed to regulate sports gambling directly, but if it elects not to do so, each State is free to act on its own." Regarding the distinction between Congress preventing the states from taking an action versus Congress requiring the states to take an action, Alito wrote, "This distinction is empty." The majority opinion found that all of the language in PASPA was unseverable from the unconstitutional portions, and thus deemed the law wholly unconstitutional.
As expected, the Supreme Court's momentous decision was met with mixed emotions: jubilation from New Jersey and sports betting advocates, on the one hand, and a fair amount of reservation and pushback by the leagues, on the other hand. Moments after the Court issued its decision, the NBA and NFL called for Congress to step in and take action. The NFL said it intends to call on Congress to "enact a core regulatory framework for legalized sports betting," and NBA Commissioner Adam Silver said the league "remain[s] in favor of a federal framework that would provide a uniform approach to sports gambling." But Monday's decision hardly comes as a surprise for the leagues. In anticipation of forthcoming state legislation, Major League Baseball and the NBA have already proposed states mandate a 1 percent kickback to the leagues, which they liken to an "integrity fee" or a "royalty to the league." Despite touting a federalized sports betting regime shortly after Monday's decision, the leagues clearly expect that, at least for now, legalization of sports betting will be made on a state-by-state basis.
What next?
The most immediate result of Monday's decision is that New Jersey can move forward with legalized sports betting. New Jersey has been preparing in earnest in anticipation of the Supreme Court's ruling. Monmouth Park—a racetrack on the Jersey Shore—is poised to accept New Jersey's first legalized bets in a matter of weeks. Casino operators in New Jersey have also been anticipating Monday's decision, with much of the infrastructure already in place. While New Jersey could have betting windows open soon, it is not alone in the race to add state-sponsored regulation that will provide the legal framework for intrastate sports betting. A number of other states are also poised to move quickly in passing legislation of their own, including: Connecticut, Mississippi, West Virginia, Delaware, Illinois, New York, Massachusetts, Rhode Island, and Pennsylvania. According to a 2017 Eilers & Krejcick Gaming report, as many as 32 states could offer legal sports betting within the next five years.
For now, New Jersey, and possibly Delaware, will likely be the only options for new sports betting operations in the coming weeks. West Virginia—the only state that passed sports betting legislation this year—should also be up and running soon. Some states were waiting to see whether the Supreme Court would strike down PASPA entirely before introducing their own sports betting bills, and for those states that have concluded their 2018 legislative sessions, that endeavor will have to wait until next year.
How legalized sports betting takes shape in states remains to be seen. Monday's decision by the Supreme Court could have a broader reach than just sports betting alone. Online poker and other forms of online gambling could also benefit from the Supreme Court ruling due to the projected overall gambling expansion across the United States. As sports gambling is legalized and grows in popularity, states may be more likely to consider other forms of gambling that will buoy the states' overall revenues. With the Supreme Court effectively ending prohibition on a $100 billion industry, gambling enthusiasts will have to keep their eye on the line to see who will be next to take a piece of the action. It is now anybody's game.
Rachel Hirsch is an attorney at the Washington, D.C-based law firm of Ifrah PLLC. Ms. Hirsch focuses her practice on complex litigation and transactions, with a particular emphasis on i-Gaming and Internet marketing and advertising.