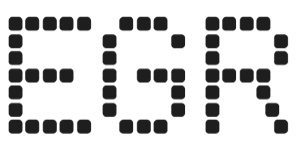 A roaring success: BetMGM on its market-leading igaming position in states old and new
As BetMGM has quietly cruised into the leading position in the lucrative online gaming vertical, VP of gaming Matthew Sunderland lifts the lid on the operator's winning streak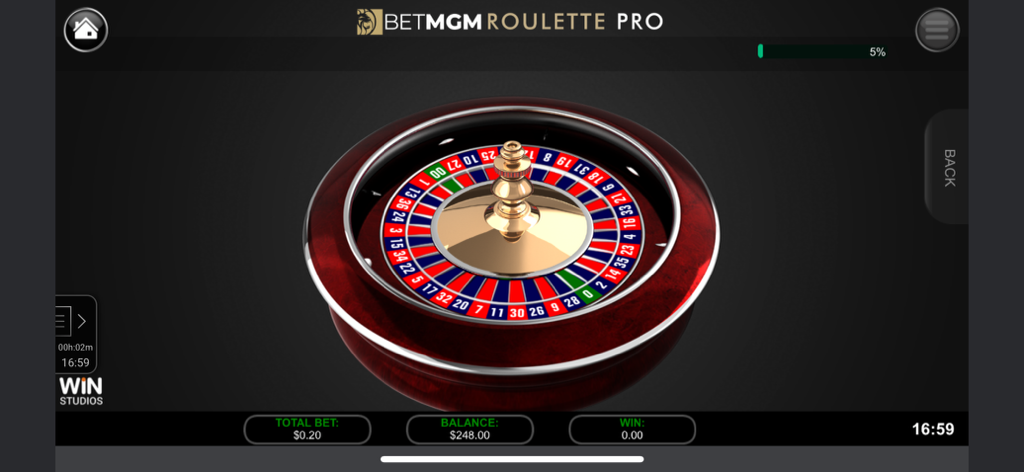 After what could be described as a ponderous start, BetMGM – the joint venture (JV) previously known as Roar Digital between Entain and MGM Resorts – is on a tear in the US. Besides being firmly ensconced as part of online sports betting's triopoly alongside FanDuel and DraftKings, BetMGM has become a serious force to be reckoned with when it comes to online gaming. In fact, Entain announced in a trading update on July 8 that for the three months to May, BetMGM clearly led the market with a 29% slice of the pie based on the four states where it currently operates: New Jersey, Pennsylvania, Michigan, and West Virginia.
Leveraging the MGM Resorts brand and its land-based properties in Detroit and Atlantic City for omni-channel efforts has been an obvious advantage over online-only rivals. As has having access to MGM Resorts' M life Rewards loyalty program with its database of 35 million-plus members. This is partly why BetMGM's long-term CPA target is just $250. Meanwhile, the mobile sportsbook fronted by Hollywood actor Jamie Foxx in glitzy marketing campaigns has provided a reliable source of traffic for the BetMGM team to cross-sell into online gaming to complement the casino-first clientele. Indeed, three-quarters of its online sports betting players have engaged in igaming.
Heading up the online casino and poker arm covering BetMGM, Borgata, PartyCasino, and partypoker is the VP of gaming, a position occupied by seasoned industry professional Matthew Sunderland. After more than a decade in senior roles with gambling companies in the UK and Gibraltar, the Brit had initially worked with the US operator back before the JV in a consultancy role where he cut his teeth in the US.
He had been sent to New Jersey in 2017 by Shay Segev, at the time the CEO of Entain (then GVC), as an "independent, unbiased consultant", says Sunderland. Impressed with what he saw, BetMGM CEO Adam Greenblatt eventually hired Sunderland as "employee number one", and the rest, as they say, is history.
EGR North America (EGR NA): When it comes to igaming, BetMGM is now market-leader in mature and congested states like New Jersey but also top of the pile in a new state like Michigan, which launched in January. What do you put this success down to?
Matthew Sunderland (MS): The first thing to say is it is down to a lot of hard work by a lot of people in the BetMGM team, not just my centralized gaming team, but everyone from compliance to design to CRM. This is based on a plan that was created in 2018, before the joint venture, in how to grow our business, because we were dawdling a bit. So, I put it down to a solid growth plan that was well put together, well-executed, and optimized.
There's a lot of data that we use on a day-to-day basis which we translate across products, but there's no real silver bullet. We want to bring the best gaming experience to our players as possible by creating the best games and exclusive content. We created a jackpot network only accessible on our three brands, and the biggest winner in New Jersey won $3.2m in August last year. We have deployed those learnings into West Virginia, Michigan, and even Pennsylvania, where we were a relative latecomer to the market. And the MGM brand is a massive strength to our business. The power of the brand has worked really well, and we have leveraged that as much as we can.
EGR NA: What strategies are you deploying to acquire igaming players in states where you are active at attractive CPA rates?
MS: Michigan is a new state we entered in January this year, where our CPAs are the lowest of any state. A lot of that is down to MGM Grand Detroit in Michigan. We engage in in-person activation tactics, we've got VIP host events, and we cross-sell people into our digital environment so they can play when not in our casino. We've formed very strong bonds with that property.
My VIP gaming team is plugged into their land-based host team, we talk to customers throughout the property, and our omni-channel marketing presence is there. We've really leaned into that property and made it a single, seamless player experience. It's a different strategy to New Jersey where we've famously been running a multi-brand strategy and cross-selling between three different casino brands. They're all very different demographics and different types of players. And having Jamie Foxx as a frontman doesn't harm us either.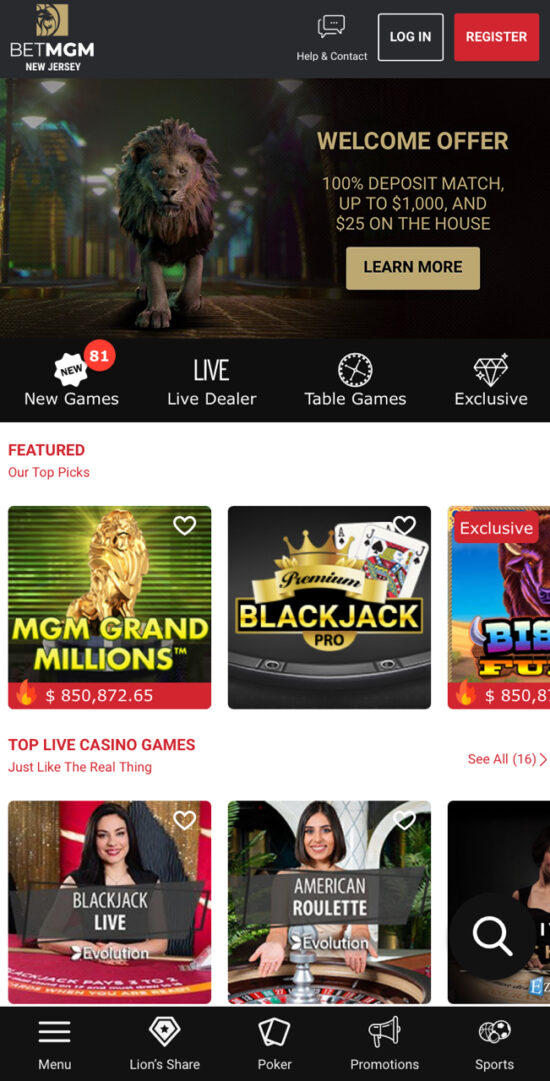 EGR NA: How does the M life Rewards program help?
MS: It certainly keeps CPA costs down. Everyone who signs up to a BetMGM brand online gets an M life number and they earn tier credits on top of that. They also earn instant reward points for their play which they can redeem for cash or bonuses. So, it's been super helpful, and we have really plugged into that; there is more than 35 million players in that database. The returns on cross-promotion are abundantly clear.
EGR NA: What have been the key trends or differences you have noticed about igaming in the US, including player habits and preferences, compared with the UK?
MS: When I got to the Borgata [property in Atlantic City] I really immersed myself in the land-based experience because that's not something that we have in the UK, or even in Europe, these massive, 3,000-bedroom casino resort hotels. So, I was a bit wide-eyed on my first visit. I did speak to a lot of table and slots players for the benefit of research. I think US players are really immersed in that land-based experience; a lot of people are going to these resorts for an actual holiday. But what really struck me is they love and know the games inside out. When we started in New Jersey, and certainly in Michigan, the online players tend to gravitate towards land-based content like Cleopatra and 88 Fortunes. They go towards what they know first. And it has been our job to slowly educate them on online-only content.
The other piece that I was noticing in the early days, but it's softened a bit now, is customers would cash out at the end of every session online, like they would sitting at a slot machine on the floor. We really had to educate customers that it is okay to leave your money. You don't need to keep taking it out every time.
In terms of online customers, there's a hell of a lot more loyalty programs than the UK, while the volume of game titles online is a lot less in the US today, [but we are] hoping to change that working with other providers who are trying to get into the US.
EGR NA: How do churn rates compare between the US and the UK?
MS: There is a much smaller pool to fish in in terms of what's available if you're having to be linked to a land-based casino, so it's not like the UK where you've got the choice of 5,000 different online casinos. Here, the pool is relatively small, so churn is not as heavy, and lifetime value is certainly three, if not four times as heavy as I've seen in good days in the UK and Europe. For example, with Borgata in New Jersey a good proportion of our great VIP customers have been with us from day one, passported from land-based and they've stayed with us since November 2013.
EGR NA: What about game tastes?
MS: We have got to cater for every single player through the door by providing the same suite of content, plus more, that you would find on a large casino floor like MGM in Michigan. For slots play, we typically see about 60% of the revenue, 15% coming from live games, 20%-22% on tables, so it's definitely a slots market but you have serious live dealer and RNG table game players.
EGR NA: You mentioned live casino, which accounts for 15% of BetMGM igaming GGR. What's the long-term potential for live dealer gaming in the US?
MS: I think we have just scratched the surface. The one thing I'm really excited about is plugging in live when we can in Michigan. Given the numbers in that state that we've experienced from day one, I think it's going to be phenomenal. I'm really interested in the sort of new breed of audience that may come online once we start looking into gameshow-type content for live. So, live slots streaming with different themes, or imagine a spin-the-wheel mechanic on the actual property floor in Michigan that retail and online customers can play at the same time for the same prize pool. I think the opportunities are endless for this sort of omni-channel piece. We want to drive footfall back into MGM casinos and people to play online – one single player experience.
EGR NA: Gameshow-style live games have proved to be extremely popular in Europe and elsewhere, but they haven't reached the US. How come?
MS: I think it's timing. It's coming, for sure. They have to go through some regulatory hurdles and explain how it works to the Division of Gaming Enforcement (DGE) in New Jersey and other jurisdictions, but it's coming and that side of things is very exciting.
It's not like the UK where you've got the choice of 5,000 different online casinos. Here, the pool is relative­ly small, so churn is not as heavy
EGR NA: During BetMGM's recent Investor Day presentation, it was revealed that 71% of its igaming players had played in-house games. Can you explain how these proprietary games are created?
MS: There are a number of game studios inside Entain, with one of them focused 100% on the US business. The developers, the game artists, and the mathematicians are a collective and we work together as a team. So, my team and I, and members from MGM, work on slot strategy. Then this team inside Entain and the casino product team work together and put roadmaps together, deciding what content we want to push out, and what features are going to appeal to different players in different states because it's not just all about New Jersey anymore. There is a difference between players, as we've seen in the early days of Michigan.
The studio pumps out various games. We have a game called Premium Blackjack Pro, which has three side bets, and that's been extremely popular. We have now skinned that for our different brands: BetMGM and Borgata. One of our most successful slots, which plays into our progressive jackpot network, is MGM Grand Millions. Obviously with the iconic MGM Grand Las Vegas branding, it has worked very well in New Jersey. As you would expect, it has worked even better in Michigan because of the MGM casino there. So, we are going to start looking at a suite of games using MGM IP and brand as it makes sense.
For me, exclusive content is one of our key pillars of differentiation. We can actually react to what our VIPs are telling us, and we can build content almost to order for those customers. I think it's great to have access to something like that so we're not just fully reliant on third-party providers.
EGR NA: How are you promoting cross-sell into gaming? Does it tend to be sports bettors trying out gaming rather than the other way around?
MS: It's pretty evenly matched, to be honest with you, but it obviously depends on seasonality for sports. It's about targeting, so if the game finishes at X time, we made sure that a certain proportion of our new customers who signed up for sports and made their first bet may get a risk-free blackjack offer that comes on push messaging. So, we really try to work around the schedule. We're here to, I guess, complement rather than disrupt someone's entertainment.
EGR NA: There are only five states (New Jersey, Pennsylvania, Michigan, Delaware, and West Virginia) with online casino gaming. Are you surprised at the slow speed of legalization?
MS: I wouldn't say I'm surprised. It takes time for states to realize the tax revenue that gaming can bring, that's for sure. Then it's even more time to work with regulators to get our product live.
Hopefully, we will see a softening towards gaming. That said, we're actively working with states across the US to expand operations for sports, casino, and poker. We've been quite successful at always entering each market on day one and having that first-mover advantage. There's a lot more in the press these days around responsible gaming. I think the more we can do as an industry to promote that in the US, and we're making great strides, the more I think states will potentially get more comfortable with it [igaming].
EGR NA: With the deadline passing for the Department of Justice to appeal a court's ruling that the Wire Act only applies to sports betting, what does this mean for online poker liquidity sharing and BetMGM's poker offering in the US?
MS: Not so long ago, we did a survey of customers that were in Entain's database pre-UIGEA and the sentiment for partypoker from customers in the US was just remarkably strong – amazingly so. Party still is a fantastic brand and they've obviously done amazingly well with that brand in the UK and Europe, and we're really proud to be able to represent that in the US as well. Alongside that, we can bring BetMGM and Borgata in certain states as part of the partypoker US Network we have created. Poker is a great complementary offering to our online gaming and sports offerings. We are continually working on improving functionality and our offers to meet our customers' needs. Like I said, we're fortunate to be able to leverage those trusted and recognizable names in online poker.
Our ambition with this partypoker US Network was for party to reach the most passionate players and provide them with access to tournaments and cash games at all price points. We place great value on the best interest of the players and engage with the poker community. We've obviously been actively working to expand operations in the US for a while, so shared liquidity is going to be a big piece for us. With the assistance of shared liquidity, I think the US can start to become a global lead for product, which is where it should be to be honest. Is there more work to do? Sure, but I'm very encouraged by our recent launches in Michigan and Pennsylvania for poker and we're seeing really strong traction.
Winning numbers
4
How many US states BetMGM is present in with online gaming (NJ, PA, WV and MI)
1
BetMGM's position in the US market based on the three months to May 2021
71%
Proportion of BetMGM igaming players who have played its in-house content
674
Unique slot, table and instant win games the operator offered as of April 2021
60%
Share of BetMGM igaming revenue derived from slots titles
Source: BetMGM