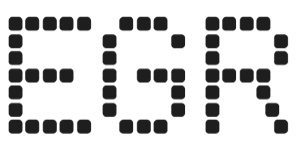 Analysis: A change in focus
California has long been focused on legalizing internet poker, but a recent hearing suggests lawmakers have now turned their attention to daily fantasy sports. Martyn Hannah reports
The turn of the New Year provided a glimmer of hope that internet poker was back on the cards in California. On the State Assembly diary for January 6 was a hearing in the Governmental Organization Committee to discuss three bills related to legalizing different forms of egaming in the state; online poker, sports betting, and daily fantasy sports (DFS). Lawmakers, lobbyists and operators mobilized, heading to Sacramento to kick-start another year of heated debate over what legal and licensed online gaming should look like in California. [private]
Among the bills set to be discussed was AB 167, introduced by Assemblyman Reggie Jones-Sawyer in January 2015 with the aim of legalizing internet poker. Jones-Sawyer is a long-time champion of the industry, and his efforts in 2014 almost got across the line until Morongo and San Manuel joined forces with PokerStars turning encouraging talks between stakeholders sour. Also on the table was online sports betting bill AB 1441 and daily fantasy sports legislation AB 1437, both introduced by Assemblyman Adam Gray, sponsor of online poker bill AB 431.
But just hours before the hearing was set to take place AB 167 and AB 1441 were pulled from the agenda, resulting in an unnerving sense of déjà vu among iPoker supporters. The significance of the decision to postpone discussions has split the industry. Some say it was inevitable and doesn't necessarily mean the chance of progress is dead in the water for 2016, while others believe it sets the tone for the rest of the year and shows lawmakers have lost interest in online poker, turning their attention to DFS instead.
A higher priority
"It was annoying that poker and sports betting were pulled from the agenda. I think it is significant and a sign of the priorities now," says Ed Comins, president of horseracing operator WatchandWager. "It seems the daily fantasy sports issue is deemed a higher priority at present, and most lobbyists agree with this. It is such a hot topic right now, both across the US and in California State, that it was decided a whole afternoon should be designated to it. This, however, is not good for the prospect of online poker making progress this year," he adds.
The shift in focus in understandable. The state's tribes, card rooms and racetracks have been trying for some seven years to agree on a single bill that would open the state's digital doors to legal, regulated online poker. And while Gray's AB 431 bill made unprecedented progress last year by passing out of Committee and onto the Assembly floor for the first time, things have since ground to a halt while the various stakeholders bicker over the inclusion of so-called 'bad actor' language and whether the racetracks should be considered eligible licensees.
DFS, on the other hand, has enjoyed a meteoric rise in California and across North America. Industry exposure reached fever-pitch following the DraftKings data leak scandal and resulting calls for regulation, forcing states to react quickly. Nevada was the first to rule DFS met the definition of gambling under state law, followed by similar decisions in New York and Illinois. California has taken a more considered approach, but while State Attorney General Kamala Harris looks into how the activity sits within state law, Gray has put forward amendments to an earlier bill to effectively legalize and regulate the activity.
Indeed, shortly before the hearing got underway in early January, the assemblyman introduced further amendments that would force operators to segregate player funds, ban DFS employees playing on other sites, and put in place mild advertising limits. At the end of the hearing, Gray's bill was put to a Committee vote, passing almost unanimously with the only 'no' coming from renowned DFS critic Assemblyman Marc Levine, who believes the state constitution must be amended to make daily fantasy explicitly legal in California.
A much bigger opportunity
But is this change of focus really because Gray and members of the state's legislature are reacting to the developing DFS situation with player protection front of mind? Or, more cynically, is it because they see a much bigger and more immediate opportunity to bolster state coffers with license fees and tax rates from daily fantasy than they do from online poker?
"DFS has been a national issue for several months now, and there is a perceived need to sort it out at the state level," says Rich Roberts, CEO of Sportech-owned B2B daily fantasy operator DraftDay. "The overriding concern is around consumer protection, and I believe that is how California, as well as other states, are viewing the issue. This was a key reason why Sportech entered the DFS space with DraftDay as we wanted to provide a platform that is focused on consumer protection and safety, both of which we currently provide in other regulated industries," he adds.
Trouble ahead
While the passage of AB 1437 out of Committee could be seen as a boon for daily fantasy sports operators, the road ahead remains long and bumpy. While the majority of Committee members were happy to vote in favor of the bill, concerns were raised over the reach of federal law, and waiting for Attorney General Kamala Harris to publish her opinion. What's more, the state's powerful tribes have yet to wade in on discussions surrounding DFS. But if a statement issued by the California Nations Indian Gaming Association (CNIGA) ahead of the hearing is anything to go by, they are far from onside.
Steve Stallings, chairman of the CNIGA and the councilman for the Rincon Band of Luiseño Indians, says the regulation of daily fantasy sports was "well intended" but the state "needs to prove it can deal with one online game – iPoker – before it takes on others". "Practice makes perfect applies here," he continues. "The exercise of debating and approving online poker will prove useful in addressing additional details that arise in the new proposals of introducing sports wagering and licensing and regulating DFS."
Roberts, however, is more optimistic and believes AB 1437 could pass with a couple of amendments. He says DraftDay has held discussions with a number of tribes, casino and racetracks, and they are interested in entering the DFS market but want legal clarity before they commit. Many are also concerned the likes of FanDuel and DraftKings have positioned themselves now to cash in on the eventual legalization of online sports betting in the state.
"The operators feel that the leading DFS companies are establishing their business model to be leaders in sports betting if/when that becomes more broadly legal in the US. They want to position themselves in the market to protect their user bases and not lose their players to DFS operators putting them in a challenging situation once sports-betting becomes legal," he adds.
The danger, of course, is that discussions over daily fantasy sports legislation become locked in the same stalemate as online poker. California is seen as something of a gold rush for egaming operators if and when it eventually passes enabling legislation. But as each year ticks by and the stakeholders become ever more entrenched, the industry turns its attention elsewhere. When it comes to DFS, the state may be forced into action sooner rather than later, but for internet poker it looks set to be another 12 months of hot air and inaction.