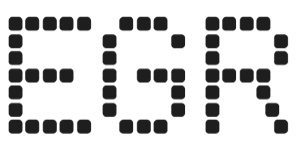 UX review: US lottery apps are pushing players away with poor UX
User experience specialists Degree 53 outline findings from a recent review of six major US lottery products
The US online gambling industry is experiencing rapid growth with the continuous rollout of digital products across states. At the same time, newly formed partnerships between operators and sports brands create more cross-over opportunities for expanding product lines.
The current pandemic has also contributed to a growing demand for intuitive digital products that can offer easy access to services that customers can use remotely. And while the attention has been predominantly focused on sports betting, lotteries also have a great opportunity to capitalize on these trends, as well as building up their products to meet customer demand and scale up in the future.
Although the online lottery availability is governed by state law, it is still worth investing in a well-designed website or app with a great user experience. Whether customers visit a lottery website to check results, find the nearest retailer, or play ilottery, their experience with the brand should be positive and enjoyable at all times. Lotteries are aspirational and attract a variety of customers, and the number of digitally savvy users is growing.
Lotteries are gradually adding a larger variety of games and products to their sites. Presenting them in a clear manner that adds value to the customer plays a big part in creating their experience.
However, many websites don't meet the latest UX standards and trends. There's a lot of confusion around navigation, which doesn't allow for clear visibility of some products, as well as causing frustration for customers when browsing a lottery website.
Degree 53 UX design experts reviewed six leading US lotteries, including Pennsylvania, Michigan, and New Hampshire's, to find out how operators can improve their digital offerings and create a winning multi-product UX strategy. Here are some of the findings from the review:
Cross-selling as a tool for higher engagement
Very few operators try to upsell or cross-sell their products throughout the customer journey. For example, there's a big focus on retail promotions but ilottery feels left behind. Similarly, offering to play again at checkout could be displayed more to encourage further interaction, as well as displaying game promotions when customers check results on the site. This is where operators can generate revenue as it's very easy for customers to start playing remotely.
This also limits the customer to the games they know. Introducing different product categories or offering to play more could be a great way of extending play time, as well as increasing revenue. Maintaining the momentum while the customer wants to play can be a great way of providing a fun experience, as well as extending their lifetime value.
Customer needs should define the navigation
Many lottery websites don't meet the latest design standards in terms of guiding the customer to the main services. This involves providing clear navigation and a good overview of services from the homepage. It's often confusing and can add more time for figuring out what each section contains. In addition, large banners tend to push down useful content or features that can be easily missed.
Navigation and UX need to be subtle but strategically guiding the customer to what they want to do. There are three main paths for a customer to engage with a lottery website:
Check results
Find the nearest retailer
Play online
Operators need to design the customer journey around these requirements. Other content is secondary and doesn't always need to be as prominent as these. By hiding key destinations within complex navigation, operators create more frustration for customers, adding on the time spent browsing instead of playing or finding relevant information.
Correct terminology can speed up browsing
Many navigation challenges are also down to confusing terminology that doesn't meet customer expectations, which adds extra time to browsing. For example, providing a clear distinction between the games available to play online from those in store would limit errors in navigation. One game can be available in both, but it's important to clearly highlight which category it belongs to.
Lotteries have an opportunity to create an excellent multi-product offering by thinking ahead and optimizing their digital products accordingly. There is a great chance for them to convert retail customers to online services (if permitted by the state), as well as using their digital offering as an extension of their brand. It's important to remember that the website or app needs to meet the needs of the customer. Putting customers first will help to define the UX strategy, as well as creating a unified journey to easily interact with the product.
Whether the customers want to check draw results, find the nearest retailer, or play ilottery, these key destinations in their journey need to be well highlighted at the start. By following the above tips and continuously tweaking their products, operators can create a successful UX strategy to help them scale in the future.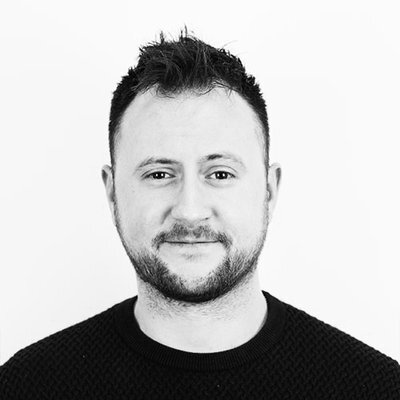 [Bio]
Adam Stanway is a lead UX designer at Degree 53. He has developed intuitive, exciting and engaging digital solutions to improve product usability and experience across a range of industries, including online betting, gaming and lotteries, healthcare, and publishing. Clients include FDJ, Intralot, Hong Kong Jockey Club, Loterie Romande, Scientific Games, Betfred, LiveScore, Medichecks and Conde Nast (Vogue/Glamour).