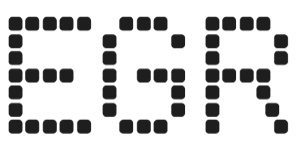 Aristocrat to create new B2B gambling giant with $3.7bn acquisition of Playtech
London-listed supplier succumbs to fourth proposal from Australian technology provider in all-cash deal representing share price premium of 58.4%
Playtech has agreed to be acquired by Australian gambling technology supplier Aristocrat in a A$5bn (£3.7bn) all-cash deal.
The offer values Playtech at £680p per share, representing a premium of 58.4% on the closing price as of 15 October (£429.2p).
News of the acquisition sent Playtech's shares soaring 250p, or 57%, on the London Stock Exchange to hit a three-year high of 674p at the time of writing.
To finance the deal, Aristocrat has committed to a combination of transactions including a capital raising exercise and a new term loan, as well as utilising A$1.1bn ($814m) in existing cash.
The equity raise will include a pro-rata accelerated renounceable entitlement offer of shares worth A$1.3bn (£961.7m), while the new term loan provides an A$2.8bn in supplementary capital to fund the deal.
The new document offer reveals that Aristocrat made two unsolicited approaches to Playtech back in April 2021, both of which were rejected.
Following a third approach, Playtech agreed to provide Aristocrat with access to information about its business.
Aristocrat then made a fourth proposal at £680p per share, which was finally accepted by the 22-year-old supplier.
Playtech's board of directors have already announced their intention to unanimously recommend the "fair and reasonable" multi-billion-pound deal, which would value the firm at £2.7bn on an enterprise value basis.
Playtech directors said a combination of the two companies would further enhance Playtech's ability to cross-sell its industry-leading IMS platform to customers alongside Aristocrat content, while the firm would also stand to benefit from Aristocrat's wide footprint and distribution model in the all-important US market.
Aristocrat CEO Trevor Croker hailed the potential of the broad portfolio and worldwide scale that the combined group would offer to the wider industry.
"The recommended offer is a full and fair value and reflects the strategic potential of the combination in a global gaming sector that continues to migrate online, as a result of technology and entrenched consumer-driven change," Croker explained.
"Adding Playtech's talented team with Aristocrat's established strengths and momentum will create a true industry leader in the global online RMG space, particularly in terms of our B2B capabilities.
"The proposed acquisition continues Aristocrat's approach of investing in medium to long-term growth and we are extremely excited by the opportunities that this will bring for our shareholders, people, customers and players," he added.
Aristocrat has already received irrevocable undertakings in support of the deal from Playtech shareholders representing 20.47% of the firm's voting stock, or 63,412,083 shares in the business.
Rationales underscored by Aristocrat include the ability to scale the business, while also allowing the combined group to appeal to a broader range of customer and player needs.
SpringOwl Asset Management CEO Jason Ader, one of Playtech's largest shareholders, said: "This deal represents a compelling alignment of strategic interests and validates our long-held view of the value of Playtech.
"This would be a significant victory for Brian Mattingley in his short tenure as chairman and we congratulate him on his efforts to address our concerns as long-term shareholders and put the company in a position to unlock value and attract investment into Playtech."
The ability to create medium-term revenue and earnings growth, particularly in respect of the North American real money gaming (RMG) segment, was also highlighted by Aristocrat as one of the major synergies behind the deal.
In its offer for the business, Aristocrat suggested that Playtech was in a time of "significant transition" with growth declining in the maturing UK market and Asia market dynamics becoming less favourable due to regulation.
"Prior to this announcement, consistent with market practice, Aristocrat has been granted access to Playtech's senior management for the purposes of confirmatory due diligence," the document said.
"Aristocrat requires access to further detailed information to formulate specific plans or intentions regarding the impact of the acquisition on Playtech, including whether any operations will need to be ceased or altered, following an assessment of the regulatory position of the combined group."
The deal includes Playtech's Italy-facing Snai B2C business, which is expanding into further European markets, and will not affect the £250m sale of Playtech's Finalto financial trading arm to Gopher Investments.
Playtech CEO Mor Weizer described the deal as an "exciting opportunity" to push the business to the next level, delivering significant benefits to shareholders at the same time.
"This deal has the potential to enhance our distribution, our capacity to build new and deeper relationships with partners and bolsters our technological capabilities," Weizer explained.
"The combination of our two companies builds one of the largest B2B gaming platforms in the world, with the people, infrastructure and expertise to provide our customers with a truly best-in-class offer across all areas of gaming and sports betting," he added.
Aristocrat has not yet developed proposals as to how the integration of the Playtech businesses could impact the management team and employees of combined group.
The deal is expected to complete in Q2 2022.
Commenting on the deal, Regulus Partners analyst Paul Leyland said: "Aristocrat has managed to avoid digital B2B at any meaningful scale for a generation; an impressive feat given the level of channel shift happening around it (tellingly except in regulated US, Australian and Asian markets).
"Playtech has been the mirror of this: making significant sums as Aristocrat's unregulated digital mirror, while exploiting regulated omni-channel European markets.
"A combination of broader domestically regulated omni-channel convergence, now a strategic force in the US – where both Playtech and Aristocrat are off the pace digitally, and the growing importance of distributing good content effectively (Aristocrat = distribution issue; Playtech = content ownership issue) therefore brings chalk and cheese together," he added.
Leyland added that Aristocrat could look to recoup a bulk of the initial purchase price by selling off unwanted Playtech assets, just as Caesars Entertainment did with William Hill and its International business after buying the UK bookmaker for £2.9bn in April.