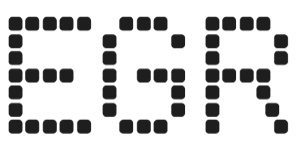 Gambling.com Group posts 70% revenue rise in Q1 2022
North America becomes dominant region as revenue from US and Canada leaps 544%
Gambling.com Group has posted a 70% year-on-year (YoY) rise in Q1 2022 revenue to $19.6m.
Rising from the $11.5m revenue figure recorded in Q1 2021, Gambling.com Group's success was driven by market launches across the US and a series of completed acquisitions.
In fact, North American revenue leaped 544% from $1.7m in Q1 2021 to $10.6m in Q1 2022.
Launches in New York, Louisiana and Arkansas for online sports betting, as well as Ontario for both online sports betting and online casino, helped drive revenue in the region.
The firm also closed the acquisitions of both RotoWire.com and BonusFinder.com.
Elsewhere, adjusted EBITDA remained flat YoY with a 1% rise to $7.2m, with a corresponding margin of 37%, down from the 62% margin in Q1 2021.
Free cash flow decreased by 79% YoY from $6.4m to $1.4m for the affiliate while pre-tax income amounted to $4.9m, compared to $5.1m in Q1 2021.
Gambling.com Group also delivered 67,000 new depositing customers during the first three months of the year.
Based on current available information the company estimates that total revenues for the fiscal year 2022 will be between $71m and $76m with adjusted EBITDA in the range of $22m and $27m.
Commenting on the results, Gambling.com Group CEO Charles Gillespie, said: "Our core business performed brilliantly in the quarter, driving record revenue and adjusted EBITDA performance.
"Our current primary strategic objective is to rapidly grow our business in the US market, while also delivering high margins despite the continuous investments in the business to position us for further US growth," he added.
Gambling.com Group CFO Elias Mark continued: "Strong underlying organic growth [was] complemented by our recent acquisitions, which were all performing in-line with, or better than, our initial expectations. We continue to expect another record year for the group and reiterate our full year guidance."