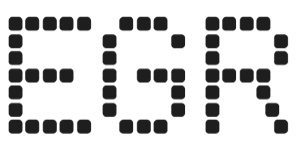 GVC agrees development of US-facing GVC Foundation
Operator partners with NCPG to spearhead assistance for veterans affected by gambling
GVC Holdings has agreed a partnership with the National Council on Problem Gambling (NCPG) to create a US-facing version of its GVC Foundation, which targets gambling-related harm and wider CSR initiatives.
The US version of its UK foundation, which was launched earlier this month, will support the NCPG's work with military personnel and veterans affected by gambling-related harm.
As part of the arrangement, GVC will co-fund an education programme on gaming, compliance and integrity in partnership with the NCPG.
GVC Foundation US Trustees will include Bill Pascrell III, partner at Princeton Public Affairs Group, and former New York Giants wide receiver Amani Toomer.
Martin Lycka, GVC's director of regulatory affairs and Kathleen Boozang, dean of Seton Hall Law School, will also serve as trustees for the new foundation.
Speaking about the new partnership, Martin Lycka hailed the new US foundation as extending the GVC Foundation's global reach.
"The range of new initiatives and quality of partnerships express our global commitment to corporate social responsibility," Lycka added.
NCPG estimates claim there an estimated 56,000 servicemembers with gambling-related problems, with veterans 2-3 times more likely to have a gambling addiction than civilians. NCPG legislative director Brianne Doura said gambling addiction among the military poses a "serious health, policy, and national security risk" to the US.
To counter this perceived risk, the US government signed the Gambling Addiction Prevention (GAP) Act into law, requiring the US Department of Defence (DOD) to develop policies and programs to prevent and treat gambling problems, in coordination with the Department's other behavioural health efforts.
Keith Whyte, executive director of the NCPG said the council aims to work on behalf of the military to support the delivery of gambling-related harm treatment under the GAP act.
"GVC was the first gambling operator to support the GAP Act. I am honoured by and proud of GVC's efforts to protect our troops from problem gambling," Whyte added.