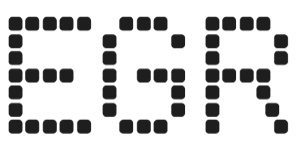 MGM's LeoVegas deal moves a step closer after regulatory nod
All-cash deal for Malta-headquartered operator expected to complete in September despite Swedish questions on share dealing
MGM Resorts International's $607m (£514m) acquisition of LeoVegas is set to complete on 7 September, after the casino operator confirmed it had received all necessary regulatory clearances to complete.
Delivering an update on the multi-million-dollar transaction, MGM revealed the latest step in its deal to acquire the Malta-headquartered operator had been completed, paving the way for the payment of the consideration in the deal.
"As previously announced, the acceptance period for the offer expires on 30 August 2022. Settlement for shares tendered in the offer will take place as soon as MGM announces that the conditions for the offer are fulfilled or if MGM otherwise decides to complete the offer," MGM said in a statement.
"Provided that such announcement is made no later than on 31 August 2022, settlement is expected to be initiated on or around 7 September 2022," the firm added.
MGM had been operating on a special exemption from the Swedish Securities Council (Aktiemarknadsnämnden) permitting the firm a longer acceptance period than usual at 18 weeks, providing it obtained regulatory clearances for the deal within that time, which have now been fulfilled.
MGM's offer for LeoVegas values the operator at a price of SEK61 (£4.85) per share, 44% above its closing price on Friday 29 April.
It has received a unanimous approval from LeoVegas' board of directors, with shareholders controlling 12% of the business' stock, signing irrevocable undertakings to back the deal. MGM already holds a 17% stake in the business.
MGM has pledged to not "materially alter" the operations of LeoVegas following completion and has also said it has made no decisions on factors including employee numbers and the location of the business.
In the US, MGM is expected to operate LeoVegas in tandem with its BetMGM joint venture business, with LeoVegas's European experience expected to be utilised in further strengthening BetMGM's hold on the US igaming market.
However, questions remain about the deal, which is currently the subject of an investigation by the Swedish Economic Crime Authority (Ekobrottsmyndigheten) into allegations of insider trading relating to the deal.
Details of the investigation first came to light in June, with officials from the authority visiting LeoVegas' offices in Stockholm. Since then however, officials have been tight-lipped on the course of the investigation.
Speaking about the scrutiny during the firm's recent Q2 2022 earnings call, LeoVegas CEO Gustaf Hagman affirmed the operator's innocence of any charges relating to the alleged offences.
"No employee or anyone on the board of management or the board has been charged with anything by the prosecutors. There is no suspicion of anyone within the company. We have not heard anything on that, it has been very quiet," Hagman said.