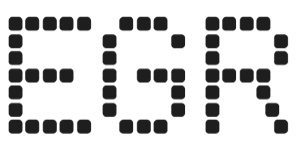 Online gaming back on the cards in California
Hearing will take place later this week to discuss bills relating to online poker, daily fantasy sports and sports bettingÂ
California lawmakers will later this week meet to consider legalizing a range of online gambling products, raising hopes 2016 could finally be the year some form of legislation is passed. [private]
The Government Oversight Committee will meet on January 6 to discuss bills related to online poker, daily fantasy sports and sports betting.
The hearing will debate bill AB 167, which was introduced by Assemblyman Reggie Jones-Sawyer back in January 2015 and contains no bad actor clause and considers racetracks as eligible poker licensees.
Last year the various stakeholders were unable to compromise over what regulated online poker should look like in the state, with the role of the racetracks proving to be the greatest hurdle.
Lawmakers will also discuss daily fantasy sports bill AB 1437, which was introduced by online poker proponent Assemblyman Adam Gray in September.
The bill, which aims to regulate and license daily fantasy sports, attracted support at a hearing in December although the tribes, card rooms, and tracks did not take part in the discussion.
The final piece of legislation being discussed is sports betting bill AB 1441, which aims to allow the state's tribes, card rooms and race tracks to offer sports bets online.
The January hearing marks California as an early contender for the next state most likely to pass online gaming legislation after Pennsylvania put its plans on ice until the spring.
The talks come after online poker bill AB 431 last year made historic process by passing out of Committee and onto the Assembly floor for the first time.