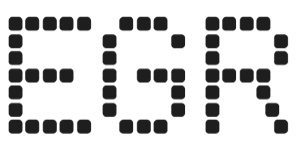 PENN Entertainment begins Barstool Sports acquisition process
Newly-rebranded sports media and gambling operator exercises call options to increase shareholding to 100% by February 2023 in $387m deal
PENN Entertainment has begun proceedings to take Barstool Sports under its full control, according to latest Securities and Exchange Commission (SEC) filings.
The acquisition is understood to have been made via the exercising of call rights on Barstool Sports stock already owned by PENN. The operator currently owns a 36% stake in the business which it purchased in 2020.
Call options give shareholders the right, but not the requirement, to purchase stock at a specific price (known as the strike price) by a specific date, at the option's expiration.
For this right, the call buyer will pay an amount of money, usually at a premium, which the call seller will receive in exchange for transferring ownership.
PENN has suggested the full acquisition will complete by February 2023, subject to regulatory approval. The transaction itself will take place in two steps with an estimated total cost of $387m, according to the firm's Q2 2022 financial accounts.
PENN has made no secret of its ambition to acquire total ownership of Barstool Sports, and the acquisition forms a key part of the Nasdaq-listed operator's strategic pivot to becoming both a sports and media business.
These plans have already borne fruit with the acquisition of Toronto-based sportsbook and media firm theScore, which has become one of the top operators in its native Ontario following the province's regulated operational launch earlier this year.
The acquisition of Barstool will enable PENN to transfer the brand onto its own in-house developed proprietary technology stack, something which theScore completed last month. Additionally, PENN rebranded from its former company name Penn National Gaming in order to reflect its new media-facing stance.
The strategy forms part of PENN's move towards a more "sustainable growth" led operational footprint, as well as more organic customer acquisition and targeted marketing and promotional spend.
Speaking on the Q2 2022 earnings call, PENN Entertainment CEO Jay Snowden commented on the overall climate of the business as it transitions not only to a new name but to a new strategic footprint.
"We feel really good about the momentum within the business," Snowden told investors.
"Once we close on the full acquisition of Barstool in Q1 of next year, we'll probably show a lot more detail on a combined basis what Barstool and theScore media business looks like.
"We're thinking about the ecosystem that we're continuing to build out and different products and services and ideas and monetization opportunities with that audience down the road that we've been working on for some time now and we're very excited about," he added.
Snowden suggested a strong role for media assets within PENN's online division, but any decision to integrate would be based on its revenue growth prospects.
"We would expect media to be blended in with our interactive businesses within the Interactive division, but I can see a day where we're breaking those two out separately," Snowden said.
"The way that we think about the media assets today is these are high growth businesses.
"These are businesses that continue to attract new audiences and it's incumbent on us to think about how we harness all of that in a way that creates long-term value and monetization opportunities."
The CEO continued: "We'll have a lot that we'll share once we close on the Barstool transaction early next year but as to what I think about those media businesses today, it's a lot about cross-sell and monetization within sports betting and online casino.
"I think there's going to be other cross-sell and monetization opportunities down the road.
"We have a lot in front of us, obviously, with sports betting and online casino as we continue to ramp and more states legalize. Ontario ramps all of that. Those will not be the only places where we're planning to grow our overall earnings from the media assets that we've acquired," he added.