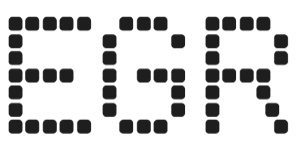 Pennsylvania calls on Congress to legalize sports betting
House Gaming Oversight Committee votes comprehensively in favor of bill calling for current prohibitions to be lifted
Pennsylvania's House Gaming Oversight Committee has overwhelmingly passed a bill calling on Congress to lift current sports betting prohibitions. [private]
The Committee voted comprehensively in favor of the resolution – HR 619 – which passed with a 23-1 vote, but it still has a way to go before being adopted as the state's official stance on the matter.
The resolution was introduced by Representative Robert Matzie, and has the support of a further 20 lawmakers including online gaming proponent Rep. Tina Davis.
The resolution urges Congress: "to lift the Federal ban on sports betting and to allow states that authorize, license and regulate casino gaming to legalize sports betting through its licensed facilities."
It also states the current prohibitions under the Professional and Amateur Sports Protection Act are ineffective and that illegal sports betting is "widespread" in the US.
HR 619 touches on the meteoric rise of real-money daily fantasy sports which it says "blurs the lines with regards to sports betting in general".
"The Federal Government must adapt to changing perceptions of sports betting and allow states that offer legal forms of gaming to decide if licensing and regulating sports betting is in the best interest of its residents," it added.
But even if the resolution is adopted by the state, it will have little impact on the action taken by Congress when it comes to the prospect of legal sports betting.
It would, however, add to the growing calls for a fresh look at the current law, particularly after the American Gaming Association recently changed tack and said current prohibitions were not working.
The news comes just days before the Third Circuit Court of Appeals is set to rule on whether New Jersey racetracks and casinos can operate sportsbooks without fear of prosecution.