This week in B2B news (9 June)
All of the latest news from the supplier side of the industry, including updates from BF Games, Design Works Gaming and Glowreel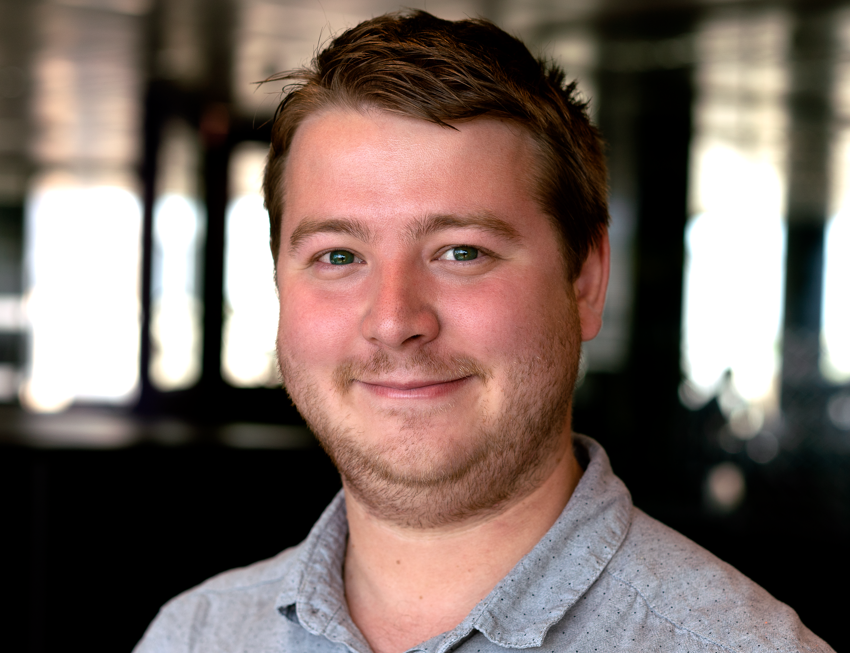 BF Games rolls out dice games in Belgium with PepperMill Casino
BF Games has extended its reach in the Belgian market by bringing a selection of its dice games to PepperMill Casino.
Following initial integration, the operator's Belgian customers can now access more than 10 of BF Games' titles, including Ancient Secrets Dice, Energy Fruits Dice, Magic Queens Dice, Pyramid Treasure Dice and Royal Crown Dice.
Claudia Melcaru, head of business development at BF Games, said: "This launch with PepperMill Casino is a great testament to the appeal of our dice titles and sees us further our reach in Belgium, a key market for our commercial growth."
Jorn Stifter, casino manager at PepperMill Casino, added: "As an operator that is well-known for its refreshing dice offering, we couldn't be happier to take BF Games' titles live, further strengthening our product portfolio."
Glowreel joins the All-In Diversity Project as a strategic partner
The All-In Diversity Project has welcomed media startup Glowreel as a strategic partner.
As part of the partnership, the companies will look to forge a new path towards a more inclusive and representative future across global industries.
Christina Thakor-Rankin and Kelly Kehn, All-In Diversity Project co-founders, commented: "The All-In Diversity Project is delighted to partner with an organisation that is as committed to shaking up the status quo as we are. Intersectionality is an integral part of diversity and inclusion work, and this is recognised by both the All in Diversity Project and Glowreel."
Shilpa Bhim, Glowreel founder, remarked: "Women of colour are underrepresented and underserved across multiple industries, especially at the leadership level. Glowreel is thrilled to be joining the All-In Diversity Project as a Strategic Partner."
Design Works Gaming launches in Pennsylvania with Rush Street Interactive
Design Works Gaming (DWG) has announced its entry into Pennsylvania with Rush Street Interactive (RSI), which operates the BetRivers brand.
The collaboration will see DWG's gaming content being made available to Pennsylvanian players on BetRivers.com, expanding their partnership into a third US state following Michigan and New Jersey.
Richard Schwartz, CEO of Rush Street Interactive, said: "RSI is pleased to expand our partnership with DWG. Since we have previously launched these games at BetRivers in Michigan and New Jersey, we are confident that our players at BetRivers in Pennsylvania will also enjoy playing the exciting titles."
Troy Zurawski, CEO and founder of DWG, added: "Our team has poured countless hours of hard work and expertise into understanding the intricacies of the Pennsylvania market, meticulously crafting our roadmaps to meet the specific needs and preferences of the BetRivers players in this dynamic region."
Coral signs top jump jockey Sean Bowen as racing ambassador
Coral has announced that the leading jockey Sean Bowen has joined its team of racing ambassadors.
Bowen will provide Coral players with unique insight into his rides at all the major meetings this season via blog posts. Bowen and Coral will also make video content throughout the season. Bowen will also wear the Coral logo on his breeches.
Bowen commented: "I am delighted to be joining Coral as an ambassador. They are a great team who put in and do a lot for racing. Throughout the year hopefully you can all follow my progress and rides as I chase my first jockeys' championship."
Coral's David Stevens added: "We are delighted to welcome Sean into our team of Coral ambassadors, and look forward to giving racing fans the inside track on his season in the coming months."
Sportradar releases Premier League review of the season
To mark the end of the Premier League campaign, Sportradar has analysed its global betting data to provide an insight into which teams and players punters were backing in popular betting markets.
The data firm found that Arsenal were the most heavily backed team to win the league, with 41% of punters backing them to win their first league title in 20 years. Erling Haaland was also the top choice for the golden boot, with over 52% of bets placed backing the Norwegian, with Mohammed Salah and Harry Kane taking silver and bronze, respectively.
Manchester City was favoured in 92% of the matches they played this season, while despite an impressive season, Newcastle United only attracted 6% of the bets to win their matches throughout the season.
Commenting on the findings, Darren Small, SVP of managed trading services at Sportradar, said: "We processed billions of betting tickets on the Premier League this season. That level of data provides valuable insight into the fans' sentiment and how betting interaction strongly echoed the ever-changing sporting scenarios.
"And, while Manchester City may have won the league with two games to spare, there was genuine belief amongst soccer fans worldwide that Arsenal could go the distance this season."
Lottoland announces a new collaboration with HabitRewire
Lottoland has announced a new partnership with HabitRewire. The igaming well-being platform will provide Lottoland's staff with personalised, 24/7 access to resources designed to bolster their physical health, mental well-being and workplace performance.
The HabitRewire platform incorporates various weekly challenges, from nutrition and sleep to stress management and productivity.
Leo Judkins, founder of HabitRewire, commented: "The igaming industry has unique challenges in terms of time, stress and maintaining a healthy work-life balance.
"Our platform is specifically designed to address these issues, guiding employees through daily actions to cultivate healthier habits. We are thrilled to be partnering with Lottoland, a company that shares our commitment to employee health and productivity." Leah Carnegie, chief people officer at Lottoland, added: "We're excited to introduce HabitRewire's platform to the Lottoland team. The commitment to employee well-being reflects Lottoland's dedication to fostering an environment in which everyone can thrive personally and professionally."