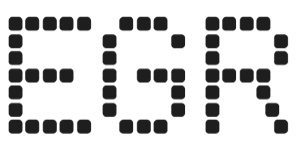 EGR US Power Rankings 2022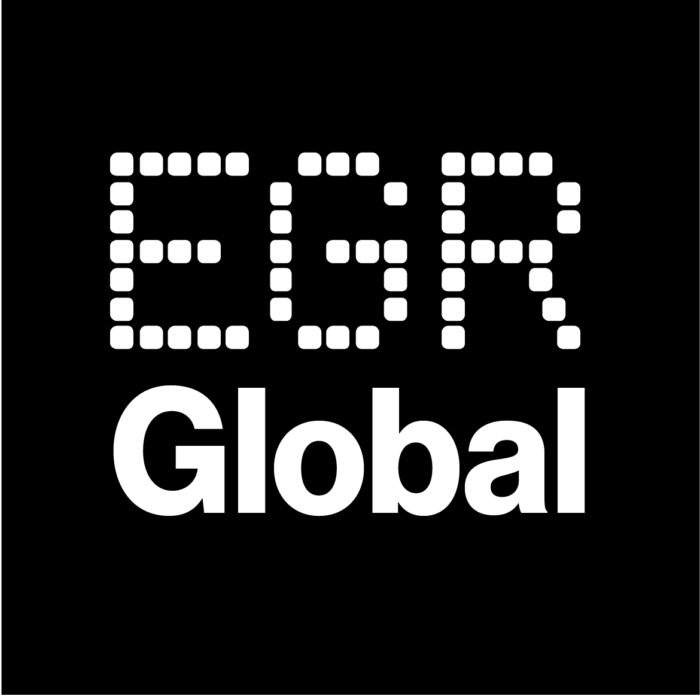 Welcome to the fourth edition of the EGR US Power Rankings, the online gambling industry's go-to listing of the most dominant players storming the US' exploding sector.
Please note, the following rankings are solely comprised of online operators and do not take into account land-based revenue.
1) Flutter Entertainment (1)
As the race towards legalized sports betting across the US has pushed on, one name (FanDuel) has consistently held firm at the top of the sports betting market, so it is perhaps fitting that parent company Flutter Entertainment remains at the summit of the Power Rankings for 2022.
The impact of the US market leader on Flutter's overall 2021 results from its US division cannot be underestimated, with FanDuel, headed up by Amy Howe, contributing a stellar 94% of its total US revenue, and active monthly player volumes increasing 71% to 1.6 million in 2021.
Flutter's other US brands — TVG, Fox Bet, PokerStars, and Stardust — also grew during 2021, with an 11% uplift in the combined TVG/daily fantasy sports business. Despite these gains, the supporting cast in Flutter's US arsenal continue to play second fiddle to FanDuel. Such has been the confidence in FanDuel Sportsbook, Flutter CEO Peter Jackson lauded the operator as "winning" the Super Bowl LVI betting war.
This contribution spurred a 113% year-on-year (YOY) surge on a pro forma basis in revenue derived from the US market for the FTSE 100 operator in 2021, with revenue reaching $1.8bn. Punctuating this was a $1bn shelled out on sales and marketing last year. It's an outlay that has seen the operator push to the front in New York.
Flutter has a 40% Q4 market share in US sports betting and a 20% slice of the online gaming segment, percentages which contributed to an overall Q4 US market share of 31%.
A key element of its path to success is the so-called 'flywheel effect' to accelerate growth through a combination of operating leverage, product enhancement, and increased scale. This investment is set to continue as part of the push towards boosting its US igaming market share, a stratagem which has seen personnel transfers from its European brands.
Despite incurring a US-based adjusted EBITDA loss of $333m during 2021, Flutter has expectations that its US business will become EBITDA positive in 2023.
The Dublin-headquartered company has said the FanDuel brand "continues to resonate strongly" with US players, enjoying high levels of brand visibility outside of traditional seasonal peaks, and a 47% revenue jump allowing it to gain "additional firepower" for investment.
With a trio of Power Rankings wins, it seems the sky's the limit for Flutter in 2022.
71%
YOY active monthly player growth in 2021
$568m
Gaming revenue last year, up 87% YOY in CC
34%
Proportion of US population with access to the FanDuel Sportsbook
5
States in which Flutter's online casino games are now live
3.9 million
Sports betting and igaming customers acquired since 2018
2) BetMGM (3)
Forcing its way into the silver medal position, BetMGM has broken new ground over the last 12 months to become the linchpin of parent company Entain and JV partner MGM Resorts' long-term US success. Such has been the growth and impact of the BetMGM brand on the market, that in the same way as it has split apart the traditional Power Rankings top two — FanDuel and DraftKings — it has carved out the number two position in the US, enjoying a 23% online market share in Q4 2021.
BetMGM's igaming estate, which also encompasses the partypoker, PartyCasino, and Borgata brands, has risen to enjoy a leading 29% market share during Q4 in the four online casino markets where it is live, with the overall brand (sportsbook and igaming) reaching 37% of the US population.
BetMGM achieved a market share of 18% in respect of sports betting during 2021. The market share increases fall within BetMGM's stated objective of achieving a market share of between 20% and 25% over the long term, growth it hopes will spur a challenge to the top performing US brand, FanDuel.
According to latest figures released by BetMGM, its net gaming revenue (NGR) rose five-fold in 2021 to $850m. Entain has estimated NGR of $1.3bn for BetMGM in 2022, and expects to reach positive EBITDA the following year.
Meanwhile, Entain has stated it has a "clear ambition" to become the number one brand in the US, utilizing a data-driven marketing strategy to leverage both its igaming and sports betting portfolio, so not solely focusing on promoting just one vertical.
Recent launches in New York, Louisiana, Illinois, Puerto Rico, and Ontario, should add to this as the operator strives to go toe-to-toe with FanDuel.
In a tribute to the old adage 'if you can't beat 'em, join 'em', or in this case acquire them, rival operator DraftKings attempted to seize a stake in BetMGM by tabling an audacious $22.4bn for Entain in September 2021.
A period of intense speculation over BetMGM's future ensued, with MGM Resorts suggesting the JV would be canned if an offer was accepted by Entain. Just a month after the initial approach was made public, DraftKings ended its interest in buying Entain after holding "several" discussions with the London-listed operator.
23
Number of live markets in which BetMGM operates
$450m
Amount projected to be invested by Entain and MGM into BetMGM during 2022
$1.1bn
Total investment in BetMGM since its inception in the summer of 2018
$850m
Net revenue generated in 2021
$250
Expected long-term per player acquisition costs
3) DraftKings (2)
Slipping further from its top spot in the inaugural rankings in 2019, DraftKings in 2021 witnessed a wildly fluctuating share price, consistent double-digit revenue rises, and ever-deepening financial losses. A bullish attitude from investors over the last few years has become one of frustration at the increased losses racked up.
Aside from its shareholders' woes, DraftKings has enjoyed success by transitioning to its own in-house technology ahead of schedule, as well as boosting its in-play offering by launching micro-betting (Flash Bet). Its igaming ambitions took a step forward in 2021 with the launch of three in-house games — Spanish 21, DK Craps, and Rocket — which debuted in New Jersey in Q3.
Eyeing future gains, DraftKings successfully launched a marketplace for non-fungible tokens (NFTs), enlisting Tampa Bay Buccaneers star and NFL legend Tom Brady who authored a collection of this newest of digital oddities.
CEO Jason Robins has taken a punt on NFTs and its potential to deliver new customers to DraftKings' sportsbook, suggesting that the intersection of both NFTs and sportsbook could spur DraftKings to its goal of reaching what appears in hindsight to be an over-ambitious $1trn valuation by 2032.
At a financial level, revenue rose 111% YOY during 2021 to $1.3bn, a jump which should have seen the firm retain its position in the rankings. However, DraftKings' 2021 revenue rise was mirrored by an equally impressive 129% YOY increase in its cost of revenue over the period, which escalated to $794m.
Pro forma costs, inclusive of sales and marketing, product and technology, and general administrative expenditure, amounted to $2bn during 2021, while company-adjusted EBITDA losses deepened to $676m from a 2020 loss of $396m.
DraftKings has shelled out hefty sums, bankrolling successful launches in New York and Louisiana, and is set to make a splash in Canada's first open and competitive market, Ontario. Now live with mobile sports betting in 17 US states, which collectively represent approximately 36% of the US population, DraftKings is also live with igaming in five states (11% of the US population).
The Boston-based operator has increased its fiscal year 2022 revenue guidance, this time to between $1.85bn and $2bn, which would equate to annual growth of between 43% and 54% compared to previous figures.
$1.3bn
Revenue achieved in 2021, which was double the sum generated in the prior year
32%
MUP growth YOY during Q4 2021
$77
ARMUP in Q4 2021, a YOY increase of 18%
$925m
Anticipated upper-end adjusted EBITDA loss in 2022
$1.56m
Amount pledged by DraftKings to a 35-state responsible gambling program
4) Caesars Digital (6)
Much of Caesars' summation in 2021's US Power Rankings was taken up by its $3.7bn takeover of William Hill, a transformational deal which, it was suggested, would see the 88-year-old UK bookmaker drastically altered by its US partner. And so it proved, with Caesars breaking up the William Hill business just six months after its purchase was completed, with the $3bn sale of Hills' non-US assets to fellow gaming-led online operator 888.
While the disentanglement of Hills' US arm from its European counterpart is still proceeding, Caesars has used the deal as a springboard to make substantive investment and changes to its sportsbook, beginning with the departure of long-time William Hill US CEO Joe Asher last April.
In addition to citing Caesars' takeover of Hills, our 2020 judges also marked down the casino operator's product as one major aspect which required improvement, calls which Caesars seemingly answered during 2021 with the relaunch of its US sportsbook in August.
The new and improved product, which came at the cost of the Hills brand, has made up significant ground on its competitors, most notably in New York where Caesars brushed off initial teething trouble to build an interesting early lead. However, much of that could be attributed to the head-turning sign-up bonus.
Caesars' 2021 product enhancements aside, the other major developments have been largely in marketing, with the development of a new "We are all Caesars" national campaign fronted by actor and comedian JB Smoove. Augmenting this with a rumored $1bn marketing spend, Caesars added partnership after partnership in 2021, with the icing on the cake being a broad-base deal with NFL royalty the Manning family, as well as Hollywood stars including Oscar-winning actress Halle Berry. It also leveraged its sportsbook extensively during Super Bowl LVI, as one of only two operators to pursue TV advertising during the showpiece game.
In a recent call, CEO Tom Reeg suggested the mission to propel Caesars up the sportsbook rankings had been accomplished, committing the operator to scaling back marketing in 2022. Reeg claimed Caesars had gone from a stance of "unlimited bullishness" to "unlimited bearishness" following its period of growth. Caesars Sportsbook is currently live in 22 jurisdictions — 16 of which are mobile — while the digital business enjoyed a successful 2021, with revenue jumping 28.2% YOY to $472m.
-$476m
Adjusted EBITDA for the digital arm in 2021
-$580m
Net losses accrued in 2021
$3bn
Proceeds from sale of William Hill's non-US assets to online operator 888
2,000
Number of prop bets made available for Super Bowl LVI
22
Jurisdictions in which Caesars Sportsbook is currently live
5) Rush Street Interactive (4)
Disciplined". That was how Rush Street Interactive (RSI) CEO Richard Schwartz described his company's approach to balancing profitability from existing markets and investing in new market launches when announcing the firm's latest set of financial results. While others have gone all guns blazing to grab market share, underpinned by glitzy marketing campaigns and hefty customer inducements, RSI has gone about building a business worth $1.7bn by way of a less gung-ho strategy.
Spearheaded by an astute and experienced management team, the Chicago-headquartered operator achieved revenue of $488.1m in 2021, up 75% on 2020. Yet as marketing costs inevitably rose last year, adjusted EBITDA losses came in at $65.1m, compared with $4.4m the year prior. Now live in 13 US states, up from six at the end of 2020, RSI's Kambi-powered BetRivers mobile sportsbook was among the first quartet of operators to launch in New York in January, and RSI is one of just three online operators in Connecticut thanks to being the Connecticut Lottery's sportsbook partner.
BetRivers ranks highly in independent testing, while the PlaySugarHouse casino platform being built on in-house technology helps with flexibility and differentiation. An integrated iOS sportsbook-casino app was rolled out in December, which provides a boost to cross-sell efforts. Furthermore, RSI added another string to its bow by acquiring standalone European poker operator Run It Once Poker in a $5.8m cash-and-stock deal and onboarding the startup's staff. RSI, which is 10 years old in 2022, continues to be the subject of takeover speculation itself amid a fresh wave of M&A.
$187m
Adjusted advertising and promotional expenses incurred in 2021
$346
ARPMAU for full-year 2021, which was a rise of 2% compared with the previous year
6) Penn National Gaming (7)
Last year's highest climber (11 spots), Penn National Gaming (PNG) creeps up one place in the rankings to sixth position. The Nasdaq-listed casino group's most significant move strategically in the past 12 months was the swoop for Toronto-based sports media company theScore in a $2bn cash-and-stock acquisition. Completed last October, PNG trumpeted the deal as fortifying its digital media and gaming strategy, thus "creating a one-stop entertainment destination."
Indeed, theScore is the third most popular sports media app in North America and number one in Canada, boasting 4.2 million monthly average users. TheScore's audience is clearly also going to provide PNG with a strong homegrown advantage with theScore Bet in the competitive online gambling market of Ontario. South of the border, PNG's Barstool Sportsbook similarly leverages its Barstool Sports audience which, according to PNG, totaled 144 million followers in December 2021, including 32 million on Gen Z mobile platform of choice, TikTok.
Despite this, the Barstool Sportsbook — now live in 12 states with online sports betting — has struggled to keep pace with the leading operators in terms of market share, although PNG plans to migrate from Kambi to an in-house platform currently under construction. That's easier said than done, of course. And in a market where consumers tend not to compromise on product.
Meanwhile, Barstool Casino is live online in four states, with PNG's in-house games studio providing unique games content to complement omnichannel efforts. PNG expects its interactive arm to lose around $50m in 2022 (far lower than certain free-spending peers) yet aims to achieve positive EBITDA by 2023.
$158m
Revenue for PNG's interactive division generated in the final quarter of 2021
25 million
Members in the company's mychoice loyalty database
7) PointsBet (10)
Here at EGR NA, there is a universally accepted axiom that not a day will go by without a new press release from PointsBet, as has been the case throughout 2021 and into 2022. It's a convention which, to some degree, serves as a marker for PointsBet's progress over the last 12 months.
PointsBet's US division, which represents roughly half the firm's total global business, posted the biggest YOY increases in its key metrics during 2021, with handle climbing 458% to A$1.8bn and gross win jumping 481% to A$95.8m. However, PointsBet's US igaming gross win amounted to just A$1.5m in 2021. In November, CEO Sam Swannell admitted his company was losing out in what he called the "arms race" for sports betting to the big boys in its seven operational states, focusing instead on product over competitive marketing.
PointsBet is aiming to achieve a 10% market share in each US state it is present in, with the firm approaching this goal in both New Jersey and Illinois but has ground to make up in its other operational states.
PointsBet's US ambitions were boosted when it was added to the list of the NFL's official sports betting partners, joining DraftKings, Caesars, FanDuel, BetMGM, and Fox Bet. Add to that the recruitment of NFL legend and NBC Sports pundit Drew Brees, as well as successful launches in New York, New Jersey, and Virginia, and the future seems brighter than the tanking stock price suggests.
Aside from the US, much of PointsBet's focus has been on building out a dedicated Canadian division, with 2021 seeing a number of key employee hires and new exclusive Canada-facing partnerships ahead of its Ontario launch.
502%
US division's total net win increase in 2021 compared with the previous year
A$119m
Amount the operator spent on marketing last year to elevate its presence in the US
8) Bally's (NEW)
Making its debut in the 2021 rankings after featuring in the 'ones to watch', Bally's ascent has been a dramatic one, turbocharged by its $2.75bn combination with UK-based igaming operator Gamesys Group. The deal, which completed in October 2021, saw the transition of Gamesys Group CEO Lee Fenton to the top role of the combined group, while long-time Bally's CEO George Papanier moved to a less senior position on the firm's board and retaining the management of Bally's retail business.
Financially, Bally's enjoyed a strong 2021, generating revenue of $1.3bn, while operational losses from 2020 turned into an operational gain of $93m. Bally's adjusted EBITDA rose by $263.2m during the same period, with increases reported across all four of its operational divisions as the company bounced back from Covid-19.
Bally's "transformational" merger with Gamesys, a deal chiefly struck due to the online operator's strong proprietary technology, has seen the development of BallyBet 2.0, a full sportsbook offering that utilizes both Gamesys' assets and the Bet.Works platform.
BallyBet, which was released last May, has already been rolled out in Iowa, Arizona, and Kansas, and was one of the nine sportsbooks to receive licenses from the New York State Gaming Commission in November. However, at the time of publication, Bally's has yet to launch in the Empire State due to what group chairman Soo Kim called a potential "bloodbath" of promotion and consolidation among operators. Whether this absence prejudices its operations there remains to be seen.
25.2%
Adjusted EBITDA margin recorded in 2021
5
Number of states where the BallyBet mobile sportsbook is currently live
9) Golden Nugget Online Gaming (5)
Dropping four places from its position in the top five last year, it is hard to write about Golden Nugget Online Gaming (GNOG) without considering its impending $1.56bn acquisition by fellow US Power Rankings stalwart DraftKings, following its all-stock deal to acquire the online casino operator first announced in August 2021.
The deal, which was widely lauded by industry observers, stands to make GNOG chairman and CEO Tilman Fertitta one of the largest shareholders in the DraftKings business. In addition to the acquisition, DraftKings entered into a strategic commercial agreement with Golden Nugget Retail Casinos, Landry's, and the Houston Rockets, giving it access to large customer databases and market-access rights.
While praised, the deal has also provoked the ire of GNOG investors who have questioned the role of GNOG's board of directors and its financial advisers on the approval of the deal. This speculation has led to a series of class-action lawsuits, first against DraftKings over the controversial Hindenburg report and then against Fertitta himself, which have yet to be resolved.
At a financial level, GNOG's 2021 revenue rose by 41% YOY to $128.2m, underpinned by a gaming revenue increase of 41% to $113.3m and a 31% YOY increase in other operational revenue which rose to $14.8m. The operator's total costs jumped by a whopping 138% YOY to $158.2m in 2021, with increased taxes, market-access fees, and affiliate expenditure as well as a Michigan launch hitting its financials. As a result, GNOG's operational income slumped to a 2021 loss of $30m.
79.9%
Stake in GNOG owned by Tilman Fertitta
$300m
Expected synergies arising from DraftKings' acquisition of GNOG
10) Hard Rock (9)
Hard Rock spent much of the first half of 2021 staffing up its digital division as it aimed to begin carving out a piece of the growing US online betting market. It was well on course to realizing that mission in April, when Florida Governor Ron DeSantis announced a new gaming compact with Hard Rock parent entity the Seminole Tribe of Florida, paving the way for the Seminoles to become the exclusive operator of mobile sports betting in the third-largest US state by population.
The Hard Rock Sportsbook launched on November 1 in the Sunshine State, but the skies quickly darkened and the app was forced to cease operations in December following a legal challenge. Hard Rock Digital has moved on from its Florida travails to launch in Arizona, Iowa, and Virginia, as well as strengthening its fledgling business with a massive recruitment drive, upping its employee headcount by almost a third in the space of six months.
In addition to its employee and market gains, Hard Rock Digital parent, the Seminole Tribe, has successfully seen off a lobbying initiative backed by DraftKings and FanDuel to widen sports betting legalization in Florida via its own counter initiative. The DraftKings and FanDuel campaign did not accrue enough petition signatures to qualify for a November 2022 ballot, and rival initiatives from casino operator Las Vegas Sands also fell flat following concerns over illegality in petition gathering.
While the Florida situation remains in limbo, Hard Rock is going full steam ahead, having kicked off the new year by announcing a deal to purchase The Mirage from MGM Resorts for $1.1bn before gaining online market access in Arizona through a partnership with Navajo Nation Gaming Enterprise.
30
Years the Seminole Tribe's compact with the state of Florida would have lasted
4
States in which the Hard Rock Digital sportsbook is live
11) 888 Holdings (15)
After failing to make much of an impression with its sports betting brand, 888sport, the London-listed operator shook things up in 2021 by inking a strategic partnership with Sports Illustrated (SI) amid a shrinking pool of unattached media partners. The tie-up involved 888 developing SI-branded sports betting and igaming products, which resulted in an initial launch of the newly minted SI Sportsbook running on 888's proprietary tech in Colorado. Unfortunately for us, Colorado doesn't provide any insight into how each brand is performing in its monthly reports.
Ditching 888sport and striking a deal with an iconic sports media brand, with approximately 50 million monthly unique visitors to SI.com, clearly impressed the judges, hence why 888 moves up four spots in this year's rankings and finds itself knocking on the door of the top 10. The firm plans to launch SI Sportsbook in three or four more states in 2022 and "12-15 in the medium term," although a big question mark hangs over whether in-house tech and the SI name will be enough to make up ground on many of its rivals.
12) Wynn Interactive (NEW)
After spending much of 2021 leveraging its brand namesake and aggressively promoting its WynnBET sports betting app — highlighted by an ad campaign featuring Ben Affleck and Shaquille O'Neal — Wynn Interactive pulled an abrupt 180 in November, canceling a planned SPAC and announcing it was powering down in the high-cost online marketing and acquisition wars.
A report then surfaced in January that Wynn Resorts was looking to offload Wynn Interactive at a steep discount, but executives have said there are no plans to sell the online division. Wynn Interactive has instead refocused its acquisition efforts on affiliate models, with the goal of maximizing ROI on marketing spend.
It has also continued to pursue its expansion strategy, launching online operations in both New York and Louisiana just prior to this year's Super Bowl. WynnBET is currently live in nine US states and has varying degrees of market access in eight others.
13) Super Group (NEW)
Last year was truly transformational for Super Group, the parent company of Betway and multi-brand casino Spin, a change which has culminated in the Nasdaq-listed operator gate-crashing the US Power Rankings. The transformation began with the multi-billion-dollar float of the company via a reverse merger with SPAC Sports Entertainment Acquisition Corporation (SEAH) in April 2021.
Super Group is currently live in five states via its partnership with Digital Gaming Corporation (DGC), which is set to become a Super Group company later this year. The firm also has market-access agreements in place in a further seven states. Pursuing its global strategy of marketing-led deals, Super Group has inked several sponsorship partnerships with US sports teams as it expands its global marketing empire into the US market.
In line with its prior strategy of keeping out of the limelight, Super Group's 2021 performance is something of a mystery. However, the group reported a 36% YOY rise in FY 2021 NGR to $1.52bn, as well as an expectation that its EBITDA for the 12 months ending December 2021 would surpass $350m.
14) Kindred Group/Unibet (14)
Such is the competitive nature of the US already, Unibet is another well-known European company making limited progress stateside. Headed up by Manuel Stan, SVP for North America, Kindred Group is live with Unibet in six states and conditional market access has been secured to take that total to a dozen US jurisdictions. However, the clock is ticking and so the Swedish company's rollout is starting to look somewhat ponderous compared to its competitors.
In Q4, and as operators splashed the marketing and user acquisition dollars ahead of the NFL season, Kindred put an increased focus on bonus and marketing efficiency. Indeed, Kindred CEO Henrik Tjärnström said during the full-year financial results in February that a conscious decision was made "not to participate at the very forefront of this very high bonus and customer incentive race." The resulting gross gaming revenue (GGR) for Q4 was a modest £6.2m, or a 20% YOY decline in dollars. Management is pinning its hopes on Unibet's fortunes being boosted by the introduction of a proprietary platform sometime around mid-2022, while the long-term goal is "mid-single digits" for the Unibet brand.
15) Bet365 (19)
Every year we question whether this is the point at which bet365 will finally look to crack America. And every year we are left scratching our heads as to why one of the world's largest online bookmakers continues to be a bit-part player in US sports betting. After all, this UK-based digital giant is armed with first-class proprietary tech and the know-how and experience of dominating most international markets it enters. Oh, and the family-owned business is sitting on oodles of cash.
And yet, bet365 remains largely an unrecognizable brand among recreational US bettors. It has a tiny market share in New Jersey since launching in 2019 and is licensed in Colorado through a partnership with Century Casinos but still hasn't launched in the Centennial State. Bet365 achieved "qualified applicant" status in New York, however including the firm in mobile sports betting would have lowered the state's GGR tax rate from 51% to 50%. The regulator didn't feel that adding bet365 would have grown the market and taxes for the state to justify its inclusion. And so, it seems bet365 continues to play the long game.
16) Mohegan Sun (17)
Long regarded as one of the premier brick-and-mortar gaming destinations on the Eastern Seaboard, Mohegan Sun made no secret of its desire to enter the online space. The politics, however, had proven tricky in the Mohegan Tribe's home state of Connecticut, where the Mohegans share the gaming landscape with fellow tribal operator the Mashantucket Pequots.
After multiple failed attempts to settle on a gaming agreement, the tribes — in concert with the state lottery — came together on a deal in late 2021 to bring mobile gaming to the state. That allowed the Mohegans to activate their partnership with online giant FanDuel, after the two parties joined forces as part of a wide-ranging union in July.
Leveraging FanDuel's digital infrastructure, Mohegan Sun formally launched online sports betting, igaming, and daily fantasy sports (DFS) products for residents and visitors of Connecticut in October. The rollout has been a success, with the Mohegans generating $7.7m in online gaming revenue in January.
17) Parx Interactive (11)
Located in the Philadelphia Metropolitan Area, Parx Casino has been a staple of the Pennsylvania retail gaming scene for over a decade. It was only in the past year, however, that the operator began to dedicate significant bandwidth to its online vertical.
In April, Parx gained market access in Michigan via a partnership with Gun Lake Casino and gambling software provider Playtech to bring its online casino product to the state. Parx followed that by announcing the creation of a digital media division in August, which it staffed with established sports-media personalities and fortified with a pair of brand ambassadors in UFC champion Eddie Alvarez, and former NFL star Rich Gannon.
The tie-in with Playtech was part of a larger deal that culminated with the rollout of a rebranded 'betPARX' app in mid-March. Available in Pennsylvania and New Jersey, the app leverages Playtech's IMS platform to power the back-end of its sports betting and igaming products.
18) Resorts Digital (12)
A longstanding igaming operator in its home state of New Jersey, Resorts Digital made the strategic decision in early 2022 to pivot away from online sports betting after struggling to gain traction in the hyper-competitive market. It formally shuttered its online sportsbook in February while announcing it was in advanced discussions with a "major global sports betting company" to assume the vacated skin on its sports betting license, which includes DraftKings and Fox Bet.
Prior to the announcement, Resorts Digital had provided indicators it was doubling down on igaming. In August, it struck an agreement with turnkey supplier EveryMatrix to expand its catalog of casino content. It then reached a multi-state deal with Digital Gaming Corporation in January to add the software provider's full suite of online slot titles to its product offering.
The partnerships have Resorts Digital well positioned to further close the gap on Golden Nugget and Borgata — the only operators it trails in New Jersey.
19) Betfred USA Sports (NEW)
Another new entry this year is Betfred USA Sports, a subsidiary of online and retail bookmaking business Betfred Group, established in 1967 in the north of England by brothers Fred and Peter Done. Today, the firm is a licensed operator in Arizona, Iowa, Pennsylvania, Louisiana, Washington, and Colorado, while regulatory approval is in the pipeline in Nevada and Virginia.
Furthermore, Betfred has enhanced its brand presence in the US after inking sportsbook sponsorship deals with the Denver Broncos (NFL), and Colorado Rockies (MLB). So too has its smattering of retail sportsbooks in various states. Although Fred Done has established a formidable retail empire in the UK, the digital arm hasn't always managed to match the impact, innovative features, and popularity of rival online products. Will the US be different when it comes to mobile? Well, Betfred could be one to keep an eye on after flying under the radar, especially as one judge's scores had this new entrant significantly higher than 19th place. A move, or perhaps even a leap, up next year's rankings seems a solid bet.
20) Circa (NEW)
Circa may be best known for its glistening downtown Las Vegas property and larger-than-life retail sportsbook, but it's also made significant strides on the digital side over the past year. Already live in Nevada and Colorado, Circa launched its mobile app in Iowa in October through a partnership with Wild Rose Casino & Resort.
The high-volume, low-margin operator has deals with both Stadium Technology Group and IGT to power its back-end but has indicated it may opt to bring its tech in-house as it continues to expand across the US.
Circa has also dedicated special attention to in-play betting in the congested Colorado market. Through a partnership with Nevada-based odds provider DeckPrism Sports, Circa has been able to maintain its points of difference — namely high limits and no bet rejections, two areas in which its competitors have struggled — without drastically compromising its bottom line, a rarity in the space today.
Ones to watch
Tipico
Tipico's second consecutive year as a US Power Rankings 'ones to watch' but, unlike 2021, Tipico has built on its prior entry into the US with some impressive next steps. Highlights include a multi-state market-access deal with Caesars and an exclusive partnership with USA Today. The Germany-centric operator has also expanded its New Jersey footprint with a technology hub in Colorado, a clear indication that its foray into the US will be a long-lasting one.
Fanatics
If the US Power Rankings were based on intent to enter sports betting alone, Fanatics would be a shoo-in for top spot, with the past 12 months seeing an intense period of speculation about the sports merchandise giant's ambitions. Fanatics submitted a bid to acquire a New York sports betting license (a bid which ultimately failed) and followed this up by submitting a patent application for online casino and sports betting with the US Patent & Trademark office in October 2021. As reports that it has held M&A-led discussions with a number of operators continue to surface, it can't be long before Fanatics makes its debut.
Prophet Exchange
Betting exchanges have had a tumultuous history in the US, as anyone familiar with Betfair's horseracing exchange in New Jersey will tell you, but Prophet Exchange seems determined to be the one that cracks the market. Key hires in operational areas were made in 2021, with high-profile funding from Lloyd Danzig's Sharp Alpha fund and prospective launches in New Jersey, Indiana, Colorado, and Iowa mean we could be seeing a lot more of Prophet Exchange during 2022 and beyond.
PlayUp
PlayUp's 2021 can be described as a game of two halves (or indeed four quarters), with the early parts of 2021 being positive and the latter parts less so. PlayUp USA launched in New Jersey and Colorado, agreeing market-access deals in Pennsylvania and Iowa, however, an aborted $450m takeover by cryptocurrency firm FTX triggered a bitter war of words with its now ex-CEO Dr Laila Mintas. Monmouth Park boss Dennis Drazin was made chairman in December.
Delaware North
Delaware North's foray into sports betting in 2019 resulted in the launch of BetLucky in West Virginia. However, the product, developed in partnership with software provider Miomni, was pulled after a few months as a complicated legal dispute over the technology surfaced. The privately held global hospitality group subsequently launched the Betly sportsbook app running on IGT's platform in the Mountain State, along with a retail book in Arkansas. Delaware North is being tipped as a dark horse as the sports betting battle really hots up.
Carousel Group
The major development for Carousel Group in the last 12 months was the deal struck with lifestyle brand Maxim and the rollout of MaximBet. Initially released in Colorado in September 2021, the sportsbook, which runs on Kambi's platform and uses White Hat Gaming's PAM, will soon be live in a further five states: Indiana, Iowa, New Jersey, Ohio, and Pennsylvania. User acquisition is supported by MaximBet Play, a standalone free-to-play predictor app from Splash Tech where "epic prizes" are up for grabs.
888 Holdings
Bally's
bet365
Betfred
BetMGM
Caesars
Carousel Group
Circa Sports
Delaware North
DraftKings
EGR
EGR US Power Rankings
EGR US Power Rankings 2022
Fanatics
Flutter Entertainment
Golden Nugget Online Gaming
Hard Rock Digital
Kindred Group
Mohegan Sun
Parx
Penn National Gaming
PlayUp
PointsBet
Prophet Exchange
Resorts Digital
Rush Street Interactive
Super Group
Tipico
Unibet
Wynn Interactive