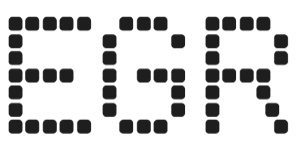 Federal reserve: PXP Financial on the challenges of cracking the US payments market
EGR North America chats to PXP Financial CEO Kamran Hedjri about the firm's drive into the US and the lessons that all European payment providers should learn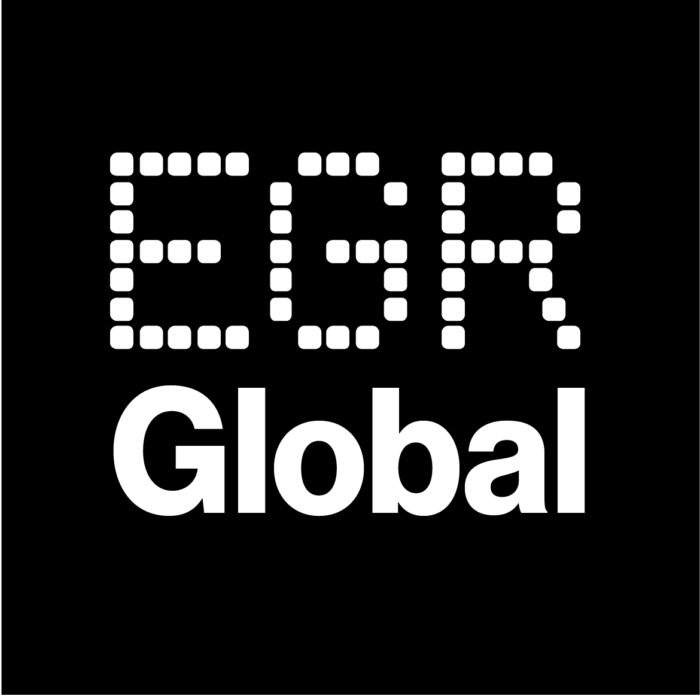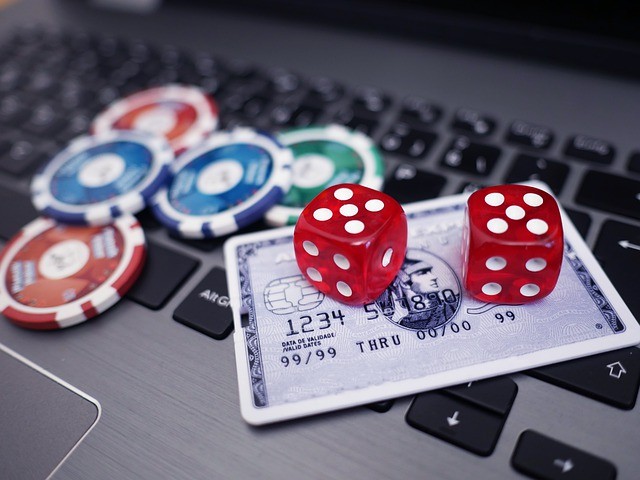 The explosion and expansion of the US sports betting and igaming ecosystem has led to a substrata of suppliers, payment providers, and other companies working with some of the biggest names in the sector in the US. As European operators have turned their gaze increasingly westward, so has the payments industry, seeking to utilize their extensive experience to steal a march on US native payments providers. One such payment provider with a strong footprint in the US market is PXP Financial, led by CEO Kamran Hedjri. Below, he details the firm's journey in the US and outlines the challenges for operators looking to make the jump stateside.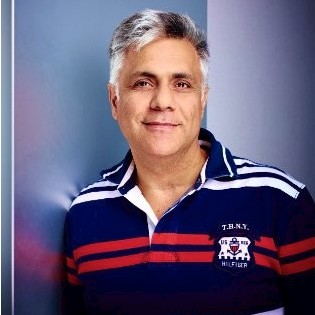 EGR North America (EGR NA): Can you tell me a little more about the history of the business in the US?
Kamran Hedjri (KH): We have been in this space since 2013. We've been in New Jersey, and we've been processing for merchants for a while now. However, our activities really kicked up a notch in 2019-20 because everyone started to regulate, and business started to pick up. We really went for it in 2020. We started to onboard merchants, increased our payment options and went from one state to another, ending up in 12 states. In doing so we experienced friction and difficulties we had to overcome.
EGR NA: What are the biggest differences in the payments market in the US compared to Europe?
KH: One of the things that is very different here, of course you have a certification process which is similar, but you are required to have a certificate every time a payment option is added. It prolongs the whole process in that you need to make sure that this is completed before you can move on. That was one of the friction points. In Europe it's a bit more streamlined because they've been doing it for so many years, and the fact they have done so makes it simpler. Secondly, there's different regulators across states, each one has got their own definition of what they need and what they don't need. One might say, 'Oh, you need a test environment' or 'You need a specific environment' and then you go to live production. In this environment, you've got a lot of different setups and that creates additional complexity in how we roll out a solution and onboard a merchant, especially when they have a specific regulator, rollout plan, schedule etc. It's not like in Europe where you can put it online with little problems because it's been going on for so many years. There's specific regulators and rollout plans in different jurisdictions.
Some of the regulators are easier to deal with, while some of them are more specific. In addressing this, we need to adapt our offering accordingly. They'll say things like, 'You can only roll out on a Saturday or Sunday,' so we need to adapt the rollout day to be a Saturday or a Sunday and obviously the gaming operators don't want to lose one second, never mind waiting another day. They just want to do it as soon as they are allowed to do it.
It's a rapidly moving market and everyone is super intensive. They all try to come up with different solutions and different upgrades to the API, so we've got to keep up with that. This also inevitably creates friction because the merchants will ask you, 'I want the latest API of that payment provider'. This creates friction because you can't always deliver that and they need to wait until the next update.
They want to have the latest solution, whereas in Europe it's a little bit more laid back. You go live but you don't push your provider again to have the latest payment processing software. The main friction is the regulator but this is for all good reasons. They need to have that approval process in place and if the process is running to the regulator's timelines, then it's out of the operators' hands. They'll get round to it when they get round to it, not when you need it, so there's a little friction in that area. That was our main challenge, although it's not under our control. We had to make it as predictable as possible by being proactive, anticipating things, and planning ahead. Touch wood, up to now it has worked right, but let's see what happens in the future with the regulators. It has been always a sort of a race against the time, but we've managed to do things in time for merchants to be ready at the time they wanted us to be there.
EGR NA: Without naming names, which are the most challenging regulators and what is it about them which makes them so?
KH: Without going into too much detail, a lot of them come in with new regulation, while some just come in and don't want to reinvent the wheel. Instead, they are looking at the best practices on the market and adopting them. However, a lot of the time regulators looking to adopt new regulations underestimate the amount of work that is required and that creates the backlog. That's something that has been our experience to some extent with the regulators in that they do use the best practices, but at the same time they do try to differentiate themselves. In one state they don't want credit, in another they don't want pre-paid cards.
As a gaming provider and supplier to that sector, you need to be actively providing all those five differentiations in each of those states, because if you've got an operator that has operations in multiple states, you need to have a system that can respond to those requirements in all these different states.
A lot of them have looked to the well-established states like New Jersey. It's been a good market, it has done well, so they use a lot of that. They also look towards Europe. It's well-regulated in the European environment, so they look at what are the best practices there. In doing so, they started to build up differences between each of those states, sometimes a lot more than the other ones. Principally as a gateway, you need to go into each of those states and make sure that you can offer your services to the gaming operators, and make sure that they are happy with you and provide you with the right certification.
EGR NA: Historically US banks haven't been very welcoming to the payments provider industry, how has your relationship with the banks changed over your time in the US?
KH: I think it's changing, and they are understanding that the market has changed and has moved on, but there is a big difference. In Europe, there is a sort of element of understanding, they know all the stuff, they've been dealing with it. Over here [in the US] for the banks it's new, gaming is very high risk, and we need to do proper due diligence. So, the level of scrutiny that goes through this and the timeline involved in doing this due diligence is longer by design. It just takes longer than you would expect it to take, and it's to do with the fact that they are still learning and finding their trust with the gambling community at a regulatory level. Historically, it was always bad but now it's regulated, the banks are getting more and more exposure and they are gradually getting wise to this. The banks will and are learning. For example, banks that issue credit cards, historically we've seen a lot of rejections and refusals of card transactions not only in respect of gambling but in other sectors, but that's also getting better. Historically we had a very low approval rate compared to Europe but month by month we're seeing that rate improve as more and more issuers see the market and become more accustomed to it. Obviously, the other friction is that it's also new. If the market is new, the merchant is new, and the state is new, then it interests the fraudsters because they want to test it. They want to see what they can do and what they can't do, and how can they hit the merchants. That creates a sort of friction because the banks need to ensure their environment remains safe and that they are not hit by fraudsters, something which takes time to achieve.
EGR NA: When you speak to your operator partners, what are they saying in terms of their biggest friction points?
KH: Conversion is always an issue. It costs a lot of money to get the customer online and you don't want to lose them because you spent all that marketing money to get them online. You want to give them the best experience and what is the best experience: when the payment is as invisible as much as possible. They don't feel it, they don't see it, the flow is seamless, that's the best way in achieving the conversion of players. However, there are some obstacles. The banks have a very sceptical outlook when it comes to transactions, as well as the payment providers, although they are getting better at it, conversion is a big friction point.
One thing to consider during the customer onboarding is the KYC process. How do you KYC a customer? This is not specifically our area of work, because we don't do that part of the journey, that's between the customer and the operator itself. However, that would also be something in which Europe has made big moves, the right moves, and really established themselves as leaders. Although there are a lot of good solutions on the market in the US already which is good. I think that's another point of friction in the customer lifecycle: getting them in, registering them, getting them to play, paying out, and dealing with their account closure rights. For me the whole process needs to be a bit stricter.
EGR NA: How do you expect things to change in the next couple of years with states becoming more mature in terms of regulations and as the industry becomes more established?
KH: Inevitably as the market matures, the regulatory framework becomes easier to adapt to, more streamlined, and has that predictability in that you know what you must do and when and that will only occur when things become more mainstream. I think the banks will be more open, there will be more options on the payment side on the market, the friction on transactions will go away, and the conversions will be similar or comparable to the European market. The relationship in terms of the whole community will get a little better. There will be more trust, more understanding, and more and more options on the market. This can only be a good thing, as we've seen in Europe in terms of innovative solutions coming into the market, with that innovation providing stability and predictability.