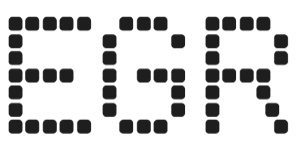 Keeping in tip-top shape: Tipico's plans to buck the European operator trend in the US
Tipico US SVP of business development and strategy Stephen Krombolz shares his insights on the Malta-headquartered operator's expansion into the US market, including the nuances between American and European bettors and having the edge through in-house technology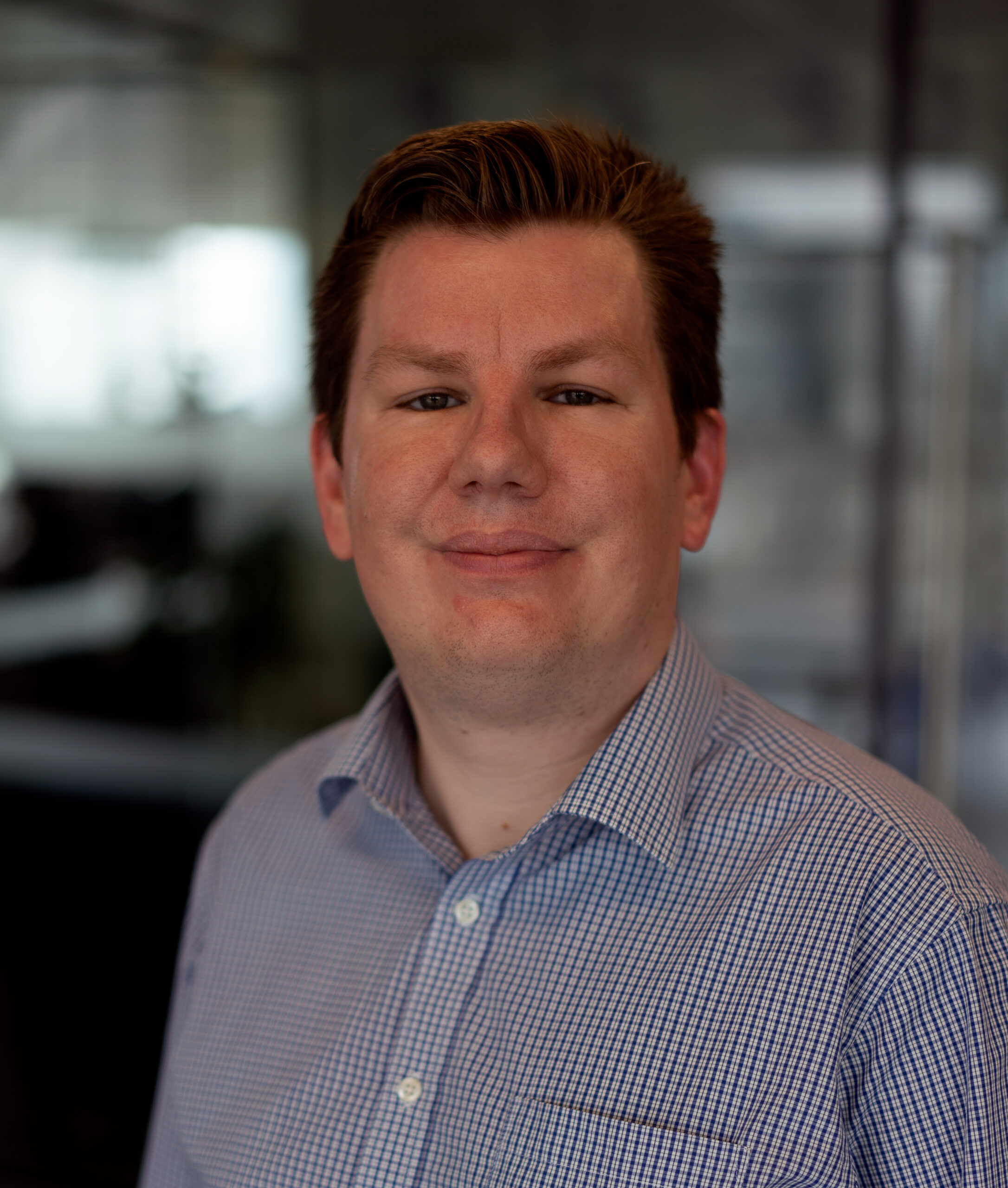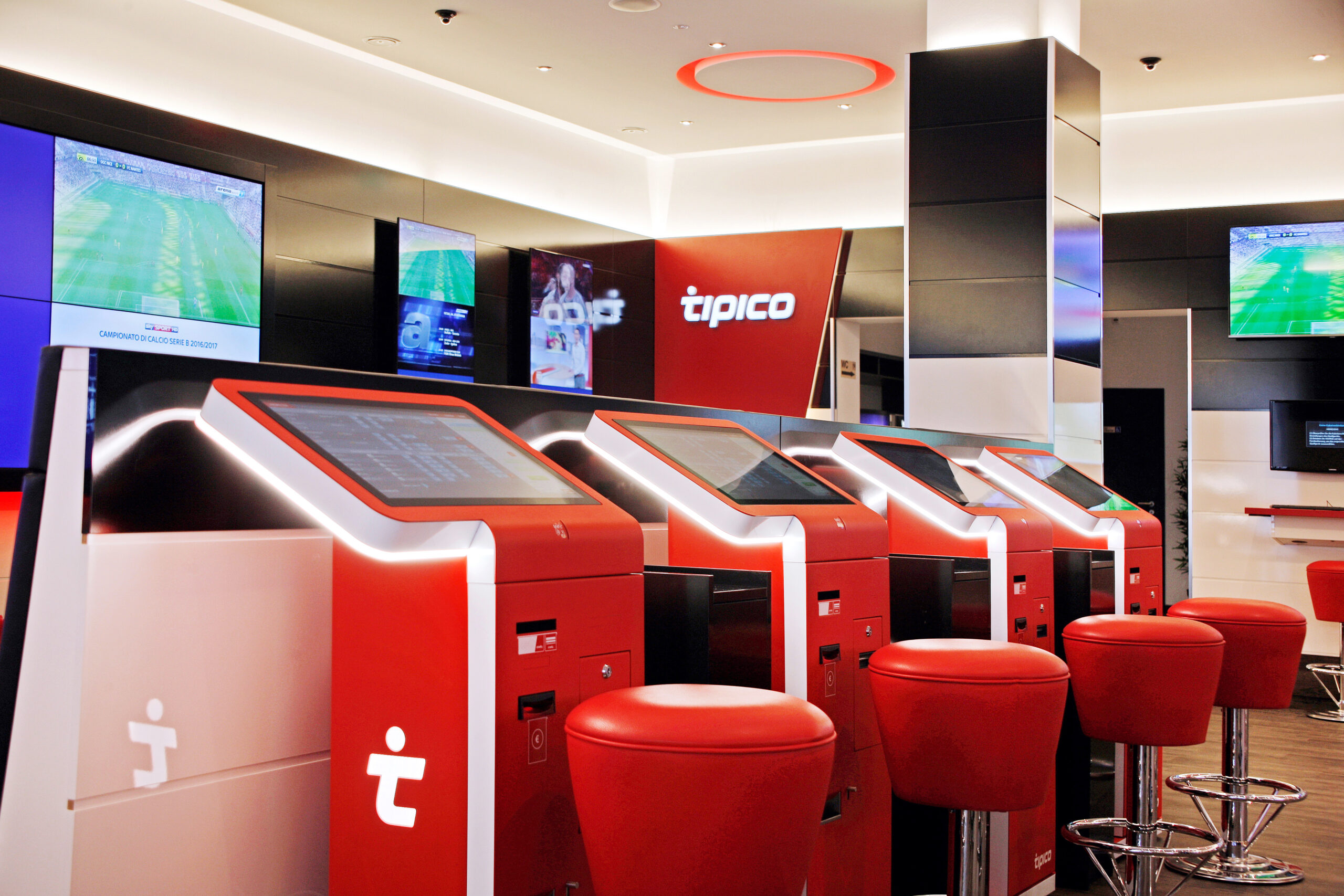 The legalization of sports betting and igaming across the US has seen its fair share of winners and losers, and those on the losing end of that statement have tended to be operators with European roots. While FanDuel, DraftKings, and BetMGM have dominated the market, brands like Betsson, Kindred, and 888 have stuttered in the US, making small progress against the main heavyweights.
Just as FanDuel dominates the US market, Malta-based Tipico dominated the German market for decades before setting its sights, like so many, on gaining a foothold in the US, beginning in December 2020 in New Jersey. Tipico US SVP of business development and strategy Stephen Krombolz walks us through the highs and lows of the operator's stateside push.
EGR North America (EGR NA): It's been almost three years since Tipico began its expansion in the US. Are you happy with the progress so far?
Stephen Krombolz (SK): I think the market has changed significantly from how people had predicted it would play out. A lot of that is the macroeconomic environment and the things we've experienced along the way. We started right around the time of the Covid-19 pandemic, which was a challenge. I am proud of what we've accomplished to date.
There's a lot more we would liked to have done, but there are certain parameters you have to deal with when you're building a business that limits the pace at which you can scale, such as not using suppliers and developing your own platform in-house. We've been able to do some things which have been pretty amazing, especially in Ohio, but there's a lot of work still to be done.
EGR NA: What is Tipico's overall strat-egy? Is it to generate market share or be present in as many states as possible?
SK: When we looked at how to enter the US, we made the decision to build 100% proprietary in-house technology that's all 'greenfield' new code. So, no legacy, no technical debt, no borrowed code from the German platform. It's all new.
As you can imagine, that takes time, resources, and money, so our approach was a little bit slower than others. But that was really by design because we were still building out the platform. We got it to a point where it was at MVP [minimum viable product] stage, then we could launch in New Jersey and have that stamp of approval to know we can operate in maybe the most highly regulated market in the US, and from there, we expanded to Colorado.
It was a measured rollout by design. We didn't sign a whole lot of market-access deals. We signed a foundational group of states that we could build a business on and test the whole thesis that we were building around proprietary operations, technology, in-house risk management, trading, everything.
We can test this and learn along the way because, as we all have realized, you're not going to be able, as a challenger brand, to stand at the level of the larger operators, so you have to figure out a different way to enter the market. We took a measured approach across New Jersey and Colorado before heading to Ohio, our debut first-mover state.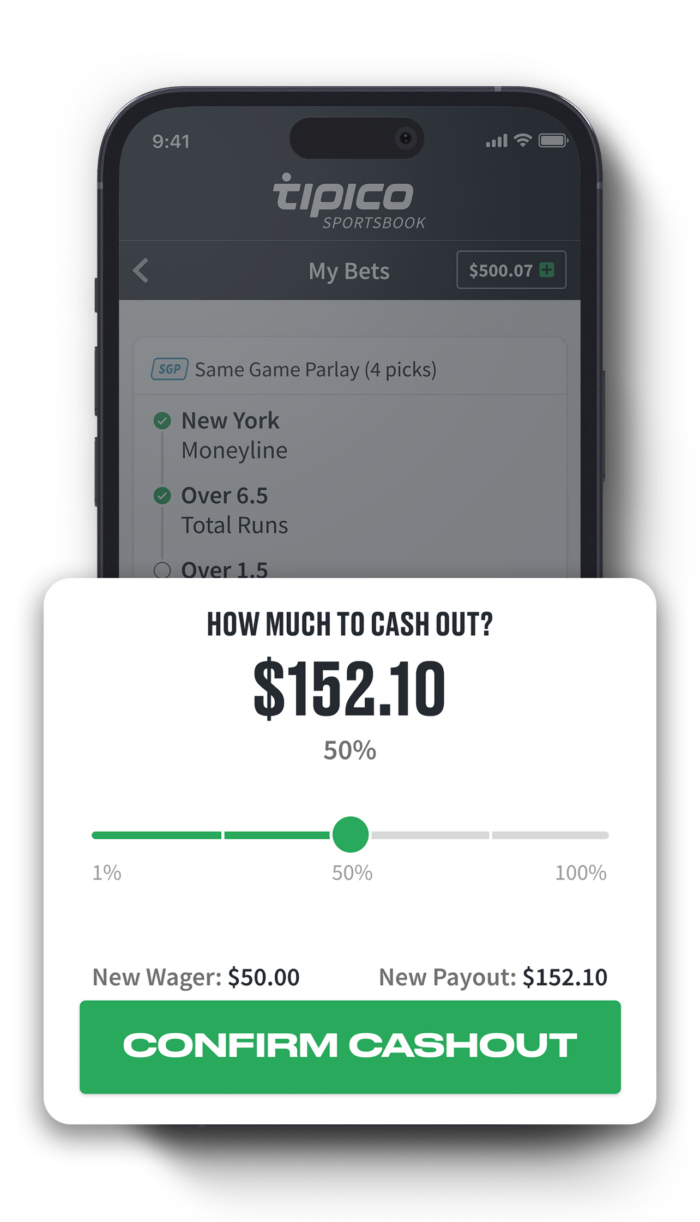 EGR NA: How would you say Ohio has progressed to date?
SK: Ohio was the first time we decided to really go hard and try to capture market share. Prior to that, it was not a market share game. We were not trying to go into New Jersey and capture north of 5% market share. Once we looked at Ohio, we put together a program and an approach that we thought would give us a good foundation in the state to build and grow a profitable business.
In hindsight, it actually worked pretty well because signing access deals to 10-15 states in the early days was extremely expensive. That's a large burden you place on your business because access costs money, regardless of whether you are live or not, as there's usually a minimum revenue guarantee to consider. Today, that has all changed. You can stand to save significant money over where it used to be, but that's the way we looked at it when we were rolling out.
EGR NA: We've seen European operators struggle in the US due to their brands not resonating as well as local names. Is that a fair assessment?
SK: I don't think it matters whether it's a European or US brand. I think European operators underestimated, to some degree, the value of the DFS databases, except Flutter because they acquired FanDuel. I come from a fantasy sports background. I ran a DFS business [FantasyDraft] for seven years prior to joining Tipico, and brands like FanDuel and DraftKings spent billions building their brands before sports betting launched.
They had significant databases and brand awareness prior to everything coming online. I think the challenge is more of a brand-related one and how you compete to gain market share and brand awareness, understanding that you can't spend as much as they're going to spend. That goes for the largest European operators in the world coming to the US. Our business in Germany is significant.
We fly under the radar, especially for those in the US gaming market, but it's a very large cash-generating business. We have the firepower to do some things in the US, but we're still not going to be at the level of spend of the FanDuels and DraftKings of this world.
There was a degree of underestimation from European operators on the ease of grabbing market share, but you're going to see the same issues faced by anybody that starts in the US — whether it's established European operators or startups like Betr. It's challenging. Barstool Sports, owned by PENN Entertainment, has significant brand awareness among a certain subset of users but it still remains to be seen whether that's going to be leveraged well enough to grab significant market share at a cost that's going to provide adequate return to the parent company.
EGR NA: How has having a dedicated technology hub in Colorado helped the development of the Tipico app?
SK: You'll hear it all the time that sportsbooks are somewhat of a commodity today, and it's a promotional-driven market. That's true to some extent. They're definitely promotionally driven — more so even for challenger brands because you have to drive player activity, spend more on promotions, and if you don't control your tech's destiny long term, it's going to be impossible to compete.
It's difficult and time consuming to build a sportsbook and a casino, and more importantly the PAM [player account management], as well as supporting systems that feed into the PAM like bonus engines, marketing, tech stacks, etc. If you're not controlling that as the market evolves, you're not going to keep up. If you want to be a significant player, you need to be agile, able to identify USPs, and develop them quickly to differentiate your product long term.
Even at the base level, you have to have an incredible product to keep customers, and we've seen that already. I won't name the companies but there are many examples already of massive spend that was for nothing because the customers leave. If you don't have a good product and you're spending a lot of money, it's really a waste because no one's going to stay.
Another thing underestimated by European operators is the difference in approach for a US consumer compared to a European player. US consumers grew up on fantasy and everything is player driven. We all love our home team, but we also follow many players and we watch inconsequential games because we have guys in our DFS lineup.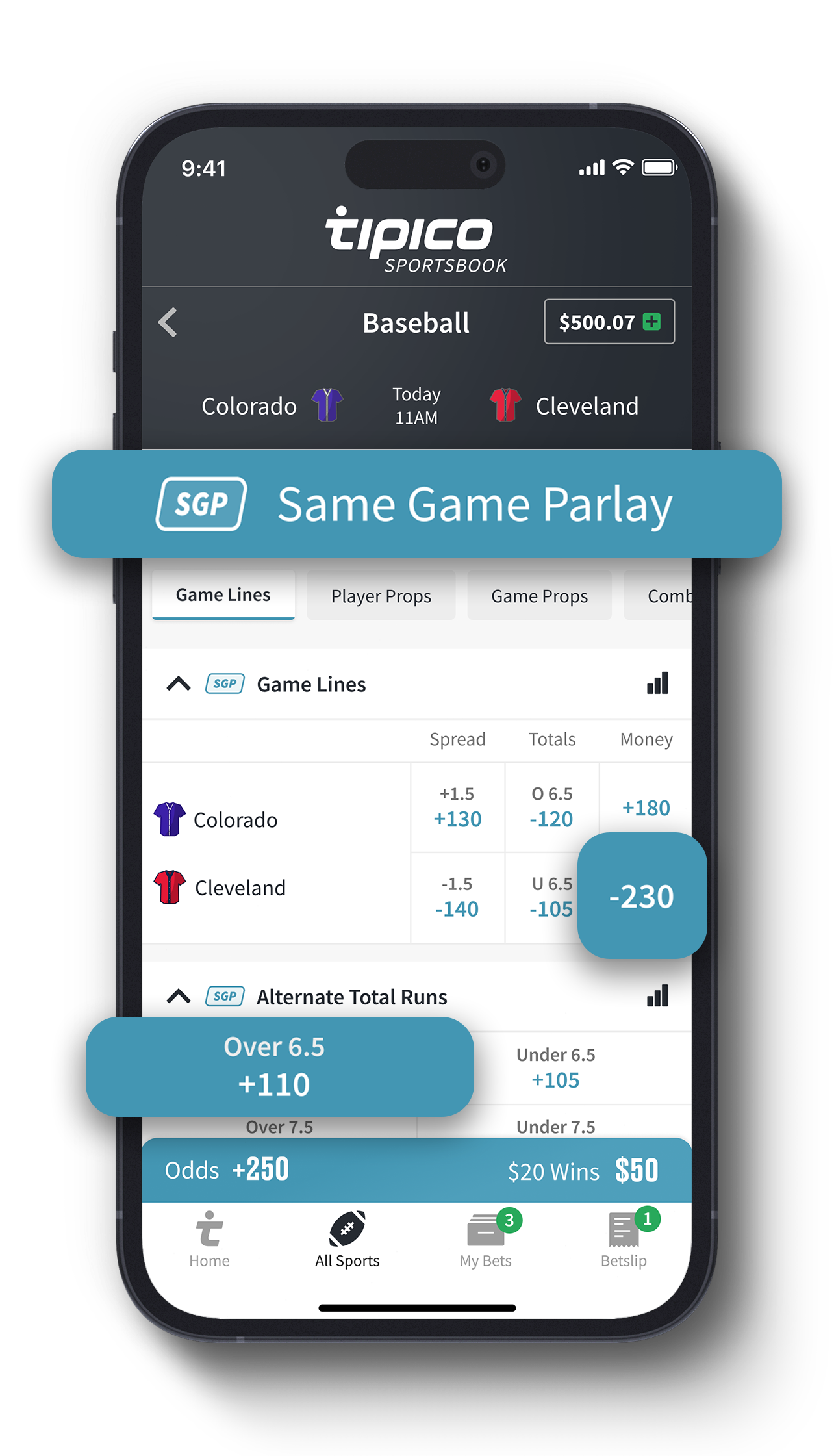 FanDuel did an incredible job identifying that right away, responding, and having robust same game parlay markets, so if you can't add that to your platform quickly today, that's entry-level stuff. You need to have that offering and your app needs to be quick. It needs to take every payment method, work well in different geolocations, and can't have any errors. In the US, we're used to using every app.
They're all quick, they all work, they are fast, etc. It is difficult to pivot on, be nimble, move fast on, and really try to identify key selling points down the road if you don't control your tech. That's why we've invested what we have in terms of time, money, and energy into building our own platform.
EGR NA: Can you explain Tipico's approach to marketing in the US?
SK: When you're fighting against large nationwide brands you have to be nimbler, so we've taken what we call a 'hyperlocal' approach. We're trying to be the market hero, being really hyperlocal to what the customers in that market are interested in. As an example, in Ohio we have a local market manager who's got a team that carries out a lot of on-site activation with our market-access partners, the Columbus Crew. So, we have activation teams at the stadium. Every week, we have a 'Tipico tailgate' and Tipico lounge with a Tipico beer garden, etc.
We've partnered with all the top local breweries around Columbus and struck up deals with local concert venues to have assets to share with our VIPs, so it's really been a hyperlocal approach to tap into the interests of the people in those markets.
Everything is being geared towards the Ohio teams. We think that's a differentiator and a space we can compete in because the economies of scale for the larger operators are that you can spend efficiently nationwide once you hit a certain threshold of states, but you can't really tailor the messaging as much to each individual market when you are doing that. We are attacking that space and we've done so with pretty good results thus far.
EGR NA: What learnings from Tipico's wider European operations have you transplanted to the US?
SK: The hyperlocal approach is something we've borrowed from our German parent company. Depending on what you read, even the EGR Power Rankings, we've been the sixth-largest gaming operator in the world and the second-largest privately held business behind bet365. However, unlike some of the other large companies, we've focused on a single market primarily, which is Germany and to some extent in Austria, and really looked at becoming the local hero, owning what is a big market and embracing sports as a means of capturing outsized market share.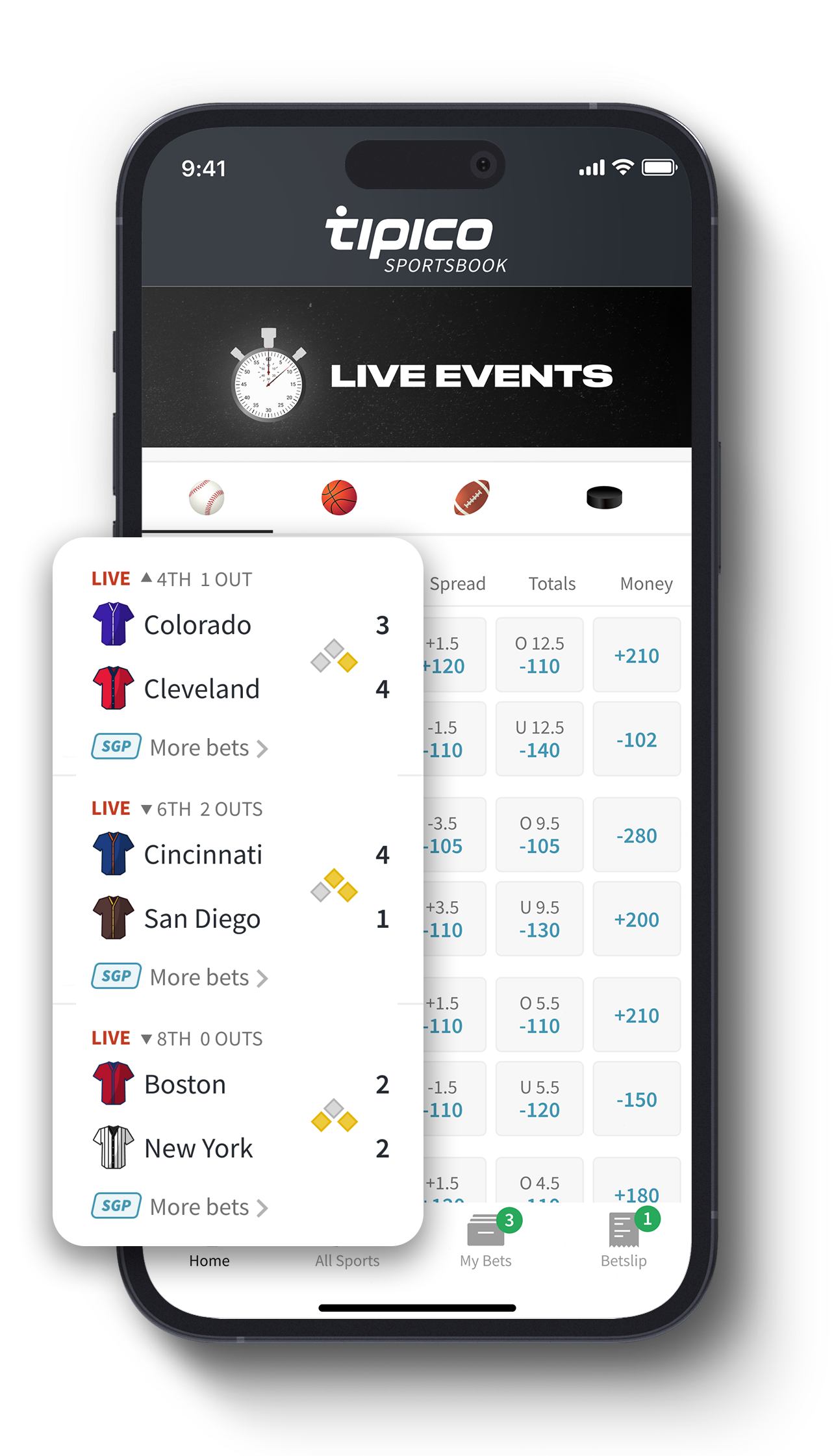 In Germany, we've been the top-level partner of the Bundesliga forever, plus Bayern Munich's former player Oliver Kahn, the top goalie in the history of Germany, was our brand ambassador for years. If you look at that, we've taken some of that DNA and brought it to the US. In addition to our approach to technology and taking a lot of the learnings from a company that has a five-million-strong user database, bringing that to the US and understanding points of support. That's what drove us to take the approach we have taken in New Jersey and Colorado. We're also in Iowa, with Indiana coming soon.
EGR NA: Tipico has been conspicuously absent from several major state launches over the past 12-24 months. What's your stance on expanding into new states?
SK: We're interested in new first-mover states, so not interested today in focusing our dollars on states that are already live outside of Indiana, which is on the roadmap to launch soon. I will caveat that by saying that Michigan would be interesting as it is the only state truly blocked, in that there is no more market access. If igaming comes online in Illinois, it could be interesting, but it's a difficult market to enter into late.
North Carolina could also be interesting. It's essentially a direct licensing market but there'll be preference for retail books and sports franchises. We're interested, as is everybody, in Texas and California, which could be at least two years away from now. So, our key focus will be on first-mover states, or states where we believe there's going to be some progress on igaming legalization.
EGR NA: Tipico has been in the New Jersey market for years but its overall share of the market is quite low. Why is the firm not making progress or is it just a very competitive market?
SK: It's a difficult market as it takes time to identify the right type of player that you want to keep. When you are a late arrival to any market, you find a lot of the players you don't necessarily want to keep on your book will find you right away, so you have to, over time, find the right kind of player, acquire them, and then retain them.
We've got a critical mass of players in New Jersey, a core group that has been playing with us for some time both on sports and casino. We're growing our sports betting slowly and growing igaming alongside of it.
When we have that at the level we want, we'll choose to pull back on spend. You must be careful with your dollars and spend them in the right places. You always hear about customer acquisition, which is important because you can't have a business without customers, but more important is to retain them.
Anyone can go out and spend a billion dollars to acquire a bunch of customers but if you don't keep them it's lost. I wouldn't say we're not growing in New Jersey, but it's a small market share and as we start to roll out and put the gas back on igaming, I think you'll see the presence lifted a little bit more.
EGR NA: What are Tipico's priorities in the US over the next five years?
SK: Our priorities are to continue to gain market share methodically and in a way we know is going to be profitable long term. At the end of the day, we're an investor-funded company and we have to show a return on that investment, which means making profits. We've got a good foundation in place. We're eighth place in market share in Ohio currently, just shy of 2%, and if we can continue to grow that in a responsible way over time to get it to a critical mass, we're going to have a good path forward.
We're going to be focused on fundamentals and having a best-in-class product. We're not happy being a tier-one product among the best. We want to be the best. I think that's going to be a key component. And then just focused on growing the business, nurturing our customers, and going into this next NFL season with our foot hard on the gas. From there, it's about expanding to the larger states like North Carolina that are coming online.