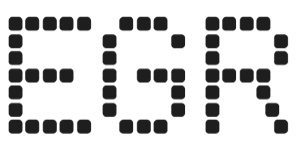 PNG CEO on rewriting the bettor/sportsbook relationship and Dave Portnoy's gambling tweets
Jay Snowden speaks candidly on leveraging Barstool Sports fans' loyalty and why Dave Portnoy's gambling messaging is being misconstrued

In the second half of this two-part interview with Penn National Gaming CEO Jay Snowden the chief exec breaks down Barstool Sportsbook's early performance in Michigan and the key customer acquisition channels for the operator.
Snowden also speaks candidly on his plans for rewriting the traditional bettor/sportsbook relationship, PNG's move into influencer marketing, and why Barstool Sports founder Dave Portnoy's gambling messaging is being misconstrued as irresponsible.
EGR NA: As you were relatively late launching the Barstool Sportsbook brand, how important was it for you to move into Michigan early on?
JS: Given we've had a late start on most of our competitors, most of the states we're going to be going live in have been live for as long as over two years in the case of New Jersey. When you're launching a year or two years after the competition it's obviously a lot more difficult to come in and steal share.
One of the good things about our approach is that we believe, given our partnership and investment with Barstool Sports, that we are going to steal some share in all these markets.
But because the audience is so loyal and many of them are waiting for us to launch, we really are focused more on growing the market than stealing share.
We've seen that in Pennsylvania. We launched in September 2020 and we've been number three in the market since the day we launched. It looks by all accounts as though we really grew the market.
And over 70% of our handle and revenue appears to have been incremental to the marketplace. We're very proud of that and I think the reason why Michigan was so important for us is that it's one of the few states for now that we were going to be able to be at the starting line at the same time as all the other competitors.
I think we showed in a state where it's more of a level-playing field just how significant of a player we can be from an overall market share perspective both in handle, revenue, DAU, and any sort of metric you look at.
I wasn't surprised to see our performance. We were expecting to have a strong performance, but the one thing that I was a bit surprised by is that 96% of the handle in Michigan for that first month was between four operators: FanDuel, Barstool, DraftKings, and BetMGM.
That surprised me because we had 10 other competitors there with us. And I think maybe that could serve as a bit of a proxy for what most of these markets might look like in two or three years when they're more mature.
I think you should expect to see meaningful market share, certainly from those four operators. And then every market might have a nuance where somebody else launched first or whatever it may be.
EGR NA: BetMGM said it had offered pre-launch registration for their apps in Michigan and that could have aided performance. Did you do the same?
JS: We did not. Our approach was different. When the Barstool content creators get the audience excited, they don't want [the product launch] to be so far out that it feels like a teaser and people download the app just to find out they can't bet for another couple of weeks.
It's a very fanatical audience and so our approach was a bit different to BetMGM.
EGR NA: Barstool fans are unique to other recreational bettors in their loyalty to the brand. How do you think their perception of the brand, and their loyalty to it, will change over time as they realize that the sportsbook is, ultimately, always going to win?
JS: It's a great question and we talk about this a lot. I just had dinner with Erika Nardini, the CEO of Barstool, Dave Portnoy and Dan Katz, who are the two that are really the big sports betting personalities behind the brands.
And the way that we talk about the future of sports betting is how do we really redefine what the activity of sports betting is? And how do we make it more entertaining, experiential, and rewarding for the loyal [Barstool] audience?
The way we think about doing that is by coming up with really unique promotions, and having those promotions developed by the big personalities and content creators behind Barstool.
One of the things we've already been able to do is put bespoke betting options together and, if you win some of those bets, we send you free merchandise. If you were to visit any college campus around the country and talk to people in their 20s and early 30s, you would find that a good number of them would either talk to you about Barstool or they would be wearing Barstool merchandise.
So, there are things we can do within our app and I think that down the road there is going to be a lot more intense integration between Barstool's social media platform content and their video content into our sports betting application so it is a very seamless experience for the fan that might be following Dave or Dan on Twitter, Instagram, or Facebook.
They can then click one button that takes them right into the app and their betslip is populated because they want to partake in this promotion to win a jacket or a hat, or access to a golf tournament to play with them.
All these things we can do because our brand is really driven by the people behind it. There are a lot more options to create loyalty around events and activities, promotions and giveaways, versus our competitors where it might just be a giveaway for a jacket, but does the bettor really care about the jacket?
In our case they do because it's got the Barstool logo on it.
EGR NA: How much focus are you putting on acquiring players through the mychoice loyalty program versus other channels?
JS: Most of our energy and effort up to this point. It's still early because we've been live in Pennsylvania for six months, in Michigan for two, and most of our energy has been spent on conversion of the Barstool audience to sports betting as well as our mychoice audience to both sports betting and online casino because we're live in Pennsylvania and Michigan with both of those products.
Obviously, the mychoice database converts more easily to online casino and the Barstool audience converts more easily into online sports betting. In some cases, they do both but that's been the lion's share of our marketing focus and spend.
We are starting to test some more traditional marketing spend on search engine optimization and a little bit of TV and radio, but it's very light compared to everyone else in the marketplace because we really want to focus most of our efforts on the experience within the platforms and applications that we have, making sure we have the best UI and UX in the industry.
While most of our competitors are spending tens of millions of dollars on TV commercials, we're spending most of our energy and focus within the app and trying to improve the overall experience and the value proposition.
EGR NA: You are also starting to dabble in influencer marketing by bringing YouTube sensation Logan Paul on board, so how will that relationship look?
JS: One of the nice things about the relationship is that Barstool was born in the internet and they live in the internet, and so our partners there know who the social influencers are because that's the world they live in, and that's who they socialize with.
The Logan Paul relationship developed just from a friendship between him and Dave Portnoy. Paul has over 20 million social media followers and we've been doing quite a bit of integration between his audience and him.
Dave Portnoy and Dan Katz's favorite sport is American football and so during the football season that's where almost all their energy goes. But it's nice that we also have Logan Paul who has more of a boxing and mixed martial arts/UFC interest and following.
Barstool also has the number one hockey podcast and the number one golf podcast in the United States. So, we have quite a bit of diversification between sports. We can find influencers that hit a different genre, a different sport or a different age group and really serve to complement everything our friends at Barstool bring to the table.
EGR NA: Some have questioned whether Dave Portnoy's betting content is very responsible. What's your response and what is your general approach to responsible gambling at PNG?
JS: I have a bit of a different view. I think it's easy to take somebody to their exact word and not really offer up the context. I'm not ever minimizing responsible gaming measures; you'll find no company in the United States more serious about it than Penn.
I grew up in Las Vegas and my best friend in the world has a gambling problem, so you will find no one that takes it more seriously than Penn National Gaming. But Dave [Portnoy] is an entertainer and sometimes he's having fun and something [he says] can be taken out of context.
If you really look at the details of what we're doing, and how we're doing it, I would challenge any company in the US to stack up to us because of how much content we create around video and livestreaming.
Everything that Dave and Dan Katz post on their Twitter pages has responsible gaming messaging. Look at Dan Katz's profile on Twitter and you will see 1800-Gambler.
It's something we take more seriously, despite some of the rhetoric. Often, I think that comes from those that just don't like Barstool and are looking for something to pick apart.
But if you look at the actual activity and the actions behind what we put out, I think you'll find responsible gaming messaging done in a way that is more authentic and real than any other operator in the US.
I'm quite proud of what we've done so far and continue to do. If you do your research and stack up how many mentions [we make] and how often we do public service announcements, unpaid and not asked for by regulators, we just do them because they're the right thing to do, I don't think it's even close to others.
I think we are leaders in responsible gaming like we're leaders in many other aspects of sports betting and gambling.