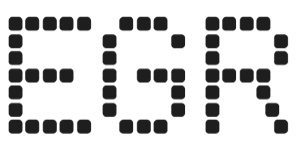 Power surge: Why Ontario could become North America's largest regulated online market
What makes the province one of the most hotly anticipated launches in North America to date?
Finally. That was the simple but cryptic message emblazoned in bold lettering across a jumbo- curved digital ad display in downtown Toronto by theScore in early February after the homegrown sports media giant received approval from the Alcohol and Gaming Commission of Ontario (AGCO) to launch online gambling. Beneath was: 04.04.2022. And underneath that esoteric date was theScore Bet logo. This date up in bright lights and surrounded by a neon-blue rectangle is when Ontario – for years a grey online market, along with the rest of the country – initiates an open online sports betting and gaming market, overseen by AGCO subsidiary iGaming Ontario. And so theScore, with its 4.2 million monthly average users on its sports information app, is looking to capitalize on the share of this captive audience living in Ontario.
"Our team at theScore has been hard at work preparing for this launch in their province for a long time," stated Jay Snowden, CEO of Penn National Gaming (PNG), which acquired theScore last year in a cash and stock deal worth $2bn, on PNG's recent Q4 2021 earnings call. He also said the focus right now, besides building its tech stack, was a "very successful launch in Ontario."
Ever since Bill C-218 paved the way for legalizing single-event sports betting in Canada, coupled with Ontario's plans to open its market to private operators, the province has been of huge interest for the industry. "We think the opportunity for Canadians to have a safe and legal alternative to the kind of gaming they're currently engaged with is super compelling," Scott Vanderwel, CEO of PointsBet Canada, tells EGR NA.
Australia-founded PointsBet is currently live in 10 online US states, yet Vanderwel, who was hired from Canadian telecoms firm Rogers Communications six months ago, stresses it was important for the company to establish a base and an executive team in Toronto. "PointsBet made a very important early decision to try not to service the Canadian market as an adjunct to other jurisdictions […] so since last summer we have been building the team and ensuring we have a bunch of capabilities to draw on like the global footprint of the company. There is a lot we are setting up here to make sure we serve Canadians locally, like customer service or the way we support Canadians with their monies in and monies out."
Another company looking to enter Ontario as a licensed operator is Kindred Group, which has installed Amanda Brewer as its country manager to oversee its Unibet brand. "I couldn't be prouder of Ontario for being on the cusp of launching North America's most open igaming market," she says.
For Brewer, a senior adviser to the Canadian Gaming Association, the fact Ontario will have regulated gaming and not just sports betting is a major plus. As is the environment there for launching operations. "The province is home to a strong digital technology sector, a highly skilled and multilingual workforce, strong capital markets, and a competitive tax climate – all key measures that make Ontario an attractive location."
Turning over a new leaf
With a population of almost 15 million, the province would be the fifth largest US state behind California, Texas, Florida, and New York. Ontario, which accounts for 40% of Canada's total population and 37% of national GDP, is also home to a solid roster of professional sports teams that compete in the major US leagues: Toronto Maple Leafs (NHL), Toronto Raptors (NBA), Toronto Blue Jays (MLB), and Toronto FC (MLS).
Ottawa, the country's capital, plays host to the Ottawa Senators (NHL) and Canadian Football League (CFL) side the Ottawa Redblacks. The port city of Hamilton on the western edge of Lake Ontario also boasts a CFL team (the Tiger-Cats). And although Canada has no NFL teams, the Buffalo Bills, Detroit Lions, and Cleveland Browns all play home games not far from the border.
"Take the Toronto Raptors," says Vanderwel. "They're the only basketball team that competes professionally in the NBA, so they become Canada's team. Similarly with the Blue Jays. The reality is Canadians have trained themselves to become fans of multiple sports. That's important if you think about how you assemble your product and how you tailor it to the Canadian audience." And given Canada's multicultural makeup, PointsBet Canada's boss says sports which barely register south of the border, such as curling or cricket, are popular with sections of the population.
Vanderwel adds: "While there's a lot of shared passions between Canadians and Americans, so you can take a North American approach on certain topics, it is not the case that the beliefs and associations of Canadians are a carbon copy of the US – everybody knows that hockey scores a lot higher than the US."
While a new study by the Fraser Institute suggests Ontario's GDP per capita in 2020 of $58,793 was $19,129 less than the average neighboring US state, Regulus Partners says Ontario's population can be compared to the US East Coast "in terms of socio-economic positioning and digital adoption."
So, how is the market likely to perform? Max Bichsel, VP of Gambling.com Group, offers his take: "If you compare the province of Ontario to the state of Michigan, which has about two-thirds the population and launched without any operators already in the market, the industry should hope to see Ontario generate $1bn online [sports betting and casino] gaming revenue in the first year of operation, with potential to double within three to five years."
Eilers & Krejcik Gaming (EKG) estimated in August 2021 that sports betting in Ontario could generate C$570m (£330m at today's exchange rate) in gross gaming revenue (GGR) throughout 2022, although this prediction was made when the market was expected to go live in late 2021. To put that into context, New Jersey sportsbooks generated GGR of $816m in 2021. Looking further ahead, the analyst firm suggests sports betting GGR in Ontario could reach C$904m in 2026. As for igaming, EKG previously forecast 2022 igaming GGR of C$813m, rising to C$1.3bn in 2026. New Jersey, which has had regulated digital gaming since 2013, achieved $1.37bn igaming GGR last year – 98% casino versus 2% poker.
"I feel like it's not going to be a scenario where Ontario creeps out of the gate; I think Ontario will bust out of the gate," asserts Benjie Cherniak, principal at Avenue H Capital and former managing director of sports betting information provider Don Best.
He adds: "Personally, I think Ontario is going to be gargantuan. It's going to be an absolutely massive market […] it has the potential to be the number two market in terms of live markets in North America after New York, until Texas, Florida, or California come on board."
Grey's anatomy
Ontario, and Canada for that matter, has long had a "robust and entrenched grey market", as Brewer describes it, with international operators flocking to cater to players there. Previously being forced to bet parlays – either a minimum of two or three selections – with the provincial lottery operators has hamstrung the state-run regulated market for years.
The Canadian Gaming Association has previously suggested that over $4bn is bet with offshore sites each year. A fraction of this sum – $500m – is gambled through legal means of provincial sports lotteries. Offshore operators offering single-event sports betting, packaged in industry-leading products with the full gamut of igaming options, put the likes of Ontario Lottery and Gaming (OLG) behind the eight ball. Offshore firms with their unfettered offerings have also been able to advertise to Canadians, albeit their .net websites.
Being able to offer single-event wagers from last August was clearly a boon for OLG and its FDJ-powered Proline+ sportsbook. "We're fairly confident we are acquiring customers from the grey market," David Pridmore of OLG told the Toronto Star in December. OLG, which achieved digital revenue of $295m (up 38% year-on-year) for fiscal year 2020-21, reported that Proline+ took more than C$1m in handle in the first five days of its launch last August. Single-game betting made up almost three-quarters of wagers. Ditching the parlay-only requirement has put Proline+ on a more equal footing to the C$1.2bn grey market, of which there are dozens of online brands serving Ontarians.
Google Trends data shows that bet365, Betway, bwin, 888, Bet99 – and that perennial thorn in the side of US regulators, Bodog/Bovada – are some of the most searched betting names among Canadian internet users in the past 90 days. For one of those brands, Betway, US' northern neighbor is a huge market. Parent company Super Group, which recently listed on the New York Stock Exchange, reported last April ahead of its reverse merger with a SPAC that 48% of its $1.1bn net gaming revenue (NGR) generated in 2020 by Betway and Spin, its multi-brand igaming offering, was derived from "the Americas". Regulus Partners said in a recent note that based on the fact Super Group grew its overall revenue by 36% in 2021, the company's 2021 NGR attributable to Canada is estimated to be C$500m. "This figure could be higher but is very unlikely to be lower, in our view," Regulus wrote. The analyst firm put the Ontario segment at C$200m in revenue for Super Group.
"Betway is exceptionally well established in Canada," says Cherniak. "My best guess is they'll get licensed in Ontario and, initially, they might be the biggest operator because they've got some significant market share from day one."
On other grey market protagonists, he says: "Bet365 has historically been pretty active in Canada and has pretty significant market share. It will be interesting to watch what they do. There was a time when bet365 did a whole lot of advertising in Canada sponsoring the CFL. And Bovada has always had a reasonable presence here."
Another online operator in Canada with aspirations of transitioning to the regulated Ontario market is gaming-led brand LeoVegas. The Stockholm-listed operator reported that Canada accounted for 13% of group revenue in January 2022 and has applied for Ontario licenses for LeoVegas and Royal Panda. Its association with Swedish ice-hockey legend and former Maple Leafs captain Mats Sundin as ambassador and partner for free-to-play site LeoVegas.net in Canada has helped with brand awareness.
CEO Gustaf Hagman comments: "We are, according to our intel, the third largest casino operator […] we have clearly made a footprint in Canada, and specifically in Ontario, so we are looking forward to the new legislation." Of course, Ontario is unlike any legal online gambling US state insomuch as regulators south of the border haven't rolled out the welcome mat for illegal US-facing bookmakers based in the Caribbean and Central America.
They remain shut out of the US yet continue to accept Americans who either don't have legal options in their state or prefer to stick with the black market route. Those operators already serving Canada will, if they receive the green light by the regulator, be able to flick a switch and tap into their existing player databases to try to prevent their customers road-testing the new competitors' websites and apps come April 4 . Some grey market firms will choose to continue to target Ontario without a license and avoid fees and gaming taxes, but fail to offer robust player protection measures and guarantee deposits are safe.
"It will be incumbent upon the regulator and operators to help users clearly distinguish safe and secure options," Bichsel argues.
Meanwhile, Vanderwel says: "Unlike some jurisdictions that are fully illegal and there's been enforcement to support the illegality of gaming, that's not really been the history of Ontario – or even Canada for that matter. While it's a new market legally, it's a market that has a certain maturity in terms of the players that are already on the ground."
He continues: "In time, that grey operation will move into legal regulated operations because there'll be an increasing level of restrictions that emerge over time on those grey operators as there's more of a legal market."
Welcome to the party
Besides existing operators in Canada, domestic brands will be entering the market: theScore Bet and NorthStar Gaming – born out of a 130-year-old news organisation – with its Kambi-powered sportsbook are aiming to make a splash.
Entain also announced the acquisition of Avid Gaming, the parent company of Sports Interaction and one of Canada's leading betting sites, for C$300m. The 25-year-old brand's gross revenue rose 40% in 2021 to C$76m, Entain said. The deal complements Entain's bwin and Party brands in the country, as well as its 50% JV in BetMGM when America's second-largest online operator is, as expected, licensed in Ontario. Entain is clearly looking to solidify its position as the US protagonists expand north.
US betting powerhouses FanDuel and DraftKings are sure to be formidable opposition, largely due to their brand recognition and the fact their DFS customer databases are stuffed with Canadians. DraftKings also scores highly on Google Trends for 'DraftKings' search queries in the past 12 months. Add in the likes of Rush Street Interactive (BetRivers), Caesars Sportsbook and a host of European operators already with a foothold stateside and it is shaping up to be one crowded space, where user acquisition expenditure for the new entrants could quickly spiral. This point isn't lost on Vanderwel: "We're not pretending that we're going to outspend the kind of marketing exuberance that has existed in some of the US states. We continue to be a prudent operator that's product-led and playing for the long term," he says.
Such is the opportunity in Ontario, a marketing blitz is already underway, which could lead to a backlash among audiences if they feel they are being bombarded with gambling messaging. The regulations do, however, put limitations on where consumers will encounter sign-up offers. "Offering bonuses or inducements anywhere but an operator's landing page or through direct customer marketing will be prohibited," says Kindred's Brewer. "This means you won't be driving in downtown Toronto or Ottawa and see billboards with bonus or sign-up offers."
This is a significant departure from the legal markets in the US. Just look at New York where Caesars Sportsbook took an early lead with its $300 sign-up bonus and up to $3,000 in a deposit match. Bichsel says: "Operators going from the US to Ontario will need to put a tourniquet on their generous, sometimes massive player bonuses and become savvy marketers focused on more targeted marketing channels and strategies."
He insists that operators will need to "find new avenues to distinguish themselves from competitors", with advertising being a "key lever". Those with limited budgets could struggle to achieve cut-through in the scramble.
Depending on who you talk to, the number of anticipated brands in Ontario varies quite considerably, although the regulator has disclosed that 30 applications have been submitted at the time of writing. Some think eventually 50, others say it could be up to 70. There are those who believe as many as 100 brands across sports betting and igaming is a real possibility. Affiliate BonusFinder estimates 70-100 licensees.
"The company with the best shot of taking the biggest market share would have to be Flutter," suggests Fintan Costello, MD of BonusFinder and former exec at Paddy Power and Google, when assessing the likeliest winner. "If they run a dual strategy of both PokerStars and FanDuel brands, I think they could do really well. However, competition will be fierce and it won't be easy."
Indeed, it seems unlikely that any operator could grab more than 20% of the market. Anything above 10% would be a solid achievement. PNG's Snowden told analysts he expects to take "no lower than double-digit market share from an online sports betting perspective".
On market dynamics, Costello says: "The US brands have imported a lot of tech and talent from Europe over the last number of years and the Europeans have been a bit smug about how good they think they are. This will be the first real collision of the two worlds – I think the gap between the two is much closer than people realise. The local firms will wrap themselves in the Canadian flag and also put up a really good fight, so we are in for a real Royal Rumble."
House rules
Operators looking to enter Ontario through legal channels are required to pay $100,000 a year per site. The gaming tax rate has not been confirmed but the consensus is that 20% on GGR is the probable outcome. This is considerably higher than the 6.75% on GGR in Nevada and Iowa, or the 8.4% Michigan applies. Yet when compared with Pennsylvania on 36% and New York on 51% for sports betting, 20% starts to look reasonable.
As a side note, Pennsylvania imposes a 52% GGR tax on online slots. Regarding 20% in Ontario for all forms of gambling, Costello says: "It's enough that it makes sense for the Ontario government, and it's low enough for it to actively encourage brands to get a license and play by the rules."
There is also no rule requiring mobile tethering in that customers have to sign-up and deposit at one of the province's casinos. Operators don't even need to partner with land-based properties and there is no limit on skins, unlike certain US states. LeoVegas' Hagman says the regulator has been going about it in the "proper way" by reaching out to operators to seek their opinions on regulation. Yet those with plans for poker, chiefly PokerStars, partypoker, and 888, will be disappointed that Ontario is set to be a ringfenced market.
While the regulator has revealed an inter-jurisdictional gaming compact "has been considered", Ontarians are excluded from global player pools. One industry consultant described the ringfencing to EGR NA as "a terrible decision for Ontarians." As we've seen in Michigan, Pennsylvania, and Italy, segregated markets mean only one or two brands will bother to launch and products are sure to be inferior to the dotcom offering.
This aside, there is a lot to be optimistic about when Ontario could become the largest online gambling market in North America. It could also be the domino to fall that spurs other provinces with lottery-run gaming and sports betting to open up to commercial operators. Alberta's regulator is plotting to allow two private sports betting operators to enter the fray alongside its lottery-run PlayAlberta.ca. Deloitte estimates the Canadian market could grow from C$500m annually into a C$28bn market five years post-legislation.
Brewer says: "Other provinces, such as Alberta and Saskatchewan, will evolve their current models to be more open and inclusive, and we'll see the other big provinces, like British Columbia and Québec, jump in." Similarly, Bichsel expects three-quarters of Canada's population to have access to "safe and regulated online gaming within five years."
Much could rest on Ontario; if it proves to be a success, other parts of the Great White North are sure to follow suit. Vanderwel says: "I expect that once Ontario proves you can responsibly conduct and manage private operators, it will basically have stamped the blueprint that other provinces can follow with confidence […] because there isn't an alternative if you want to address the grey market activity."
He concludes with this important message for provinces: "While a state-run lottery can certainly provide a product that is serviceable to a population, the reality is that population will still seek out choice and so the grey market will always have a seat at the table unless you crowd it out with legitimate, legal operators bringing best-in-class innovation to the market."
Ontario in numbers
40%
The province's share of Canada's total population
C$904m
How much Eilers & Krecjik Gaming forecasts Ontario sports betting GGR to reach by 2026
$2bn
Sum Penn National Gaming shelled out for Toronto-based media company theScore
20%
Anticipated tax on GGR for online sports betting and gaming
C$200m
Regulus Partners' estimation of how much revenue Ontario generated for Super Group in 2021
Various sources