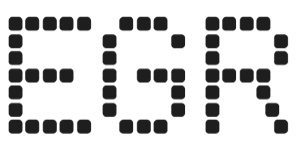 Profit margin: How Prophet Exchange plans to disrupt peer-to-peer betting
EGR North America talks to Prophet Exchange CEO Dean Sisun about the startup's plans for making a splash in the US and how additional investment will help it to achieve its ambitions
Author Nathaniel Hawthorne once famously said: "Families are always rising and falling in America," an axiom which can be easily applied to the realm of US betting exchanges. While the vertical has enjoyed tremendous success in the UK and European markets, translating that success into US growth has proven difficult. Even the best in the business, Betfair, exited the US market at the end of 2020, citing declining revenue with its parimutuel horseracing exchange product. However, for every Betfair that fails, there is always a smaller business looking to crack into the US exchange market. Prophet Exchange is just one of these businesses, and it won significant US backing with the addition of investment from US gambling figure Lloyd Danzig earlier this month. EGR North America caught up with Prophet Exchange CEO Dean Sisun to discuss the company's US exchange betting success.
EGR North America: How would you describe the current US market for exchange betting sites?
Dean Sisun (DS): I think a US-facing market for sports betting exchange sites is something the market is very much ripe for. It's very similar to the UK in the early 2000s, where the space was dominated by sportsbooks but there had been a couple of exchanges that had tried and failed. In the US, it's almost the same but with the difference being that sports betting has been illegal for a long length of time. I think we're at a spot now, especially in places like New Jersey where we're launching, where sports betting has been around for three years, people are used to the sportsbook experience and once they see a sports betting exchange come to life in their jurisdiction, they'll get very excited about it. I'm especially thinking of those price-sensitive players, the guys who have more than one sportsbook account. The average user in the US has three to four sportsbook accounts, which indicates to me that they're either looking for the best price or promo abusing, but in either scenario they are price sensitive, trying to make money. Those are the people who would prefer an exchange because of the opportunity to get better odds and as much action as they want, so I think we're ready for it.
EGR North America: Betfair Exchange pulled out of the New Jersey market at the end of 2020 citing disappointing numbers in the market. How do you plan to avoid suffering the same fate?
DS: Two factors I think come into play when considering this. Number one, it's not an apples-to-apples comparison. Betfair went forward with a parimutuel horseracing betting exchange, which is not very popular in the US. Number two, in the parimutuel environment you naturally have more outcomes to bet on. In a live horse race, there are 16 horses and 32 total outcomes in the market. In a two-way market, be it moneyline, spread (handicap) or total, you have two outcomes – either this team to lose/win, this team or that team to cover the spread, or this total over/under. It's a lot easier to make a market with fewer outcomes, especially when you factor in that we're focusing on far more popular sports betting verticals – 90% of the sports betting volume comes from the NFL, NBA, MLB, and NHL – so it is like comparing apples to oranges. In addition to that, we're bringing in market makers to come in on day one to help get the ball rolling with liquidity.
So, when punters come in on day one, they won't just get a blank marketplace that might be intimidating for users and might cause them to churn more likely than not, you'll see prices up there that will be better than 40 bucks. Obviously, users also have the ability to request their own odds if they don't like a price that they're getting, or they want to get a better one.
EGR North America: How many market makers are we talking about?
DS: To start? Just a handful of external market makers, anywhere between three and 10. These guys will entice customers to use Prophet Exchange by offering better odds; they'll be putting up prices themselves, so instead of a -110 on a 50/50 outcome, you'll see -105 or -106 on each side, maybe -103 from some others. Then you can either take that price, or if you don't like it, request a better one – and that's when the liquidity starts to flow.
EGR North America: Can you explain a little more about the Prophet Exchange offering?
DS: Prophet Exchange functions as a peer-to-peer betting exchange. We are just solely an intermediary, facilitating users bets between each other via anonymous and pooled liquidity. For example, if you want to bet on tomorrow night's NFL game and you chose the Philadelphia Eagles: you want to take the Eagles at +250 odds for $100. You put up that price and either one person can take that entire position ($250 at -250 odds to net $100 on the Eagles' opponent), or five people can take it for $50 to net $10 each. It's not just one-to-one, which is absolutely a key differentiator here. We are attempting to create the first scalable exchange here in the US.
EGR North America: When will you launch into New Jersey?
DS: Unfortunately, I can't give you an exact date because much of the lead up to our launch date relies on when we are approved by the DGE for our product and reporting labs to go live. We're currently making sure our new and innovative product works within existing regulations, as well that our reporting lines up. I don't want to marry myself to a date because it's not entirely in my hands, but I will say that we are bringing the first US exchange to market and that is not an easy task. This takes time, and even though the New Jersey DGE has been extremely accommodating and forward thinking, we are still working through a few edge cases at the time of this article.
EGR North America: Why New Jersey specifically? What is it about the market which makes it so special?
DS: For me, it's the market. The regulators are great, I think they are some of the most progressive in the country, but when you distil it all the way down, New Jersey is still the biggest market by volume in the US. It's been around the longest, so people are typically more mature sports bettors who understand the sports betting experience. People are more price sensitive, these customers have on average between three to four sportsbook accounts, which means they're price shopping. We have oddschecker and The Action Network here in New Jersey. It's a mature affiliate market as well in that you have odds comparison sites. For all those reasons, we chose New Jersey.
EGR North America: What's the situation with the technology used by Prophet Exchange?
DS: That's the best part about us – we're all in-house. The only thing we outsource, like everyone else does, is our required third parties. We use GeoComply for geolocation and KYC services, Sportradar for our data feed, and specific payment processors of course, but other than that, our player account management, our matching engine, our wallet functionality, etc. is all in-house. We live to hang our hat on this point, as we truly believe that this makes us even more scalable and valuable.
EGR North America: What's Prophet Exchange's approach to media partnerships?
DS: I've spoken to some teams and leagues and other states not in New Jersey. That would be amazing, but we are a little guy right now so maybe once we get a little bit of traction, we can start to float our name out there a bit more. We just announced a partnership with ex-Super Bowl Champion, New York Giant, and hometown hero in New Jersey, Victor Cruz. That should be a great place to get the ball rolling!
EGR North America: Will Prophet Exchange's customers be responsible for providing all the liquidity or is a market maker within the company itself?
DS: We do not have internal market makers and I'll tell you why – when you boil it down, it's predatory. If you have a competition of market makers on your platform, then they'll be competing with each other on giving users the best price. They will stick to their model 99.9% of the time, but there is an element of competition of getting your price down and of getting more action in. If we just have one, or a few, internal market makers, in reality we are just a sportsbook masquerading as an exchange. Here's a situation: You have a market maker that's setting prices and you have pro bettors coming onto your platform. These pros come in and they start picking you off, beating your market makers' on line movement. Maybe they know news outlets that give them injury reports quicker and they start getting better lines and better prices, and over time, they're going to be making a lot of money off you. You're going to want to kick them out, you're going to want to limit them, just like a sportsbook does right now, and at that point how are you any different than a sportsbook? You're really just an exchange to feed yourself liquidity of users who you prefer to bet with, aka they're not good at betting. It just doesn't create a proper, fair experience, which is why we have taken the approach we took. It's exactly what Betfair did in the UK. There are rumors that other US exchanges are taking the internal market maker approach as well, which is again extremely predatory and not representative of a fair market.
EGR North America: What's your plans for expanding into other states? Any targets in mind?
DS: Indiana's next, we have a deal with Caesars in New Jersey and Indiana. Outside of that, we're looking at Colorado and Iowa. Michigan doesn't have any skins right now but it is a very good state. I've actually looked at Ontario recently because it's an open market there and a couple of market makers we know are located in Toronto. Then, we're just keeping an eye on states like Ohio and Maryland because they're going to be popular states that are coming up soon.
EGR North America: Any international ambitions?
DS: I do have them but realistically they won't happen for a little while. We were in the UK for about a year and then we came back over here because we wanted to launch our platform in the US. Do I see ourselves going back to the UK being a direct competitor of Betfair? Maybe, but not yet, that would be a tall task. In other jurisdictions where we have relationships in sports betting but isn't legal yet, we have a chance to be either the first or second exchange in the door there.
EGR North America: Prophet Exchange was one of the businesses invested in by Lloyd Danzig's Sharp Alpha fund. What does it mean to you as a business to have that kind of investment support?
DS: It's huge. It's very symbiotic for us, so number one, I've known him [Lloyd] now for years and he's got a ton of experience in the betting space. I don't think there's a guy out there that knows more about the startup sports betting landscape than Lloyd, so it's great to be close to him, to talk to him about what the trends are in the space, and what companies we should look at working with. That's hugely beneficial to us. Also, he has a great network of people he can introduce us to. Lloyd wanted to get involved in the peer-to-peer betting side of the business, and was looking at a couple of businesses, but he picked us because we share that belief in the peer-to-peer future of sports betting in the US. That's why it's symbiotic. We're so happy to have him on our cap table.
EGR North America: How do you plan to utilize the additional investment and strategic support from the firm?
DS: That's a good question. Right now I'm so laser focused on just getting our product to launch but there's so much they can help with down the road. Lloyd's got a great list of LPs on board that can help us with things like getting introduced to leagues and teams which could be hugely beneficial to us as we grow. As a startup business, getting a seat at the table with these sorts of businesses is a hugely difficult task. We'd have to build up a reputation first, something which takes time. However, having Lloyd's fund and the LPs which serve on his advisory board will help us a tonne.
EGR North America: The Sharp Alpha Fund is a self-confessed fund for building up the 'picks and shovels' businesses within US sports betting, gearing them up for potential acquisition further down the line by the big players. What are your thoughts on this?
DS: That's a great analogy and I agree with it 100%. During the Gold Rush, the people that made the money were the ones selling the pickaxes and the shovels, but you've got to have someone in the portfolio digging for gold right? That's us, we're an operator. Number one, it's no secret in the US that there are a lot of barriers to entry in becoming an operator, so it's incredibly hard for a startup to come in here and do well. Number two, there's only so many spaces for operators to be successful. If you look at the UK you have Entain, bet365, William Hill, Flutter, maybe a handful of players who are worth a billion plus. What you saw in the UK was that there were these players and there was the Betfair exchange, which initially operated as a separate business, and what Paddy Power did was take their sportsbook operation and merge it with the Betfair business to create a powerhouse that is now worth $30-$40bn. That's the kind of dream I see in our future – do we merge with another sportsbook? Do we build our own? Possibly, it depends how big we become.
Do we merge with a daily fantasy sports company as an affiliate to drive traffic to the exchange? Something of that sort is the exit scenario I see for us. In terms of the other companies that Lloyd has, I fully believe there is a consolidation plan and it will continue to happen. On the compliance and affiliate side, you're already starting to see it happen and I think that over the next five years or so it'll really ramp up. That's why Lloyd's funds are in a very good position. Operators are constantly looking for creative ways to separate themselves from the pack, for example, they'll probably want to start buying out unique daily fantasy sports companies. You've seen a few come to rise recently. I think they'll start buying out different types of affiliates that maybe drive a unique type of individual to their site. There's a lot of that and then there's also the Sportradars of the world. There's this imbalance in the sports betting space of technology where some of the biggest companies out there are just not as advanced as they should be – some products you are absolutely shocked at what you're using. What these companies can do is start buying out smaller companies which are innovative, and which do give them that advantage and help them out in that regard. So, it's always a 'buy versus build' mentality, and that space is built for buying companies rather than companies building.
EGR North America: What are your objectives for the rest of 2021?
DS: I'm focusing on the New Jersey launch and our pre-registration campaign, working on getting as many people signed up as possible. The exchange gets stronger as more individuals use it, so it's a kind of 'help me, help you' type of scenario. We're trying to exchange the love by saying the more people that sign up, the more we grow our signup promotion. Those are the two things we're really focused on right now. If we get 5,000 signups that's a great campaign. That's our North Star right now, building that out.