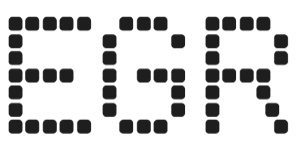 Q&A: New York minute: The Empire State's first year in sports betting
As New York's online sports betting market passes its first anniversary, EGR North America talks to one of the main advocates for the vertical in the state, Senator Joseph P. Addabbo Jr., about the success story one year on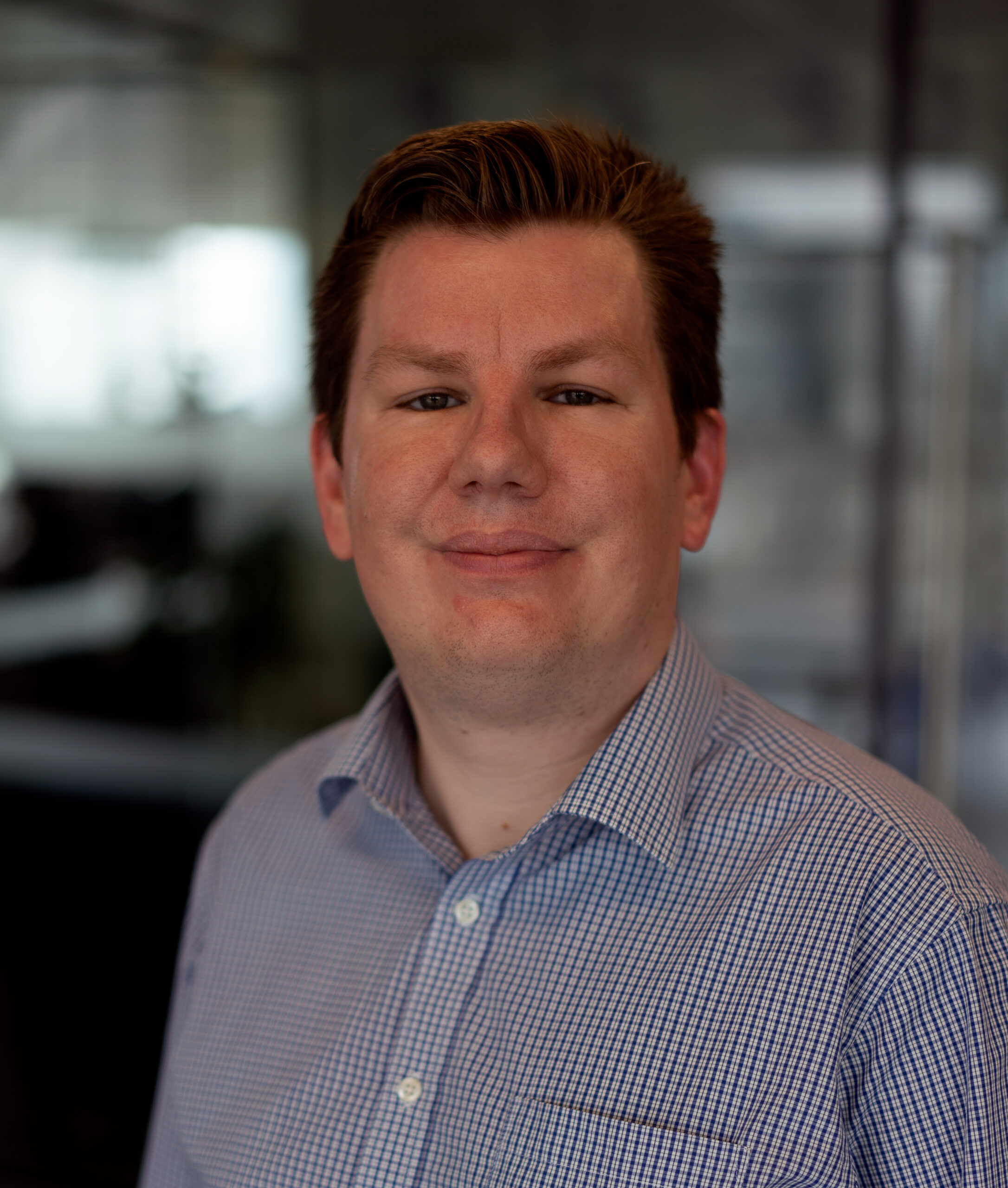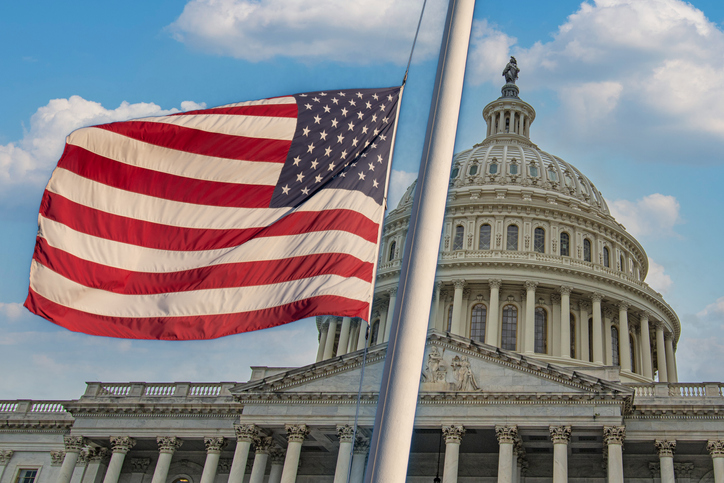 When New York launched mobile sports betting in January 2022, few would have envisioned that just 12 months later the market would be the fifth most revenue-generating sports betting markets in the US. Even fewer would have backed this belief considering the state's hugely controversial 51% tax rate on gross gaming revenue (GGR). Yet here we are, just one year in and the nine state-licensed operators have received $15bn in handle and generated $1.2bn in operator revenue, with roughly half of that generated in the inaugural market of New Jersey, which has had mobile sports betting since May 2018.
One of those individuals in the trenches since day one has been Senator Joseph P. Addabbo Jr., chair of New York's Racing, Gaming and Wagering Committee, and one of the biggest allies of the industry. Representing New York since 2009, Addabbo has worked to advance both the industry and causes native to the Empire State, and might do so even further during 2023 should his recent bill to legalize igaming find its mark in the new legislative session. Here, he talks to EGR North America about the outlook for online gambling in America's fourth most populous state.
EGR North America (EGR NA): How has the New York sports betting market performed in your opinion?
Senator Joseph P. Addabbo Jr. (JA): We always knew and we always believed that New York had this great potential given its population and fan base, and we always thought we would do well. However, the numbers have exceeded our expectations in terms of how fast we've progressed in such a short space of time; over a billion dollars in handle and roughly close to $625m in educational funding for the state in little over a year. That growth has surprised many. It wasn't that we didn't have the potential but quite how quickly we got to those numbers was surprising.
EGR NA: New York has the highest GGR tax in the US for a non-monopoly market. Would it have performed even better with a lower tax rate?
JA: I don't think so. I don't think the customer is mindful or caring about the tax rate as they are about the product. Thankfully, we have great product. We have great top-tier operators here in New York and I appreciate their efforts because it gives our New Yorkers a quality product in a very competitive market.
New York is surrounded by great markets including New Jersey, which was leading the country in sports betting until we came along. Likewise, Pennsylvania and Connecticut are all great jurisdictions, so I can really appreciate the efforts of the top-tier operators here in New York.
EGR NA: Do you believe igaming legalization will happen in 2023?
JA: I am an optimistic person by nature, and on the subject of igaming in New York I think it's a question of not if but when it's going to happen. For my part, I'm hoping 2023 will be the year. We dealt with mobile sports betting roughly two years ago last year and now we need to expedite the licenses for downstate casinos in our state, so the third leg is to get igaming over the line in 2023.
Our state can't always be looking toward Washington for funding in terms of getting us out of the economic kick in the crotch that the Covid-19 pandemic gave us. We need to look at domestic revenue creation in the New York State, how we generate revenue, educational funds, and jobs. Well, one way to do that is through igaming, and I will make that argument during next year's budget.
EGR NA: What changes will you make to your approach to legalization in 2023 to ensure its success?
JA: The reason it didn't pass last year was because we've been concentrating on expediting the three full gaming licenses here in New York for the downstate region. That was a very complicated, very intense kind of negotiation with the statutory language to be worked on, so there really wasn't room for igaming at this point. The reason I introduced it was because I wanted to find out what feedback we'd get and to make the path to its eventual passage clearer, paving the road as we move further along into the new year. This strategy seems to have worked because we've been communicating with many people in the industry about igaming in New York, and the sentiments are all very positive.
For me personally, I will make the same argument this year as I did with mobile sports betting, namely that New Yorkers are already participating in igaming but doing so illegally or out of state. If you really want to help a New Yorker who possibly has an addiction, and keep all the revenues in our state and not others, then you want to regulate igaming in New York.
EGR NA: How much of a problem is the offshore market to New York at present?
JA: It's a problem; it's unsafe, it's unregulated, it's illegal. Much of the money that comes in clearly isn't showing up on many people's tax returns. We have a unique opportunity here to clean up the industry, like we did with mobile sports betting, because prior to legalization, bettors were going to New Jersey, Pennsylvania or Connecticut, or they were doing it illegally, so even if a person had an addiction you wouldn't know about it or even know who they were.
By regulating it, we inherently make it safer as you can identify a person who's on their way to having an addiction and increase the chances you'll catch them before that addiction develops. I think all these points illustrate the need for igaming regulation in New York.
EGR NA: As one of the chief advocates for both igaming legalization and previously mobile sports betting legalization, what has been the key obstacle you've encountered during both processes and how have you overcome it?
JA: It all depends upon initiative; you have to want to do this and it starts at the top, so the governors of each state have to decide whether this is a path they want to go down or not. We had a governor previously who didn't like sports betting and didn't want to expand gaming in New York, and that was frustrating because the moment the Supreme Court said we could do sports betting, we should have done so. Many of the sports leagues including football and baseball have their headquarters in New York, but instead we sat back and allowed billions and billions of dollars to go to other states or to the illegal market. Now we have [Governor] Kathy Hochul, and I really appreciate her willingness to just have a conversation about how we can credibly and safely expand gaming in New York. It really does depend on both having the initiative to try as well as the right sort of person at the top pushing things forward.
EGR NA: Does the success of sports betting in New York vindicate calls for online gambling to be legalized in the state?
JA: It does, but it raises many concerns. We have seen that there's quite an appetite among New Yorkers to use technology in terms of gaming — certainly with sports betting — and when you talk about igaming, that population grows exponentially. We're not just talking about sports fans with mobile sports betting, we're talking about a gaming population, and therefore we have to truly be mindful of the problematic gaming issues or addiction issues.
In mobile sports betting, we have about a dozen safeguards and protocols to protect against problem gaming, and we actually have additional funding too — $6m provided through taxation of mobile sports betting which will be used to support problematic gaming. With igaming, I proposed $11m in additional funding for addiction prevention and the same or similar to develop safety protocols and measures against minors placing bets and also ward off problematic gaming or addiction. We have to be mindful that igaming could be very popular in New York and subsequently we have to address every issue related to it.
EGR NA: How would you describe appetites for igaming within the New York State Senate and House of Representatives?
JA: I have many colleagues who are crazy about expanding online gambling but they have apprehension. Some of their concerns are very valid, but after we show them how well the state's doing with mobile sports betting, such as $400m for education and all the steps we've taken in things like problem gambling, they're quite pleased.
Even if you don't like igaming or have never placed a bet or never walked into a casino, you are going to benefit by gaming legalization in New York somehow because the state does well financially in terms of taxation, it does well in terms of educational funding, plus we take care of those that are on their way to possibly having an addiction.
We do have some work to do in the state legislature both in the Assembly and the Senate to convince many of my colleagues who are not so embracing of expanding gaming that it's going to happen anyway, but we're not reinventing the wheel; people are gambling illegally anyway, they're developing gambling addictions, and the best way we can help them is to regulate gaming in a safe and controlled way.
EGR NA: Which states did you draw on when crafting your igaming legislation?
JA: While we always try to do something different, we do look at other states. Obviously, we see how they're trying to improve on their own regulation, what they are doing right and what they are doing wrong. New York is a unique state from a regulatory perspective in that its population is quite large, certain sports leagues have their headquarters here, the sporting fan base, so we do things a little differently. It'll be the same with igaming. We're looking at other states and we're also looking for input from other people in the industry. Having said that, we have a product that we're proud of and it's good for the people in New York.
EGR NA: Costs for addiction prevention as well as the demands on operators traditionally increase as greater numbers of individuals enter igaming and sports betting. Is there space for increasing this funding in your proposals?
JA: I believe there is such a clause inserted and that's a discussion we can have, but it's about how much money is held in funding. Certainly in New York, I think we need to have a 24-hour live operator service that addresses problem gaming. I believe we need to have peer-to-peer programs where individuals who were previously addicted to gaming talk to those who are currently going through the problem. I definitely think there's room for improvement in terms of funding for the programs that our state offers.
EGR NA: Responsible gambling is an important issue and a long-term aspect to consider in the potential future growth of sports betting and online casino. What are you doing to advocate for this cause in the state of New York?
JA: We have the New York State Office of Addiction and Substance Abuse Services. We meet with them regularly, we look at their helpline — NYS HOPEline — the phone number allocated for people looking for assistance and help. We monitor that, and thankfully, the number of phone calls compared to last year really hasn't grown that much, so we want to stay ahead of the curve. As I've already mentioned, this can be achieved through peer-to-peer programs, funding for a 24-hour live operating line; it's not about how much we're funding it but how the money is being spent.
This is a cooperative effort along with those advocates against gambling, so we work together to help a fellow New Yorker. It's an effort that's ongoing and it will continue to go on moving forward. On the budget process, whether we're talking about the $6m for mobile sports betting, addiction prevention funding or the $11m we're going to hopefully gain from igaming, again in terms of funding, we have a lot of work to do. The bottom line is always being at the forefront of making sure treatment for addiction is a top priority that we take care of and stay ahead of the curve.
EGR NA: Some sports betting operators initially spent inordinate amounts on marketing, yet now that bookmakers focus on retention rather than acquisition, do you think it is time for a rethink of the 51% tax rate?
JA: First of all, I am sure some of our operators here in New York are happy about the eight million new accounts that were created, and I'm happy for them on their side. On our side, it's a business and we need to protect our people and maximize profits for state causes so we have to maintain the tax rates.
To change the 51% tax rate, operators are going to have to make an argument how, by reducing our tax rate, it's going to be of benefit not only to them as a business but how it benefits us as a state. Then we'll decide whether that's a path we want to go down. After all, this is what budget negotiations are for. I'm going to guess that starting this January and going into our budget deliberation period, which goes through into March, we'll have these discussions, but, it can only be a discussion if the end result benefits the people of New York.
EGR NA: There are currently nine licensed online sportsbooks in New York, but should additional licenses be made available to encourage growth?
JA: That's a great question and something that myself and my counterpart in the Assembly thought about initially as I do believe it would make us more competitive with other states. What's remarkable is that New York now is the fifth highest revenue-generating state in the country, and in just 11 months, whereas many other states have been doing this for over two years.
The fact that we are so successful with sports betting means the question becomes if we do include more operators or more credible operators, how does that again benefit the people of New York? There was talk and there was a piece of legislation that proposed that if we increase the amount of operators, we can seek a reduction in the tax rate. I look forward to more robust conversations about this issue throughout the year.
EGR NA: Currently, 98% of the taxes received from sportsbook operators go to educational causes. If the tax rate is reduced it could have negative consequences for the state, but if the tax rate is not reduced, the market could suffer in the long term as New York operators struggle to compete with mobile sportsbooks in neighboring states and the illegal market. How do you counterbalance these two competing aims?
JA: As great as New York has done with sports betting, we're still in our infancy compared to those states that have done so for many years. We've only just completed our first NFL season here in New York, but the numbers are outstanding.
I do think it's too early to tell however, as, in my opinion, there's not enough data at this point; there's a lot of projections, there's a lot of estimates, but I don't want to go there because other states have done it and been wrong.
New York needs to experience one full football season, and then the NHL starts, the NBA starts and you have the World Series in baseball. Let's get this full season at least under our belts and see how the data looks a little further down the line. I think it's a little too premature to talk about that at this point.
EGR NA: As a long-serving Senator and observer of the US gambling industry, were you surprised by the explosion in online sports betting following the repeal of PASPA in May 2018?
JA: New York should have been the first state to regulate because of its stature globally – it's perceived as one of the sports Mecca's of the world – but at the time we had a governor who didn't like gaming, therefore this wasn't on his agenda. We let other states leapfrog over us. I used to say that we were a car with four wobbly wheels falling off in the right lane, with all these other states with fast cars in the left lane passing us by. That was our money going to other states, that was our jobs, our educational funds going to other states, billions of dollars.
As a governor, even if you don't like gaming, how do you let those kinds of resources be lost to other states? New York should have been one of the first states, if not the first, to do sports betting after the Supreme Court said we could.
EGR NA: What is your opinion on the recent New York Times investigatory articles surrounding the spread and expansion of sports betting in the US?
JA: I'm not surprised these articles came out, they really didn't reveal anything new to me or maybe even to the rest of the world; they highlighted certain issues but we knew these issues existed. We knew calls to our HOPEline would increase because we had to figure that would happen with legalization. Now we have this data, either through the operators with their reports, through the self-exclusion, or through the capping of an account once it's a certain dollar amount, or that these individuals have called the helpline, we can help these individuals not only with their addiction but even before, which is very important.
As we go forward as a state, just as we talked about mobile sports betting, and seeing how we can improve, or even talking about igaming in New York, hopefully, with this budget, we will address the addiction issue or the safety and measures and protocols that we need to do, because we must do that. This is something that's going to be a high priority for us.
EGR NA: The fallout from these articles has been reverberating across the US sportsbook market, notably in your state where a bill has been tabled to restrict operators from certain promotional activities. Can you explain your stance on this new legislation?
JA: We implemented 12 safety measures and protocols in the actual statutory language including specific language dealing with this kind of issue before mobile sports betting become implemented. Yes, some of our operators were really crazy with the ads, their promotional offerings and everything else, but the bottom line is that's business, that's marketing, and that's what it's all about. We can do something as we go forward, maybe with igaming, and this is something we'll have a discussion with our legal counsel on in the future, but this is something we were already discussing, even before the legislation that was just recently introduced, even before the New York Times articles came out.
EGR NA: Finally, where do you see the New York market going in the next five years or so?
JA: Given the advancement of technology and its dissemination among the state's fan base, it can go anywhere. For example, I have friends who have become interested in sports via mobile sports betting, that are now more interested in a particular sport, a particular player, and particular game leagues as a result. This is something which ultimately helps the sports as well. However, this only flourishes if the state involved allows it to grow into other possibilities, and so I only see sports betting and igaming expanding even further.