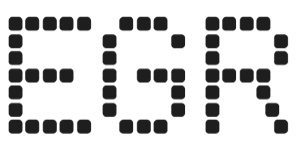 The BonusFinder Bonus Index: Ontario's rise to the top
BonusFinder presents the latest Bonus Index data on newly launched and upcoming states to reveal where in the US customers will benefit the most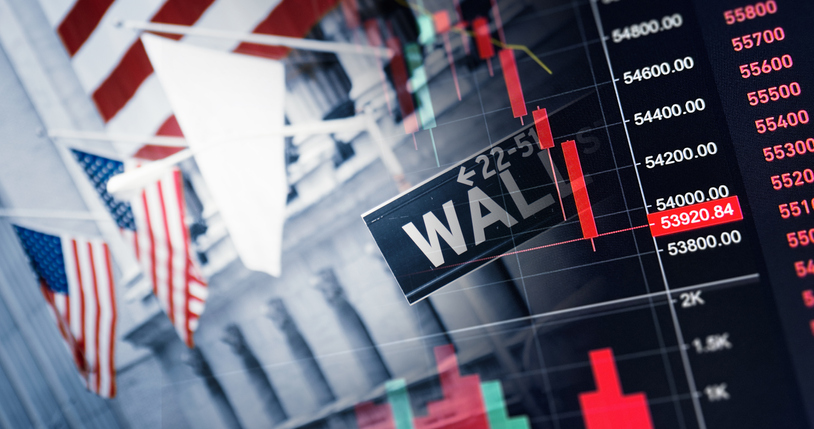 BonusFinder presents the latest Bonus Index data on newly launched and upcoming states to reveal where in the US customers will benefit the most
All eyes may have been on Ohio on January 1, 2023, as the Buckeye State became the 33rd state to hit the go live button — eclipsing New York's opening 48 hours with two million more (11.3m) transactions — but the real story lies 800 kilometers north in Ontario, Canada.
Despite iGaming Ontario receiving criticism for not releasing revenue figures until five months after launch in August 2022, the province slipping to 17th in the BonusFinder Bonus Index in June as a result, and commentators suggesting it had performed below expectations, we have always considered the long game. Wait until the third batch of post-regulatory official figures later this quarter and watch it catapult to the top.
With this, and supported by our Bonus Index data, we believe it will bounce back and supersede every US state, presenting its citizens with the best offering thanks to its abundance of brands, markets and experiences, and the most favorable rewards and bonuses. This is down to:
offering casino and sports betting
more brands emerging increasing competition and consumer choice
growing player appetite
a phased licensing approach and gradual elimination of the gray market
offer local players superior bonuses
… and there is still more to come.
Offering the two biggest verticals
It's common knowledge that online casino in the US is yet to take off, with only six states currently open, but that has not meant for flagging figures. Far from it, with US igaming GGR (gross gaming revenue) across those states having increased 34% year on year (YoY) to hit a new monthly record in November of $463m, according to analysts at Truist — the fourth straight month operators recorded over $400m in GGR.
This year should see far more igaming momentum, with several brands pulling back from sports betting to focus solely on casino due to heavyweight tier-one competition forcing their hands, while state governments are likely to look at those GGR numbers and potentially begin the legislative process to regulate to generate more taxes during tough times. Ontario will take full advantage of these market forces to become the most consumer-friendly online casino jurisdiction in North America with an abundance of brands, content, offers, and bolstering its approach by continuing its tough stance on both removing and regulating gray market brands.
Rising player demand and rising spend
The province's combination of its 15 million adult population, strong sportsbook and casino player volumes, rising number of brands, and most brands in North America, all within a highly competitive market, means that player volumes are rising and easily lapping the largest states over the border.
The latest iGaming Ontario figures, for example, suggest there were 628,000 active player accounts with an average monthly spend of C$142. The previous quarter saw 492,000 users and an average monthly spend of C$113.
More brands, more choice
Ontario didn't have the smoothest of starts in terms of licensing and restrictive guidance and we expected more licensees to be approved pre- and imminently post-regulation, however, many more have since come on board, taking the total to 24.
While talk of 70 looks optimistic, there are still operators being processed that will launch this year, while others continue to expand their operations, plus there is ample room for more. We expect this to be the case with certain brands studiously waiting and watching from the wings to see how competitors perform at a time when the focus is on profits over promotions.
More competition, better bonuses
Some big names made their debuts in April including Bally's, PokerStars, and BetVictor and, as the Bonus Index suggests, the more competition the healthier the marketplace and the better the choice of offerings and incentives
for consumers.
With the continent's largest number of brands, each operator is battling for players by offering an appealing casino bonus of approximately C$866 and an estimated sportsbook bonus of C$395.
In addition, new entrants to the regulatory roster such as Entain-backed Sports Interaction, Sports Venture Group's Bet99 brand, and market leader Super Group, will make a material difference to Q3 revenues, with analysts suggesting Ontario's total would have been more than double in Q1 2023 had they already been operational.
Let the numbers, do the talking
The North American sports season kicked off in September, just one month after Ontario announced its second dataset, giving us an incomplete picture. However, this upcoming batch will include a large slice of NFL and World Cup soccer betting and give us a clearer indication of where Ontario stands.
In October 2022, Ontario igaming operators took C$6.04bn (US$4.4bn) in bets during the third quarter, with both Ontario sports betting and igaming included from July 1 to September 30. The handle was almost C$2bn, up from the C$4.07bn bet in Q1 when Ontario launched on April 4.
New York, which has five million more consumers, took $3bn in sports betting alone, generating more than $300m in operator revenue during the same timeframe. Ontario may have generated less operator revenue (C$267m/US$192m) but this number only contains one month's worth of NFL numbers and is up a whopping 48% from C$162m during the previous quarter.
It is also important to remember that reported Ontario numbers do not include Ontario Lottery and Gaming Corporation figures (including sports betting product ProLine+). This generated an estimated C$75m in August, while new market entrants including Sports Interaction, Bet99 and Super Group will add millions more to updated numbers. Analysts expect Super Group alone to add approximately C$30m of revenue.
What's next?
The potential is huge for Ontario and we expect this quarter to significantly outperform October's figures as well as many, if not all, US states.
More brands will come on board, existing licensees will expand, mature and fine tune their offerings, as well as up their game in light of rising competition; the Super Bowl is only a few weeks away and followed by some sizeable betting events in March Madness with the NHL, NBA, and MLB; while the regulator continues to crack down on gray operators, enabling greater licensing visibility and channeling more revenues to licensed brands.
Despite icy conditions outside, the future is bright for Canada's only regulated online gambling province and Ontarians will undoubtedly have one of the best betting and gaming markets not just on the continent but on the whole planet.