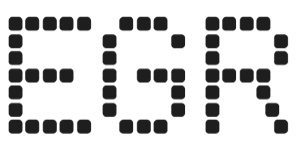 Time to play: will states turn to online lotteries to plug financial black holes?
With online lottery sales having surged amid coronavirus-induced restrictions, could this growth encourage budget-stretched states with retail-only lotteries to take the plunge with digital products, or will they continue to leave money on the table?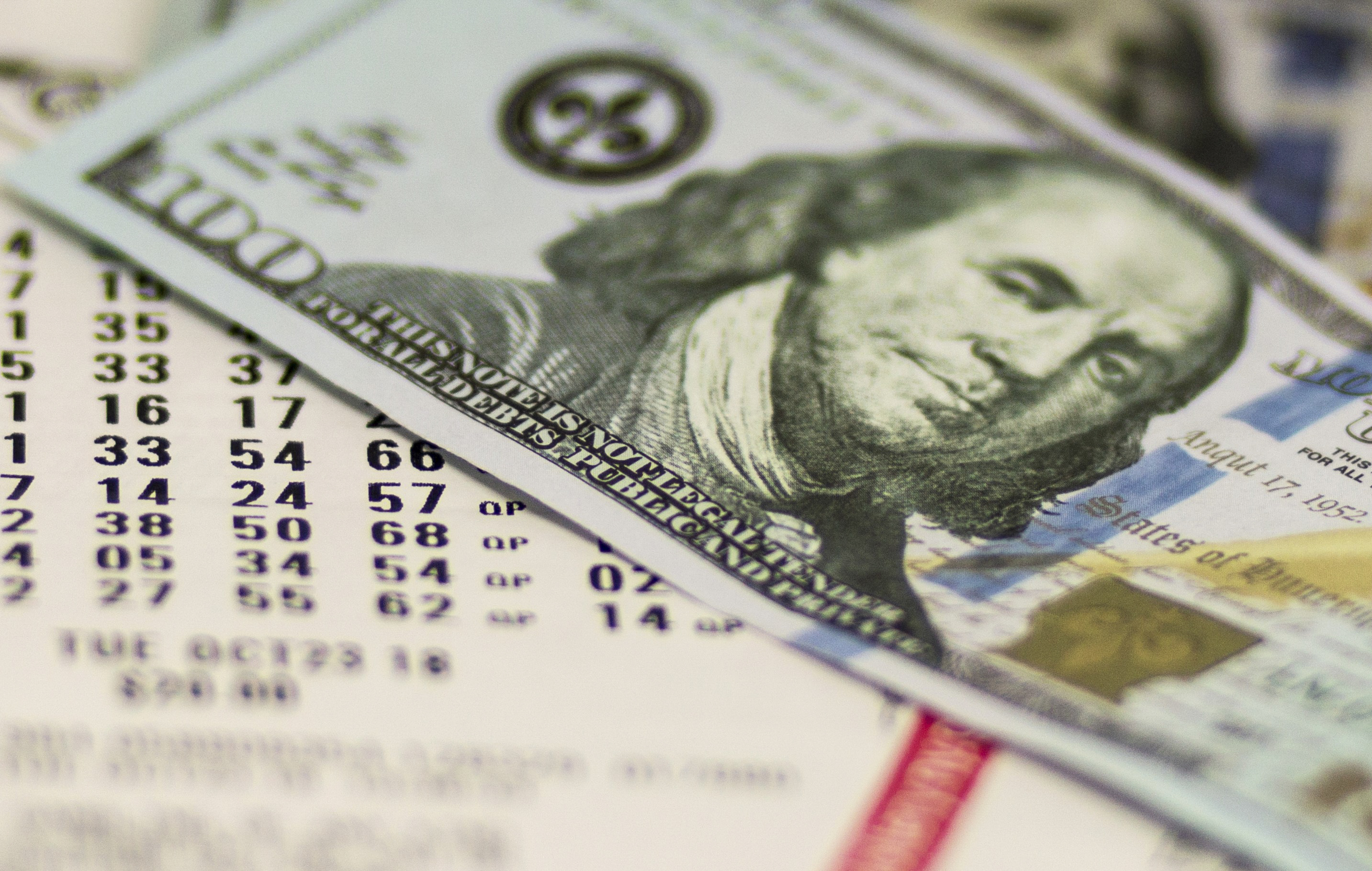 Nineteenth-century short story writer Ambrose Bierce once famously suggested that lotteries were a tax on people who are bad at math. His dismissive remark may have contained a hard truth, yet the fact is lotteries are still a significant igaming vertical that generates sales of some $91bn a year in the US.
Today, 45 US states and Washington DC have lotteries, with an estimated 65% of sales coming from 'scratch-offs' and 30% from intrastate and interstate draw games (the remaining 5% includes games like keno). Lotteries also continue to provide vital revenue streams for state coffers, generating billions for taxes and good causes – from education and healthcare to the environment and supporting the elderly and veterans.
So when coronavirus arrived in the US a few months ago, eventually triggering the closure of businesses and forcing people to stay in their homes in a bid to halt its spread, physical lottery sales took a hit. Indeed, there were media reports of sales slumping as much as 35% in some states as stores were forced to close their doors. However, many venues deemed to be essential – grocery stores, pharmacies and gas stations – stayed open to sell draw tickets and scratch-off games, although this attracted criticism from some quarters as to the ethics of selling lottery products during a pandemic. It sparked a debate around whether lotteries should be deemed essential services.
"At first, lotteries saw a very sharp downturn in sales," explains New York-based lottery and igaming consultant Rick Weil. "However, in the month of April, while sales of draw games remained soft, many lotteries saw their scratch ticket sales return to normal, or even higher than normal.
"The reasons have not yet been determined, but perhaps part of that was because there was this pent-up gaming demand, and a lot of people were going to retailers and buying scratch tickets for some kind of gaming activity because they couldn't go to a casino or a racetrack; they couldn't do anything."
While retail scratch-offs sales largely remained buoyant, multi-state draw games Mega Millions and Powerball (available in 46 and 47 jurisdictions, respectively) were impacted to a greater extent by the outbreak, with ticket sales struggling to mirror pre-coronavirus levels. As a result, minimum jackpots had to be reduced to reflect fewer tickets sold as coronavirus began to spread in spring. As for online, where available, it was a different story, though.
"Those states saw their online sales go through the roof. Anywhere from a 20% to 40% increase in the sales of games on mobile, whether it be scratch ticket games or draw games. These lotteries are seeing not just existing players playing more but, more importantly, 15% to 20% more new players," Weil says.
As things stand, there are around half a dozen states with online lotteries that include instant-win games alongside draw games: Michigan, New Hampshire, Georgia, Pennsylvania, Kentucky and Rhode Island. In fact, Rhode Island Lottery only added IGT-powered instant games and keno to its product at RILOT.com and via its app in May. As a side note, Minnesota previously sold scratch-off tickets online, yet lawmakers voted in 2015 to make the activity illegal and the games were axed.
A driving force
To illustrate how online has been performing during coronavirus, iLottery sales in New Hampshire jumped 100% year over year in May (67,000 players, or 5% of the state's population, had online accounts) as the lottery unveiled an expansion of its product suite through a deal with Instant Win Gaming. While in Kentucky, online sales rose 43.7% year over year, or $9.5m, in April to $31.2m. In Georgia, the VP for government relations told a state committee hearing last month that lottery sales set a monthly record in April after falling in March. He attributed much of the increase to a 50% rise in the online channels. Michigan will be an interesting state to watch when numbers are released.
Long before the coronavirus surfaced, Michigan was the poster child for online lottery in the US. Launched in August 2014, its iLottery, provided by NeoPollard, along with games supplied by Instant Win Gaming, has been the most successful to date, enjoying explosive sales and revenue growth every year. The most recent financial results show that for the fiscal year ending September 2019, sales of online instant games alone climbed 24.8% year on year to $961.4m, leaving a net win after prize pay-outs of $116.3m. That was up from $93.7m in 2018 and $77.9m in 2017.
"Michigan really paved the way for full-blown iLottery platforms," Weil says. Right now, the only other state currently giving Michigan a serious run for its money in the online lottery stakes is Pennsylvania. In fact, online lottery sales in Pennsylvania, two years after launch, have significantly eclipsed Michigan's performance at that same point.
Pennsylvania's iLottery launched with instant and draw games in May 2018, making it at the time the fourth state to enter the digital space after Michigan, Georgia and Kentucky. The offering, powered by Scientific Games, along with games supplied by Instant Win Gaming, proved an instant hit, too.
Indeed, shortly before its second anniversary of going live, in May 2020, the Keystone State's iLottery hit the milestone of $1bn in sales. On top of this, the vertical is also on track to top $1bn in sales annually. And this is a state where the lottery has been competing with online casinos (as will Michigan in the near future) since last July, although it's worth noting lottery users can participate at 18 instead of 21 as with other forms of gambling.
Online play increased during the Covid-19 pandemic; however, it was not enough of an increase to offset the decrease in traditional sales
– Drew Svitko, Pennsylvania Lottery
For Drew Svitko, executive director of the Pennsylvania Lottery, being able to draw on the experience and expertise of Michigan was a key factor. "Pennsylvania's online program benefited from the lotteries that launched before us, most notably the Michigan Lottery. The lottery industry is a collaborative industry.
"By the time Pennsylvania launched online in May 2018, some industry best practises were already established. The industry knowledge helped Pennsylvania's iLottery program get off to a strong start [and] as with any lottery product, it is about launching great games, supported with marketing and promotions, and a convenient purchasing experience."
As you might expect, coronavirus and restrictions on people's movements had a detrimental impact on Pennsylvania Lottery, resulting in sales of traditional retail products tumbling an estimated 25%. Things are picking up, though, with scratch-off sales up this fiscal year; however, sales overall are below the previous fiscal year partly due to a lack of big jackpots with the multi-state draw games.
Online has partially helped plug the gap as sales rocketed 80%, and first-time players increased 200% when comparing pre- and post-coronavirus weeks. In fact, online sales recently hit a record $4.2m in a single day, while sales in May averaged over $3m a day.
"Online play increased during the Covid-19 pandemic; however, it was not enough of an increase to offset the decrease in traditional sales," Svitko acknowledges. "It is important to note that 70% of Pennsylvania Lottery sales come from scratch-offs."
Eating into retail?
So why do so few states allow their citizens to purchase draw tickets and play instant games online? One reason has been the opposition by the National Association of Convenience Stores, which has argued online would put a dent in retail sales. Yet evidence in states and overseas markets with digital lottery products appear to point to the contrary. For example, during the first full fiscal year of online lottery in Pennsylvania, its brick-and-mortar ticket sales grew 7.2% and 'scratch-off' sales rose 5.9%.
"In every jurisdiction, retail sales either stayed flat or grew," Weil remarks. "In Michigan, Pennsylvania and New Hampshire, the three states with the most successful online sales efforts, retail sales have grown significantly at the same time. When you extend the reach of products, you can grow the whole pie." He adds: "Nonetheless, there was a lot of pushback."
It is similar to the way some feared online casino gaming in New Jersey would cannibalize Atlantic City's revenue. Across most verticals, including lottery, cannibalization is a fallacy. "What we have found is that there is no evidence to suggest that ilottery hurts brick-and-mortar lottery sales," Svitko confirms. "In fact, the opposite is true – the Pennsylvania Lottery has experienced growth in scratch-off sales the past two fiscal years."
Also, the ilottery has a partnership with around 500 retailers whereby they encouraged customers to sign up for online and mobile play. "Lottery retailers have opportunities to earn incremental revenue through the iLottery customer referral program and by selling WebCash, an iLottery funding mechanism sold in stores," Svitko says.
The right players
Online also helps lotteries to not only attract new players, but also a younger demographic. Findings published by research firm YouGov in late 2017 showed roughly four in 10 players of the UK's National Lottery online were aged 25-39.
One company tapping into a younger and more affluent cohort than your typical retail player is lottery courier service Jackpocket. Available in eight jurisdictions – Arkansas, Oregon, Colorado, New Hampshire, New Jersey, Texas and Washington, DC – Jackpocket takes orders through its app and purchases physical tickets from a retailer on behalf of players. Tickets are scanned and uploaded to the app and players are automatically notified and paid winnings of $600 or less into their Jackpocket account.
Interestingly, 67% of the New York-headquartered firm's customers are under 45. CEO Peter Sullivan says: "The app's user experience, including a simple ordering process and social features like lottery pools [where users can play with friends in other states], introduces the lottery to a younger, mobile-first demographic who otherwise would not be active lottery players."
Furthermore, people staying at home amid coronavirus has provided a boost, with Jackpocket recording a streak of week-on-week increases in Mega Millions ticket sales. "Contrary to traditional retail sales, Jackpocket has actually seen a significant increase during this time of social distancing. We've actually observed increased engagement within the user base during this time while many are seeking entertainment from home."
Testing times
A number of states, including the likes of Missouri and Oregon, are pondering the merits of expanding into the digital realm, and more could join them with retail sales having suffered a dent due to coronavirus. On top of this, we will find out if retail and online lotteries truly are recession-proof with the US just recently entering recession for the first time since 2009, after 128 months of economic growth. Unemployment was 13.3% in May, down from 14.7% in April, and with fears of a potential second wave of Covid-19 cases, the US economy is enduring a tough and uncertain period. Many more household incomes will become squeezed, which could result in less disposable income.
However, Weil says: "I think the lotteries will continue to be significant for the states, and recession-proof. I also think that state legislators will look to the lottery to help with budget deficits. Lotteries can generate revenue for the state without having to spend any money; that's the kind of thing legislators like right now. A well-implemented iLottery program is the perfect answer for many states."
And with online accounting for around just 3% of Kentucky and Michigan's lotteries overall sales, for instance, the potential upside is still huge for those states with digital products already. "Online play has exceeded our expectations," Svitko stresses. "It is an area of growth in the lottery industry and it is meeting our players where they already are, which is online."
Even Bierce might be won over by that if he were alive today.
Numbers game
-25%
Initial drop in sales of the PA Lottery's traditional retail products due to coronavirus mitigation efforts
67,000
Registered ilottery players in New Hampshire, representing 5% of the state's population
43.7%
Rise year on year in Kentucky Lottery's online sales (instant and draw games) in April
$961.4m
Michigan Lottery's online instant games sales in the fiscal year ended September 2019
67%
Proportion of Jackpocket players who are under the age of 45