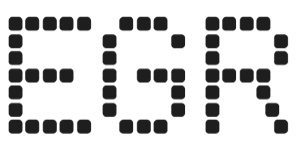 Bally's to target omni-channel in 2022 rebrand
Operator targets simplified roadmap and customer-centric product rollout after combining with Gamesys
Bally's CEO Lee Fenton has revealed the US casino and igaming operator will look to unveil a new omni-channel brand identity during the first quarter of 2022.
Speaking on the firm's Q3 analyst call, Fenton revealed a program to replace signage throughout Bally's land-based portfolio as part of a wider focus on unifying the casino and igaming business under one umbrella.
The call was Fenton's first since being appointed as CEO for the whole Bally's group, following the completion of its absorption of his former employer Gamesys Group.
"The Bally's brand is very recognizable and it's critical for us to continue to build both the awareness and the relevance of the brand," Fenton explained.
"My time at Gamesys saw the company become a leader in the UK in sustainability, responsible gaming, and being at the forefront of ESG in the industry.
"In my first month at Bally's, we've hired group heads of sustainability and diversity and inclusion. These issues will be at the forefront of our minds, particularly as more focus is put on the North American gaming industry with the growth of online gaming.
"Finally, I get that the Bally's story has been a little complex up to now due to the incredibly fast growth of the group through multiple acquisitions.
"It is our job to simplify the story for investors with clarity on the numbers and the roadmap and execute very tangible progress through 2022 to create long-term value," Fenton added.
Building on prior comments made before the completion of the Gamesys acquisition, Fenton highlighted the enlarged group's focus on rolling out Bally Bet 2.0, a wholesale upgrade of Bally's existing sports betting app utilizing Gamesys Group technology.
Bally Bet 1.0 is currently live in Colorado and Iowa, with the group targeting beta launches of Bally Bet 2.0 in Indiana, Virginia, and Arizona ahead of a full launch in H1 2022.
Three main aims were cited by Fenton. They were building awareness of the Bally's brand, scalability in deploying to new states, and also a customer-centric launch utilizing the best possible UX, something which would be enhanced by the acquisition of Degree 53.
"Brand awareness is strong and improving through the visibility given across Bally Sports, the free-to-play offering through our portal business and our daily fantasy business, Monkey Knife Fight, that is now available in 38 states," Fenton explained.
"We will deploy all these tools into the North America interactive environment. Another key factor in growth was customer centricity. We do not need to be first to market with an inferior product.
"Customers will always have choices, and we will take a customer-centric view of our products. We will launch when the product is right, and we are willing to see short-term gains to build long-term trust and value," he added.
In tandem with the Bally Bet 2.0 offering, Bally's is also targeting the launch of its debut igaming app, firstly in the New Jersey market before the end of 2021.