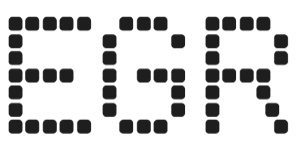 Barstool ends 'Can't Lose Parlay' promo amid Massachusetts regulator probe
Gaming Commission holds adjudicatory hearing to investigate potential violation of marketing regulations

One of Barstool Sportsbook's longest-running promotions is now a thing of the past, as its signature 'Can't Lose Parlay' campaign has been permanently ended by parent company PENN Entertainment.
The development comes amid an ongoing investigation by the Massachusetts Gaming Commission (MGC) into whether the campaign's language violated the state's marketing regulations.
The MGC held an adjudicatory hearing on June 7 to help determine whether the longstanding promotion ran afoul of Massachusetts gaming law, which prohibits content that is "deceptive, false, misleading, or untrue, or tends to deceive or create a misleading impression."
The probe dates back to March, when Barstool featured one of Big Cat's Can't Lose Parlays (do we need to explain who the cat on the interface of its app, thus attracting the attention of the MGC, which has become known for its stringent regulatory oversight and commitment to responsible gaming (RG).
Dan "Big Cat" Katz is one of Barstool's most prominent media personalities and hosts the Pardon My Take satirical podcast on traditional sports media. He is worth an estimated $2m.
In response, PENN suspended the promotion while invoking CEO Jay Snowden's prior statement to regulators that "[the campaign] is meant to be funny, it's not meant to be pushing something viewed as 'can't lose.' [Big Cat] is one of the worst gamblers in the world."
Jonathan M. Albano, PENN's legal representative, reiterated that stance during questioning from the MGC in the June 7 hearing, stating that "the [Can't Lose Parlay] is a humorous, satirical reference to Mr. Katz' reputation as an awful bettor."
"This is not a factual matter, but rather a satirical reference," Albano continued, adding that "the CLP has been offered in 15 jurisdictions. No regulatory authority has objected to the offer, and [PENN] has no record of a consumer objecting to the offer."
MGC Commissioner Brad Hill responded that it's the duty of the MGC to look out for "average joe" bettors, and if even just a few were misled by the campaign, disciplinary action could be warranted.
The MGC concluded the hearing in private session to consider PENN's position, with any potential punitive action to be announced at a later date.