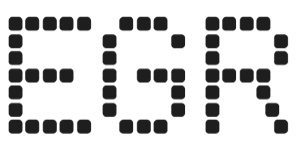 Barstool founder facing regulatory investigation over sexual assault allegations
Dave Portnoy and Penn National Gaming targeted by regulators in two states ahead of acquisition deal

Barstool Sportsbook founder Dave Portnoy is under investigation by regulators in two US states over allegations of sexual misconduct, unconfirmed media reports have claimed.
The Wall Street Journal has claimed the Indiana Gaming Commission (IGC) and the Nevada Gaming Control Board (NGCB) have both ignited investigations into Portnoy, following claims made by Business Insider in November 2021.
Barstool Sportsbook owner Penn National Gaming (PNG) is also under investigation over its links to Portnoy, a controversial figure in the sector due to his outspoken views and blog posts.
According to the WSJ, the NGCB has suggested its scrutiny of parent company Penn National Gaming, which owns a 36% stake in Barstool, is in order to "protect the reputation of the state and the reputation of the state's gaming industry."
Neither Barstool Sportsbook nor Penn National currently operate in Nevada on an online basis, however Penn retains several land-based casinos in the Silver State.
Regulators in Indiana, where the Barstool Sportsbook app does operate, have triggered a separate investigation relating to the allegations raised in the Business Insider piece.
The investigation reportedly concerns Penn's responsibilities as a licensee.
"Penn is aware of the [Indiana Gaming Commission's] ongoing concerns and we will continue to evaluate any new information that emerges," the commission said in a statement provided to the WSJ.
Business Insider has published two articles into Portnoy, alleging sexual misconduct against several women, allegations he has strenuously denied.
Penn National Gaming stock dropped by 21% just hours after the firm reported its Q3 2021 financial results in November, wiping around $2.7bn off the operator's market value.
Responding to the claims, Portnoy filed a lawsuit against Business Insider over the allegations in February, suggesting he was the target of a "hit piece" by the publication.
Business Insider CEO Henry Blodget, editor-in-chief Nicholas Carlson and correspondents Julia Black and Melkorka Licea were named in the 29-page filing, which centres on two articles concerning sexual assault allegations relating to three women.
Barstool allegedly lost $12m in advertising revenue as a direct result of the allegations raised.
Despite the allegations, Penn has affirmed its commitment to the Barstool business, including plans to take full control of Barstool Sportsbook by 2023.
The acquisition of the remaining stake in Barstool comes as part of PNG's pivot to becoming a media and entertainment company, utilising both Barstool and Canada-facing sports media brand theScore in a wider push across North America.