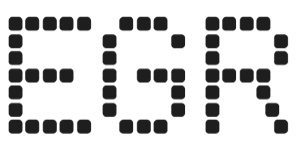 BetMGM agrees first-of-its-kind New Jersey transit sponsorship deal
Officials and sportsbook operator hail "groundbreaking" three-year marketing deal
BetMGM has agreed a three-year deal to become the official sponsor of the New Jersey Transit's (NJ TRANSIT) Meadowlands Rail Line.
The deal, the first-of-its-kind between a sportsbook operator and a public transportation service, will see the rail service, which runs between the Meadowlands Sports Complex and Secaucus Junction, redesignated as the BetMGM Meadowlands Rail Line.
The agreement on the naming rights is a first of its kind for NJ TRANSIT and will add additional non-farebox revenue over the course of the three-year deal, negotiated by NJ TRANSIT's advertising partner, Intersection.
In addition, the deal includes extensive print and digital advertising throughout the NJ TRANSIT system.
BetMGM chief revenue officer Matt Prevost hailed the "groundbreaking" partnership and the potential marketing benefits afforded in the Garden State.
"The creation of the BetMGM Meadowlands Rail Line generates unparalleled exposure to our leading igaming brand, through station signage and rider volume – particularly on our favorite day of the week: gameday," Prevost explained.
"New Jersey is our home and first market, and we see today's announcement as an extension of our strong relationship with the state," he added.
NJ TRANSIT president and CEO Kevin S. Corbett highlighted the impact the deal would have on local residents and users of the network.
"This unique advertising partnership represents a significant new source of revenue for NJ TRANSIT," Corbett said.
"This new and innovative partnership is part of our continued commitment to leverage NJ TRANSIT assets to maximize non-farebox revenue and help keep fares stable for our customers," he added.
Elsewhere, reports have claimed BetMGM has displaced PointsBet as the official sports betting sponsor for NBC Sports' NFL coverage, debuting on the Sunday Night Football pre-game show.
The change, which was first reported by Sports Business Journal, sees BetMGM odds being featured on the Football Night in America program, and is understood to be for the entirety of this year's NFL season.
Further speculation, which has not been confirmed, has suggested PointsBet has ceased to be an approved sportsbook operator of the NFL.
The operator became an authorized sportsbook for the league in August 2021, gaining access to sponsorship opportunities and brand visibility via unique integrations across various TV and online assets, including NFL-owned networks as well as its full suite of media partners.