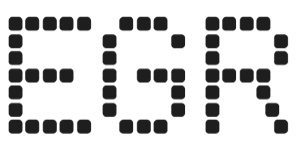 BetMGM CEO: MGM/LeoVegas deal to have "no impact" on BetMGM
Adam Greenblatt suggests competing igaming brands can co-exist in Canadian market
BetMGM CEO Adam Greenblatt has asserted that BetMGM and prospective MGM Resorts International subsidiary LeoVegas can co-exist in the Canadian sports betting and igaming market.
MGM hit the headlines last month when it made a $607m offer to buy Malta-headquartered sports betting and mobile casino operator LeoVegas, which has extensive operations in the Canadian market.
The multi-million-dollar bid, which is primarily aimed at augmenting MGM's burgeoning igaming operations, led to speculation about the future of BetMGM, speculation that MGM CEO Bill Hornbuckle quickly quashed in the firm's Q1 2022 earnings call.
Hornbuckle's sentiments were echoed by Greenblatt, who highlighted the Ontario market as a potential area where the two brands could operate successfully independently.
"It doesn't really affect us and I don't anticipate it will have an impact on BetMGM at all," Greenblatt told investors.
"MGM and Entain remain fully committed to seeing the success of BetMGM here in our markets. As to where there might be an impact, well north of the border in Canada, LeoVegas has an active and strong market position, but that's not really changed with MGM ownership.
"That's really the existing competitive set and the change of ownership doesn't change their market position so that's really not affected. We're continuing to execute on our plan and don't anticipate any changes as a result," he added.
Greenblatt was speaking as part of BetMGM's annual investor day where the US and Canadian igaming and sportsbook operator suggested it had transitioned to being the market leader in the US, over longtime rival FanDuel.
Expanding on BetMGM's performance in its newest market of Ontario, Greenblatt expressed his satisfaction at the brand's trajectory since the launch of regulated operations on April 4.
"Ontario was fully formed before we got there, which is why in that context we are just so delighted with the business which is only five weeks old," he explained.
"BetMGM came from nowhere, but to give you some context between our sports betting, casino, and our poker business we did almost two million transactions, and I think that's a good number from a standing start.
"We're seeing thousands of players every day, thousands of actives every day. Notwithstanding the inability to offer promotions, our daily registrations, and first-time deposits are very strong," he added.
The BetMGM CEO continued: "What's equally encouraging for me is that our registration to first-time deposit conversion rates has been at or ahead of our US states, so the recipe is working again.
"We're seeing igaming go a little bit faster than sports betting on a relative basis, but I think that again is down to the market being fully formed when we go there.
"It's different from any of the US states we operate in. There's no analogous state in the US to compare it to," Greenblatt added.