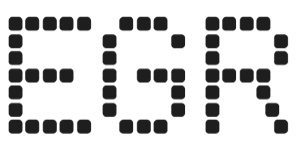 Caesars ends controversial LSU partnership as state nears college sports betting ad blackout
Operator terminates highly-scrutinized agreement as Louisiana governor set to sign off on prohibition bill
Caesars has confirmed the early end of its multi-year agreement with Louisiana State University (LSU) as the Pelican State looks to imminently ban all Louisiana colleges from promoting sports betting.
The sportsbook operator announced its deal with LSU in September 2021, in an agreement with LSU's third-party media rights holder PlayFly Sports. The deal was worth an estimated $8.4m to LSU.
Caesars received naming rights to the Skyline Club at LSU's Tiger Stadium, as well as signage throughout the stadium and other sports venues on campus under the deal.
Broadcast and digital sponsorship rights were also included, with Caesars gaining visibility throughout all of LSU's 21 men's and women's sports programs. The operator also received an exclusive presence on the LSU Sports mobile app.
In November 2022, Caesars, along with PENN Entertainment's Barstool Sportsbook, were taken to task by The New York Times in a series of articles exposing and criticizing their respective promotions of sports betting to college students.
These stories drew national scrutiny, with Caesars' marketing approach – including a mistakenly sent mass email to LSU students, some of whom were underage – promoting the sportsbook called into question by the newspaper.
Later, in December, Caesars SVP of regulatory and compliance Jeff Hendricks confirmed the operator would not pursue any further college-geared partnerships following the outcry, after being questioned about these tactics in meetings with officials from the Massachusetts Gaming Commission.
Caesars has since pledged to allow all existing college-based sports betting partnerships to lapse without renewal, ostensibly to trim $200m off its existing marketing spend, but also to allow for the renegotiation of certain deals.
Unrelated to Louisiana, Caesars came under fire in April after faculty members of the Michigan State University launched a petition calling for a premature end to MSU's own $9m partnership with the operator on the grounds of safeguarding MSU students' mental health.
Caesars' decision comes as the Louisiana State Legislature last week signed off on Senate Bill 191, which prohibits any college or university in the Pelican State from entering into agreements to promote sports betting.
Under the bill, promotion and marketing of sports betting is prohibited, except for activities by alumni networks, with content solely focused on responsible gambling initiatives or problem gambling awareness.
SB 191 was sent back to the Senate on May 30 by the House with no amendments, having previously been signed off by Senators earlier in May and overwhelmingly voted in favor of by House representatives with 100 votes to nil.
The legislation has been signed by the Speaker of the House Clay Schexnayder, and now passes to Governor John Bel Edwards for final approval, or veto, before being signed into law.