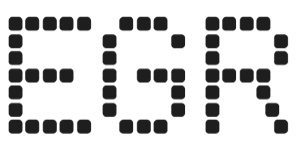 Daily fantasy sports bill makes progress in California
Legislation seeking to legalize and regulate the activity passes out of Committee for the first time
California has become the first US state to pass legislation seeking to regulate daily fantasy sports out of Committee following a hearing in Sacramento yesterday. [private]
The hearing was also due to discuss online poker and sports betting legislation, but both items were pulled from the agenda at the last minute.
Instead the focus was on DFS bill AB 1467, which was introduced by Assemblyman Adam Gray back in September in a bid to legalize and regulate the activity in the state.
Prior to the hearing, Gray made a number of amendments to his bill including forcing operators to segregate player funds, bans on DFS employees playing on other sites, and mild advertising limits.
But Gray has yet to specify the license fees and tax rates operators will have to pay.
The bill passed through Committee almost unanimously, the only 'no' vote coming from Assemblyman Marc Levine who is an open opponent of DFS.
While the overall mood was in favor of regulating DFS, a number of Committee members raised concerns over the reach of federal law and waiting for the opinion of the state's attorney general.
The state's tribes have so far remained quiet on the issue of regulating DFS, however the night before the hearing the California Nations Indian Gaming Association issued a statement raising concerns.
The Association said the regulation of daily fantasy sports was "well intended" but the state "needs to prove it can deal with one online game –iPoker – before it takes on others."
The bill still has a long way to go before passing into law; it has yet to be considered by the full Assembly and still needs to pass through the Appropriations Committee.
California's approach to DFS is similar to that of Massachusetts, where Attorney General Maura Healey has proposed a raft of regulations.
However over in New York and Illinois, FanDuel and DraftKings continue to do battle with both state's attorney generals who have ruled the activity meets the definition of illegal gambling.