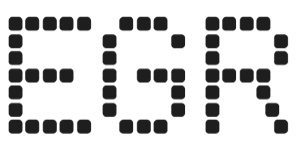 Delaware egaming revenues decline in April
First full month of liquidity sharing with Nevada boosts poker revenues by 11% to $48,552 during the month
Internet gaming revenues in Delaware fell by 45% in April after two months of back-to-back growth, according to the latest financial figures released by the state lottery. [private]
Total net revenues dropped sequentially by nearly 10% to $132,154 but were down a massive 45% from the same period last year when revenues were $240,762.
The month on-month decline was driven by a huge fall in casino revenue from $51,625 in March to $15,563, with market leader Delaware Park recording an 80% decline in the vertical.
Poker and lottery both posted sequential growth, with the former up 11% to $48,552 and the latter up 33% to $68,038 during the month.
The moderate increase in poker revenues will disappoint some industry observers, with April being the first full month to benefit from liquidity sharing with Nevada.
Despite a major dent to casino revenues in April, Delaware Park continued to lead the charge among the state's three racinos, with total net revenue of $68,667 compared with $88,157 in March.
The decline in casino at Delaware Park was partially offset by an increase in poker and lottery ticket sales, which were up 10% and 66% to $34,590 and $25,560 respectively for the operator.
Dover Downs posted an impressive 32% uptick in revenues MoM to $35,296 after lottery ticket sales almost doubled to $20,221.
Online casino revenues at Dover Downs, however, fell off a cliff during the period, down 38% to $4,399 but were offset by poker revenues increasing by a similar amount (35%) to $10,675.
While Harrington Raceway saw revenues fall more than a third (34%) sequentially to $28,190, it was still the operator's third best month since the market opening in November 2013.
A total of 210 new accounts were created in April, the lowest number of sign-ups in a single month since go-live.