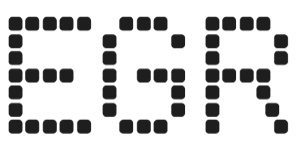 DraftKings finally launches in the UK
Operator says there is a "massive appetite" for daily fantasy sports in the UK
DraftKings is hoping to cash in on the "massive appetite" for daily fantasy sports (DFS) in the UK after it finally entered the market on Friday. [private]
The launch comes just days after the operator announced it had signed major sponsorship deals with English Premier League football teams Liverpool, Arsenal and Watford.
Players will be able to take part in contests for 11 sports, including the Premier League, UEFA Champions League, NBA, NFL, Major League Soccer UFC, golf NASCAR and eSports, with data supplied by Opta.
The operator has also launched DraftKingsFC.com, a dedicated site giving players access to the research, strategy and news they need to set their line-ups.
DraftKings is only available on mobile and tablet devices, with players being directed to the Apple App Store for iOS and DraftKings UK site for Android to download the app.
The operator first announced plans to expand into the UK market back in August, and named former bwin.party director of poker Jeffery Haas as chief international officer.
Haas has been tasked with establishing a London HQ for the operator, and overseeing its launch in the UK and other jurisdictions in the coming months.
"There is a massive appetite for daily fantasy sports in the UK. They are a nation of avid and knowledgeable sports fans with a well-established network of players," Haas said.
"DFS is an evolution of the much loved season-long tournaments for a time-constrained generation that want instant bragging rights.
"Quick, fun and skilled, it adds another layer of entertainment to the match-day ritual," he added.
DraftKings was initially set to launch in the UK back in October, but the recent data leak scandal and resulting calls for regulation saw it postpone its go-live date twice.