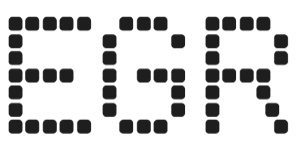 DraftKings joins forces with data provider Opta
DFS operator looks to enhance soccer offering ahead of UK launch
Daily fantasy sports operator DraftKings has struck a partnership with data provider Opta as it looks to improve its soccer product ahead of launching in new markets. [private]
Opta will supply all of their live soccer performance statistics for the three soccer leagues DraftKings currently offer contests on – Major League Soccer, English Premier League and UEFA Champions League.
The operator said not only will Opta's data be used going forward, but historical stats have been added in order to create a "more engaging" product offering.
"Our partnership with Opta marks one of many steps we are taking to adapt our product as we work to serve and excite new audiences around the world," Mark Nerenberg, DraftKings VP of games, said.
"Opta's renowned sports data and analysis capabilities will enhance our games, making them more dynamic for our fans and further establish our offerings as the true leader in DFS," he added.
The partnership with Opta forms part of wider changes to DraftKings' soccer offering ahead of its planned launch in the UK later this year.
Other changes will see players now be able to select a full 11-man squad, with new scoring categories including tackles and passes intercepted.