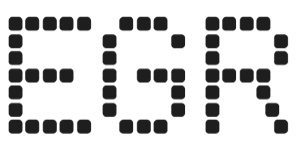 DraftKings strikes partnership with NASCAR
Daily fantasy sports operator adds motor racing to its growing roster of marketing partner
Daily fantasy sports (DFS) operator DraftKings continues to grow its roster of partners after striking a promotional agreement with motor racing series NASCAR. [private]
Under the three-year agreement DraftKings will become NASCAR's official daily fantasy sports partner, and will hold and exclusive license to develop and launch NASCAR-branded games.
DraftKings will also have access to a direct data feed from NASCAR that contains real-time race and driver statistics, to help players draft their team.
"Pursuing ways to connect with our fans on a daily basis while enhancing their viewing experience has been paramount to NASCAR, and fantasy sports is a core tenet of that strategy," CMO Steve Phelps, said.
"We are committed to growing our fan base, increasing engagement and diversifying our audience and partnering with DraftKings will strongly support all of these efforts," he added.
In recent months DraftKings has added a number of new sports to its list of partnerships, including the Ultimate Fighting Championship and WWE wrestling.
"We're thrilled to partner with NASCAR to bring auto racing enthusiasts across the country an unmatched fan experience," DraftKings CEO Jason Robins said.
"We're always exploring new avenues for innovation and stats from NASCAR's direct data feed that we will provide to our players is another example of DraftKings' commitment to incorporating new technologies for the benefit of the fan," he added.