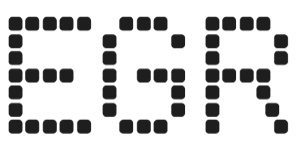 FanDuel Casino launches latest "Winning is Undefeated" ad
Second instalment of campaign airs alongside announcement of new jackpot game Fort Knox Cleopatra
FanDuel Casino has premiered its latest "Winning is Undefeated" ad, alongside a new jackpot game.
The campaign was created with the help of agency Mischief @ No Fixed Address, with the message being while players get several small wins in life, the ultimate feeling is winning with FanDuel Casino.
The ad will air in markets including New Jersey, Pennsylvania, and Michigan and will also be seen across social media.
Winning is Undefeated initially debuted in December 2022 and aims to build FanDuel's brand awareness around its online casino games, including roulette, blackjack, slots, and live table games.
Daniele Phillips, vice-president of brand strategy at FanDuel Casino, commented on the idea behind the newest campaign and the new welcome offer to potential players.
Phillips said: "At FanDuel Casino we are all about celebrating that unmatched feeling of victory. Our latest campaign doubles down on how the feeling of winning outranks all else from successfully avoiding your neighbor to catching your car keys in one hand.
"With our daily free-to-play game Reward Machine and our newly launched welcome offer – 50 bonus spins – our players have more chances than ever to experience that feeling of winning for themselves."
Pete Lefebvre, creative director at Mischief @ No Fixed Address, provided further detail on the creative process behind the latest Winning is Undefeated ad.
He added: "Researchers have identified 34,000 unique feelings. But any list needs a number one. So everyone got in touch with our deepest emotions, then we ranked them. These findings were the basis of the campaign. You can argue with our faux-scientific order, but you can't argue with the fact that winning is the best feeling there is."
In addition to the ad campaign, FanDuel Casino announced the launch of its new Fort Knox Cleopatra game, with managing director Asaf Noifield saying that "offering our players the ultimate choice of games is a top priority for us, and bringing IGT PlayDigital's Fort Knox Cleopatra to FanDuel Casino helps us continue to provide the best igaming product experience on the market".