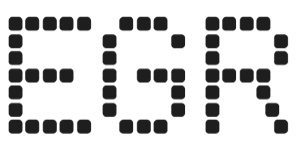 FanDuel to "experiment" with UK launch
Daily fantasy sports operator submits license application with GB regulator, plans to launch sometime next year
Daily fantasy sports (DFS) operator FanDuel has set its sights firmly on the European market by applying for a license with the GB Gambling Commission. [private]
FanDuel, which has offices in Edinburgh, New York and Florida, is aiming to launch in the UK sometime next year in a move its CEO Nigel Eccles (pictured) described as an "experiment".
"Candidly, we're going to test the waters, but it's an unknown," Eccles told Bloomberg. "Everyone needs to prove that there is a market outside the US."
DFS has failed to gain much traction outside of North America due to the wide availability of real-money sports betting, which is illegal in all but a few US states.
Eccles said the different markets means FanDuel's European offering could look very different to its US-facing product.
"It may not even be a daily fantasy product," Eccles said. "I told the guys, come to me with a skill-based product in the UK that you think will work.
"We think that sports is universal, but the way people engage with sports is different, and the right game for them might be different in every country."
Eccles appeared to rule out offering a FanDuel real-money sports betting product, but said the firm may offer a subscription service rather than charge entry fees for individual games.
FanDuel's fierce market rival DraftKings has already obtained a licence from the GB regulator, with plans to launch in the UK by the end of the year.
The news comes after the recent DraftKings data leak scandal which rocked the DFS industry to its core and led to calls for federal or state regulation.