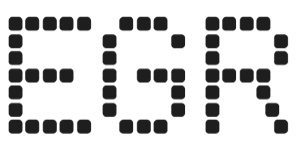 GiG doubles down on US affiliate market with new US hub
Malta-headquartered supplier and affiliate appoints first dedicated American divisional lead

Gaming Innovation Group (GiG) has confirmed plans to make a further investment in the US market with the creation of a dedicated US hub and division.
The location of the hub has not been confirmed, but the Malta-headquartered supplier and affiliate has outlined its expectation that it will be fully operational during the second quarter of 2023.
However, GiG has confirmed the appointment of its co-founder to the position of president of GiG North America.
Speaking about his new role, Clemes waxed lyrical about the potential future of the fledgling US division and the impact the new hub will have on the firm's fortunes there.
"The first decision that I made with GiG was the move from Malta to Marbella to set up a hub to support our growing B2B businesses, and I am very inspired to make this next move to the US to establish GiG further into the North American office," Clemes said.
"The timing is perfect, with the full integration of Sportnco into our next generation of platform technology developed specifically for the North American market. In addition to supporting GiG Media growth with their strategy across the Atlantic.
"It has been 15 years since I set foot in Europe and I am excited to be moving back to where my gaming career started," he added.
The affiliate and supplier has been operational in the US since 2018 when it entered the market in partnership with Hard Rock in New Jersey. Since then it has been on a program of investment and expansion in the US market to include several of its main operational business units.
This month alone, GiG has signed a deal with Crab Sports to expand into Maryland once the Free State goes live with sports betting, while also launching the PlayStar brand in New Jersey.
GiG has also recently received interim authorization from the Pennsylvania Gaming Control Board (PGCB) to allow it to do business in the US state as an interactive gaming manufacturer.
GiG CEO Richard Brown outlined his overall plans and expectations for the US market.
"We have strong aspirations for North America as part of our global strategy," Brown explained.
"With the integration of Sportnco and completion of our next generation of technology within the platform, the timing is perfect to further establish GiG operationally into the continent to capitalize on each and every opportunity.
"With Ben's long history at GiG, product expertize and local knowledge there is no one better to lead the US team," he added.