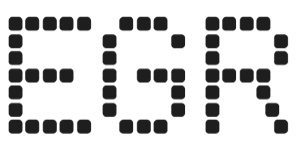 GVC Holdings receives 'conditional' Nevada license approval
Operator's Ladbrokes and bwin brands also receive conditional approvals for interactive gaming
GVC Holdings has received a 'conditional' interactive gaming license from the Nevada Gaming Commission (NGC) following approval by Nevada regulators.
GVC's US bwin.party entity was also given a conditional license approval for "continuous or delayed" public offering of online gaming, while Ladbrokes Coral received a conditional approval as an intermediary company.
GVC execs Kenny Alexander, Lee Feldman, Shay Segev and Sandeep Tiku were all also deemed to be suitable to be licensed by Nevada regulators.
The company is expected to launch its partypoker brand into the market, with online casino still banned in Nevada.
The operator was provisionally recommended for licensing by a earlier this month, despite a heated row between NGC regulator Terry Johnson and GVC CEO Kenny Alexander over GVC's handling of online gambling operations in Turkey.
GVC withdrew from the Turkish online gambling market with the $150m sale of its business in November 2017.
In last month's meeting with the NGC, reported by the Las Vegas Review Journal, Johnson attacked GVC's record in Turkey, saying its grey market operations in the Turkish market were not in keeping with Nevada gaming standards.
Johnson also launched a stinging attack on GVC CEO Kenny Alexander over his role in allowing these activities to occur.
In a heated exchange, he said: "I'm at a loss to understand where exactly did the buck stop in the company if it didn't stop with you, and why are we to be assured that going forward you're going to be at the helm of this company in a different manner than what transpired over the past several years?"
Despite these exchanges, the three-member board of the NGC voted 2-1 in favour of the approvals, with NGC chairwoman Sandra Morgan, and Phil Katsaros approving the licences. Replicating his earlier stance towards GVC, Terry Johnson voted again to deny GVC approval.
GVC Holdings share price rose 0.36% in this mornings trading following the news, with shares trading at 609p.