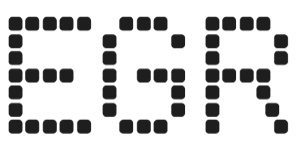 LeoVegas to prioritize 'mobile-first' casino strategy in US launch
Malta-headquartered operator commits to New Jersey recruitment push after being "overwhelmed" by job applications
LeoVegas will look to extend its 'mobile-first' casino strategy into the US and Canadian markets as part of plans to establish a US base in the traditional US igaming hub of New Jersey.
In its Q4 2021 financial results, the Swedish operator revealed the establishment of a beachhead in the Garden State was proceeding "according to plan" and that it had already begun a recruitment drive ahead of a potential Q2 2022 launch.
In an interview with EGR, LeoVegas CEO Gustaf Hagman suggested the US plans were the culmination of a four-year strategic process to diversify the company's 'Rest of World' division beyond current markets.
"I first met with some land-based operators four years ago to get an understanding of the market, market access fees, license fees, etc," Hagman explained.
"To me it didn't really make sense. It was very costly to enter the US, so I decided to wait a while.
"We've learned that at LeoVegas, we don't necessarily need to be first or the front runner in market expansion, we could come in a few years later when others have educated the market with a great product and present that product differentiation as the attraction to players."
Hagman continued: "We started the negotiations again more intensively 18 months ago with land-based operators and signed a great agreement with Caesars for New Jersey, and we're now on track with our license application and launch."
EGR understands LeoVegas has engaged Gaming Laboratories International (GLI) to certify its player account management (PAM) system for use in the New Jersey market.
The US launch will initially be igaming-only, with LeoVegas citing "significant potential" for a mobile-centric operator in the US. Despite this, Hagman ruled out making a significant marketing spend in the US push.
"We are a data-driven company, so if we see good ROI and good lifetime values from the customers we bring in, in the sense of our products converting players, we can see good deposits, of course we would fuel the marketing spend," the Swede explained.
Discussing the New Jersey office development, Hagman suggested the firm had been "overwhelmed" by applications from prospective US employees, revealing LeoVegas will add between 25-30 employees by May/June.
The operator is also understood to have chosen to focus on a Garden State license due to its stringent regulatory process, something which often makes other state launches easier.
Indeed, Hagman suggested that LeoVegas had begun ongoing work aimed at adding more states but would not be drawn further on LeoVegas' next state launch.
A key part of the US launch is LeoVegas' igaming development studio, Blue Guru, which was launched in May 2021. Blue Guru will launch in the US later this year, with in-house developed games being included in both LeoVegas' US igaming offering and offered externally on a B2B basis.
In addition to its US launch, LeoVegas has applied to license its flagship LeoVegas and Royal Panda brands in the soon-to-debut Ontario market, having operated in Canada for a number years. LeoVegas is the number three casino in Canada, according the company.
These experiences will feed into the US launch, with Hagman likening the Canadian market to a mix of both US and European markets.
"When it comes to regulation, the ability to include payment and game providers, its more like Europe, but culture wise, player behavior its closer to the US and New Jersey market, according to our studies.
"We will bring that expertise and knowledge of how to attract customers that we've learned in the Canadian market into the US. It's very valuable knowledge, so we're not starting off from zero," he added.
Ontario will launch regulated igaming and sports betting operations on April 4, with many operators already circling the market and making strategic moves to begin operations.
Discussing the impact of new market entrants on LeoVegas' existing Canadian operations, Hagman explained: "Of course, there will be some competition coming in now, I would say mainly on the sports side, but also igaming, but they will also flood the market with marketing money to attract new customers.
"We're building a strategy a lot around our customer database, retaining and keeping those customers while using them as ambassadors to recruit new ones."
Addressing marketing specifically, he continued: "We want to continue to build on our relationship with Google and Facebook, which will open up for us in the Canadian market following regulation as well as TV advertising etc.
"We haven't been able to work with those guys in Canada in Ontario due to its lack of regulatory framework," Hagman added.