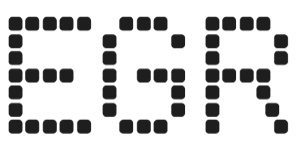 New Jersey sports betting showdown set for February
State's battle with the sports leagues will come to a head on February 17 when the Third Circuit Court of Appeals holds re-hearing Â
The hearing to decide whether New Jersey racetracks and casinos will be able to offer sports betting for the first time will take place on February 17 next year. [private]
It marks the final chapter in the state's prolonged battle with the major sports leagues to repeal the Professional Amateur Sports Protection Act (PASPA) and allow its casinos and racetracks to operate sportsbooks.
The hearing will take place at 11am, with each side given 30 minutes to present its case with the first five minutes uninterrupted.
The Third Circuit Court of Appeals announced the re-hearing back in October after the majority of judges voted in favor of reviewing the August 25 ruling that sided with the leagues.
Sports betting is currently legal in just four US states under PASPA – Nevada, Delaware, Montana and Oregon.
But a growing number of states are looking to get in on the action, including New Jersey, Pennsylvania, and California, in a bid to boost state tax coffers.
Even the powerful American Gaming Association has shifted its approach to sports betting by launching a taskforce to look into "rational alternatives" to current prohibitions.