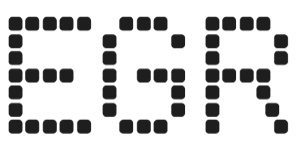 NFHS CEO warns of dangers sports betting poses to high school athletes
Karissa Niehoff stresses recent gambling scandals should serve as 'wake-up call' at high school level
The proliferation of regulated sports betting in the US has represented a boon to the many states that have legalized it in the five years since the fall of PASPA in 2018, but a recent spate of scandals has attracted the attention of the National Federation of State High School Associations (NFHS).
In a video released by the NFHS on May 24, CEO Karissa Niehoff referenced the collegiate and NFL betting scandals that have hit the headlines over the past few months, warning of the dangers sports betting can pose to the 7.6 million high school student-athletes across the country.
"As legal sports betting has expanded following the Supreme Court's ruling five years ago, the number of athletes and coaches betting on games has been on the rise," Niehoff said in the video. "At the Integrity in Sport & Betting Conference earlier this month in Indianapolis, we heard about the dangers of sports gambling in the college space.
"A number of college sport athletes have reported violent threats by others based on mistakes they made in games," Niehoff added. "This should serve as a wake-up call for parents, student-athletes, athletic directors, and coaches at the high school level."
In addition to a concerning and growing trend of student-athletes being harassed on social media as a result of their performances affecting betting outcomes, Niehoff was referencing recent scandals at the collegiate level; one involving the former head baseball coach at the University of Alabama, as well as an ongoing investigation into student-athletes from the University of Iowa and Iowa State University suspected of wagering on sports.
At pro level, the NFL suspended five players on April 21 for violating the league's gambling policy.
While integrity-monitoring firms like U.S. Integrity and Sportradar work with leagues and schools to report suspicious wagering activity and protect student-athletes – U.S. Integrity convened a conference call of collegiate stakeholders in early March to discuss ways to combat online harassment, while Sportradar has piloted its own Athlete Wellbeing program with the same goal in mind – high school sports haven't necessarily received the same level of attention.
"Maintaining the integrity of high school sports is critical to the future of these education-based activities in our country," Niehoff said. "We would ask states to not allow wagering on high school athletic contests in any legislation moving forward, thus preventing these same dangers for student-athletes involved in high school sports."