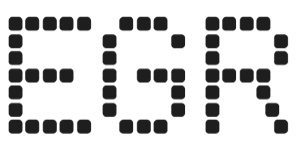 Penn National targets younger betting audience with Barstool Sports acquisition
Operator purchases a 36% stake in the online sports media outlet for $163m
Penn National Gaming has acquired a 36% stake of digital sports media outlet Barstool Sports for $163m in a deal that will see the operator use Barstool Sports branding across its online products in a bid to appeal to younger bettors.
As part of the deal, Penn will acquire $28m in shares of non-voting convertible preferred stock.
The firm will increase its ownership to approximately 50% after three years, with an incremental investment of around $62m.
Private media group The Chernin Group (TCG), which previously owned 60% of Barstool Sports, will maintain a 36% stake, while Barstool Sports employees will keep the remaining 28% of the firm.
TCG initially bought a 51% stake in Barstool Sports in 2016 for between $10m and $15m and went on to invest a further $15m in 2018, bringing the site's value up to $100m.
According to today's deal, Barstool's value has gone up to $450m.
Penn National Gaming CEO Jay Snowden said of the deal: "With its leading digital content, well-known brand and deep roots in sports betting, Barstool Sports is the ideal partner for Penn National and will enable us to attract a new, younger demographic, which will nicely complement our existing customer database.
"In addition, with 66 million monthly unique visitors, we believe the significant reach of Barstool Sports and loyalty of its audience will lead to meaningful reductions in customer acquisition and promotional costs for our sports betting and online products, significantly enhancing profitability and driving value for our shareholders," Snowdon said.
Dave Portnoy, founder of Barstool Sports, said: "This opportunity is a dream of mine and why I started Barstool Sports in the first place.
"Barstool Sports has a deep sports and gaming history and from the moment we met Jay and the Penn National team we knew this could be an exciting and game-changing partnership and we can't wait to get started," Portnoy said.
Barstool Sports launched its dedicated betting forum, Barstool Bets, back in November last year, offering readers a free-to-play live betting game.
Speaking to EGR North America, one industry consultant questioned the short-term value of the deal.
"I can't really understand what the immediate value is – I can't see any quantum leap in term of savings. I think after the first five years it makes sense, but it's merging two companies which look to have different cultures from the outside," the consultant said.
Head of interactive at Penn National Jon Kaplowitz said: "Our team is excited to begin collaborating with Barstool Sports on ways to utilize its key talent and leading content to drive audiences to Penn National's online gaming products and retail locations, as well as to special events and fan experiences."
Kaplowitz said the firm's betting app is expected to launch in Q3 2020.