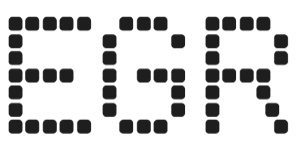 Penn National Gaming shares drop 21% amid Barstool CEO sex scandal
Company's stock market value drops by $2.7bn just hours after reporting 34% Q3 revenue growth

Penn National Gaming's (PNG) share price dropped dramatically on Thursday after multiple sexual violence allegations were made against Barstool Sports CEO Dave Portnoy.
The firm's stock dropped by 21% from a pre-close price of $71.60 to a price of $59.24, wiping around $2.7bn off the operator's market value.
Accounts of sexual violence alleged at the Barstool CEO by multiple women were published by Business Insider, which Portnoy has since suggested are "totally false" in a video on Twitter.
For its part, PNG has not commented on the allegations made against Portnoy.
In its Q3 2021 financial results, the business reported $1.5bn in revenue for the quarter, up 34% year on year.
However, PNG's net income dropped by 39% year on year to $86.1m during Q3, with a corresponding decline in margin to 5.7%.
Company adjusted EBITDA increased by $20.7m (6%) to $364.3m, while adjusted EBITDAR amounted to $480.3m, corresponding to an adjusted EBITDAR margin of 31.8%.
At a divisional level, double digit revenue increases were reported across all of PNG's four operational divisions.
Other segment results included a $12.5m lobbying expense to support the California sports betting initiative and $7.5m in expenses related to new state launches of the Barstool Sportsbook app.
PNG president and CEO Jay Snowden welcomed the improved financials and highlighted the firm's many "significant milestones" during Q3, which included the acquisition of theScore.
"We successfully launched the Barstool Sportsbook mobile app in five states (Colorado, New Jersey, Tennessee, Virginia, and Arizona), which more than doubled our footprint," Snowden said.
"We also continued to generate revenue and EBITDAR significantly above 2019 levels, despite exogenous events that had a one-time impact on our quarter.
"While July was a record month, the second half of August and September was impacted by Hurricane Ida and regional flare-ups of the Delta variant, which reduced property adjusted EBITDAR and adjusted EBITDAR margins by an estimated $30m and 85 basis points, respectively.
"As the operating environment has normalised, we have seen improved results in October," Snowden added.
Addressing Barstool's performance specifically, Snowden continued: "With the return of football season, we have seen strong momentum with the Barstool Sportsbook in the states in which we operate, while maintaining our disciplined approach to marketing.
"Our results reinforce our confidence that the long-term winners in the space will be defined by broad market access, relevant sports brands, organic customer acquisition strategies and best-in-class products – all of which we are uniquely positioned to deliver.
"Overall, we are benefiting from our increased scale and are driving higher handle and revenue market share across the board while remaining disciplined with our marketing and promotional spend.
"These results underscore our commitment to our business model, which remains focused on near term profitability rather than aggressive marketing aimed at generating short term increases in handle," he added.