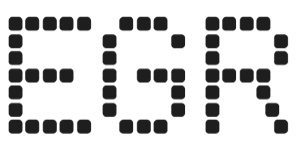 PNG acquires real-money game developer to bring igaming content in-house
HitPoint and adjoined RMG business LuckyPoint will be integrated into newly established Penn Game Studio
Penn National Gaming (PNG) has acquired independent game developer HitPoint Studios and its real-money gaming (RMG) arm LuckyPoint to bring its casino game development efforts in-house.
The deal has led to the establishment of Penn Game Studios, an internal content development business designed to create exclusive igaming products for PNG brands.
Massachusetts-based HitPoint has created mobile games from Microsoft, EA and PopCap, Disney Google, and NBCUniversal.
The developer previously spun out its LuckyPoint business to produce RMG table and slots games, as well as retro arcade games and puzzles via its remote gaming server and in-house technology platform.
Once the acquisition closes, PNG will integrate HitPoint's 30-strong staff, which is comprised of designers, artists, and engineers.
PNG CEO Jay Snowden said: "We will now have the ability to create exclusive content for our audiences, further leverage the Barstool Sports brand and our database of 20 million mychoice customers, and create cross-marketing opportunities with our brick and mortar facilities."
Paul Hake, CEO of HitPoint, added: "We look forward to adding our creativity, design, and engineering skills to an already well-accomplished team at Penn National."
Both DraftKings and BetMGM have said in recent months that exclusive, in-house built online casino games have reigned among players and both were placing an emphasis on developing more unique content.