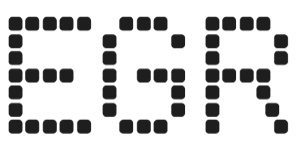 Rush Street Interactive hails Ontario awareness amid "gradual" customer build
Richard Schwartz highlights year-long strategic focus on Canadian province and promotional restrictions aiding product-related push
Rush Street Interactive (RSI) CEO Richard Schwartz has suggested advertising restrictions in the Ontario market have necessitated a more "gradual" player acquisition strategy over the traditional new market promotional blitz.
Speaking as part RSI's Q2 2022 earnings call, Schwartz referenced the importance of investing in brand awareness early, beginning with RSI's broadbase TV campaign airing during the Winter Olympics in Beijing earlier this year.
"The awareness began to pay off when the market opened in April. The fact that Ontario is also an online casino market also plays to our strengths, as we really shine in casino markets, given the innovation built into our product and user experience," Schwartz told investors.
"In fact, since operators cannot promote inducements to players to register with our sites in Ontario, an operator like us that has a wide range of unique selling points has an advantage because we can promote our differentiated experiences as an effective way to attract new customers.
"In the near term, this is an approach that will result in a more gradual build to get players in the door but ultimately, it will lead to consistent growth over the next number of years," he added.
In its Q2 results, RSI reported revenue growth of 17% year on year (YoY) to $143.7m, punctuated by increases in its customer base over the period.
During Q2, RSI's real money monthly active user (MAU) numbers in the US and Canada rose 35% YoY to 133,000 with average revenue per MAU rising 23% during Q2 to $325.
Addressing Ontario specifically, RSI revealed month over month revenue growth of 30% between June and July, despite sports like the NFL not coming into play.
"We have got all these markets, many of which haven't seen a football season at all and a couple that haven't seen a full football season. That's exciting for us as well and there's all these markets that we're in are still growing, so we feel good about that," Schwartz explained.
Schwartz pointed to a number of investments coming over the next two quarters in Ontario as generating a lot of "excitement" about RSI's long-term prospects in the market.
The presence of Ontario's pre-existing gray market operators had been suggested by many as a factor which could inhibit the growth of new regulated licensed offerings due to their ability to recruit customers outside of regulation and to offer promotional incentives.
However, Schwartz cited regulation as a customer recruitment benefit rather than a hinderance following market launch.
"It tends to be pretty invested customers that want to be playing with the regulated sites, so we wanted to be there for day one to capture those players, and I think we did a nice job of getting some high-quality customers very early on," he explained.
"At the same time the key for that market wasn't just showing up on day one of market opening but really spending the year before trying to secure the right mainstream marketing assets in a limited market to reach those consumers in a meaningful way.
"We spent a lot of time preparing in that market, when the market opened, during the last quarter and as we move forward, we hope we can continue to grow there by adding some great assets, many of which are not live yet and integrations that we are still working on," Schwartz added.