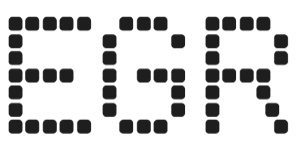 Rush Street Interactive sees revenue climb 20% in "solid" Q3 2022
BetRivers operator hails efficient marketing strategy and growth across non-USA markets
Rush Street Interactive (RSI) has reported a 20% year-on-year (YoY) increase in its revenue for Q3 2022 to $148m, beating the $122.9m generated during the same period of 2021.
Releasing its latest update for the period, the BetRivers and PlaySugarHouse operator revealed a 20% YoY increase in its net losses during Q3 which rose to $22.7m in the period.
RSI's adjusted EBITDA losses increased slightly during Q3, rising by 2% from $12.2m to an adjusted EBITDA loss of $12.5m.
The firm's adjusted advertising and promotional expenditure decreased 2% YoY to $44.7m in Q3 from a prior 2021 high of $45.4m, 12 months prior.
RSI's real-money monthly active users (MAUs) numbers grew 31% YoY during Q3 to 130,000, with average revenue per MAU (ARPMAU) rising by 6% to $345 in the period.
The firm has also revealed more than $195m in unrestricted cash on its balance sheet during Q3.
Based on both the firm's third quarter results and with a consideration of how currency fluctuations impact revenue internationally, RSI has said it expects full-year 2022 revenue to be between $580m and $600m.
At a midpoint of this range revenue for the fourth quarter represents 25% YoY growth.
RSI CEO Richard Schwartz welcomed the results, suggesting the firm was well on its way to achieving financial targets for the year and beyond.
"We posted a solid third quarter, as our efficient approach to marketing and robust platform continue to perform well," Schwartz said.
Schwartz highlighted a "lower than normal" online casino hold rate, together with currency headwinds affecting RSI's international operations to the tune of an estimated $6m during Q3.
He continued: "We generated record revenues for the 14th straight quarter and progressed towards our profitability goals and our target of being adjusted EBITDA positive for the second half of 2023.
"In terms of activity, we continue to see very strong volumes in markets where we operate both online casino and sports betting, as we are able to execute on the enhanced profitability offered by the online casino vertical in these markets.
"Internationally, we are seeing strong results from both Colombia and Ontario and we are excited to begin increasing marketing efforts in Mexico.
"We remain focused on building a strong foundation in our new markets that will provide stable, long-term growth opportunities while keeping an eye on future profitability," Schwartz concluded.