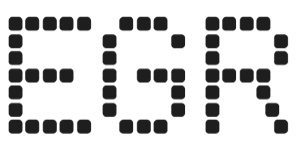 Tennessee sports betting regulator defers to legislature on official data mandate
In addition to reassessing in-play wagering requirement, lawmakers could also revisit 10% mandatory hold requirement
The Tennessee Sports Wagering Advisory Council (SWAC) effectively punted its position on the state's official league data mandate for sports betting operators in a March 1 meeting, instead deferring the matter to the state legislature.
At issue, is a part of Tennessee's sports betting law requiring operators to use official league data for all in-play wagering markets as long as the data feeds are being offered on "commercially reasonable terms."
Two operators – SuperBook and Gamewise's Betly – are challenging the mandate on the contention that the terms for NFL data are not commercially reasonable.
At the center of the dispute is Genius Sports, which owns exclusive rights to the distribution of NFL data after paying what was widely believed to be a significant premium for those rights in 2021.
Operators like SuperBook and Betly believe those costs are now being passed on to them in the form of exorbitant distribution fees.
Tennessee is the only state with an in-play data mandate, and executive director Mary Beth Thomas noted that given the widespread use of Genius' official data feed in the many US jurisdictions that don't require it, "there are some operators that believe those services are very worthwhile to their business."
"On the other hand, we have two experienced operators that do not believe they need the services offered by Genius. This tells me there might be other viable options," added Thomas, who went on to suggest the Tennessee legislature review the mandate.
The official data requirement isn't the only sports betting topic on lawmakers' plates, as Tennessee's 10% mandatory hold requirement for operators – the only one of its kind in the US industry – has been divisive in its own right.
Of the 11 operators currently live in Tennessee, nine failed to reach the 10% threshold in 2022.
While that is to be expected in an industry where the average operator hold rate sits somewhere in the 7%-8% range, it nonetheless cost the state $11.6m in potential tax revenue in 2022 – a number that swells to $22.5m when including 2021 numbers.
"Your message overall was simple: that we cannot be in this situation again next year," Thomas said to the SWAC board.
Thomas added that a change in the tax structure is on the horizon and suggested delaying any punitive action for operators until the conclusion of the current legislative session, which ends on May 4.